The World's largest Kitty Party hosted in Ludhiana by Grehlakshmi Magazine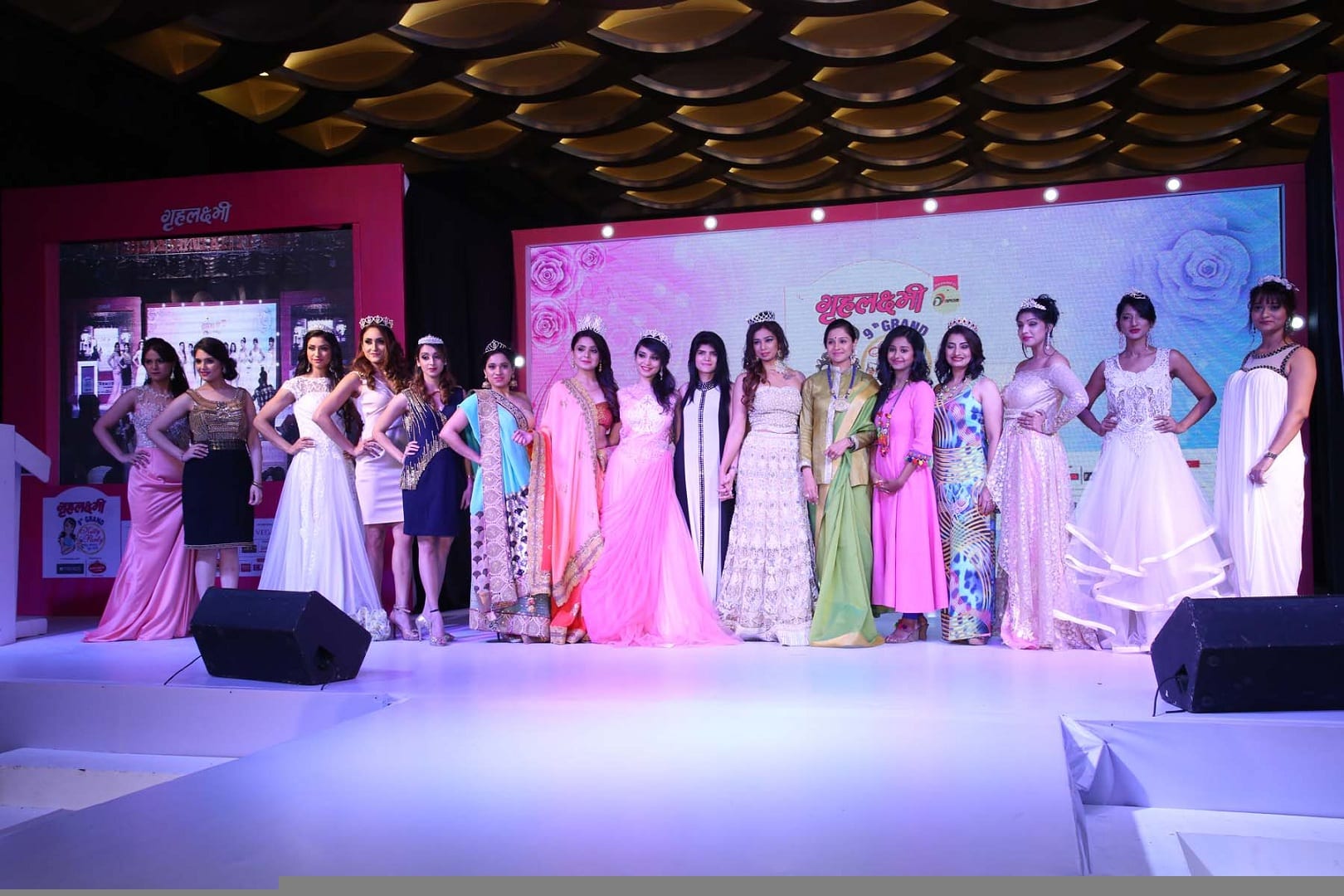 To celebrate the spirit of womanhood Grehlakshmi, India's No. 1 woman's monthly magazine hosted the 9th edition of the World's largest Kitty Party a grand day at Hotel Radisson Blu, Ludhiana, Punjab with Lakshmi Ladies Club one of the most lively ladies club of Ludhiana.
The event was inaugurated by Grehlakshmi magazine's executive editor, Mrs. Vandana Verma and Mrs. Rajni Bector. The event also witnessed television celebrity Vishal Vashishtha from Sony Entertainment Channel's upcoming show 'Jaat ki Jugni'. The star cast of SAB TV's popular show 'Icchapyari Nagin'- Priyal Gor and Mishkat Verma were also seen enjoying the get-together. Mansi Salvi and Tina Ann Philip from Star TV's show 'Ek Astha Aisi Bhi' were also present to witness the kitty party.
The unique concept of Grehlakshmi Kitty Party has always been synonymous to celebrating women and their achievements. The event promises a fabulous day out for the females to enjoy being pampered, inspired and empowered. It is the only platform which provides an opportunity for today's women to socialize, network, engage with their favorite brands, meet celebrities, play games, chit chat and gossip under one roof. The event witnessed women from various walks of life from professionals to housewives and entrepreneurs to mompreneurs. The party involved scintillating fashion shows, makeup makeovers, talk shows, tarot card reading, astrology, live cookery shows, hair makeovers, nail art, live interaction with celebrities, mouthwatering food and much more. Ladies present at the occasion were complemented with exciting titles like Best Saas Bahu Jodi, Ms. Early Bird, Ms. Chup Chap, Ms. Beautiful Hair, Ms. Fit & Active, Ms. 100% Indian Women etc. Apart from this, Grehlakshmi also felicitated 10 powerful socially active women as 'Grehlakshmi's Goodwill Ambassadors' to honor those women who have acquired identities of their own and now work for giving back to the society.

Sharing her views on organizing this event, Ms. Vandana Verma, Executive Editor, Diamond Magazines Pvt. Ltd. said, "We are elated to bring yet another edition of Grehlakshmi Kitty Party which creates more exclusive avenues for ladies entertainment. 'Grehlakshmi Kitty Party' is organized to help women break free from their boring monotonous life and enjoy a day full of fun. It is a day when we want to make women feel pampered; a day when they not just enjoy themselves but also get the opportunity to learn about various health issues, meet celebrities from Bollywood and Television and win loads of prizes. Basically, the day ends with the women emerging as clear winners and we feel it is an ideal platform to interact with the end consumer – our readers and get to know them better."
The event was supported extensively through full-fledged media as well as promotional plans. It has already indulged more than 43,000 women in the past and constantly trying to bring forward more such worthy women to this platform. In the future endeavors, Grehlakshmi Kitty Party intends to host the event for a much larger scale of audience and in other cities of the country as well.