Tete -a – Tete with Fashion Czar JJ Valaya
A highly respected fashion designer, photographer, entrepreneur and a man with a keen eye for beauty—that's J J Valaya! The noted couturier made Indian fashion stylish with his brand House of Valaya; he founded the Fashion Design Council of India and made a mark in the international luxury market by being the first global brand ambassador of Austria-based crystal giant Swarovski. With every other bride and groom aspiring to be dressed by the fashion czar, we bring you a heart-to-heart tete-a tete with the man whose designs make the fashion-conscious swoon.
Early Beginnings
My father gave me a loan of Rs 10,000 to start off. Along with my brother, TJ Singh, I launched our label, The House of Valaya in 1992. Two years later, our couture label became the first one to have a solo show in India. Next came the home collection called Valaya Home in 1999.
About the brand
I believe that it's the combination of Indian craft with contemporary fashion that has set the pace of the brand. The only language I truly understand is that of luxury. And at this point of time, there is no better place than India to romance it.
On showcasing at Swarovski's Sparkling Couture Exhibition in Dubai
The event was part of Swarovski's 120th anniversary celebrations, and was a breathtaking exhibit focusing on Southeast Asian fashion. Our bridal offering was a stunning pale lehenga embellished with crystal peacocks. This was offset by a draped shimmery teal dupatta, worn over a spaghetti strap blouse.
On designing bespoke weddings
No wedding is simple. Behind each fairy-tale lies a whole lot of hard work that goes into making it a memorable affair. While majority of the weddings today are global cultural amalgamations, there are some unique aspects of an Indian wedding that stand out. We personalize the couple's Big Day in our signature opulent style.
A word of inspiration
I look up to the late Rohit Khosla as the father of modern Indian fashion. I believe that in the end you do not regret what you did but what you could do and did not. I intend to have no such regrets.
Check out the brand new range of lehengas by the couture king, JJ Valaya. Absolutely drool-worthy! The latest range of bridal outfits with a new price list is now available at their Delhi Store: Defence Colony Store (D-18, first floor), New Delhi. 
Yesha Rughani from Hero Gayab Mode On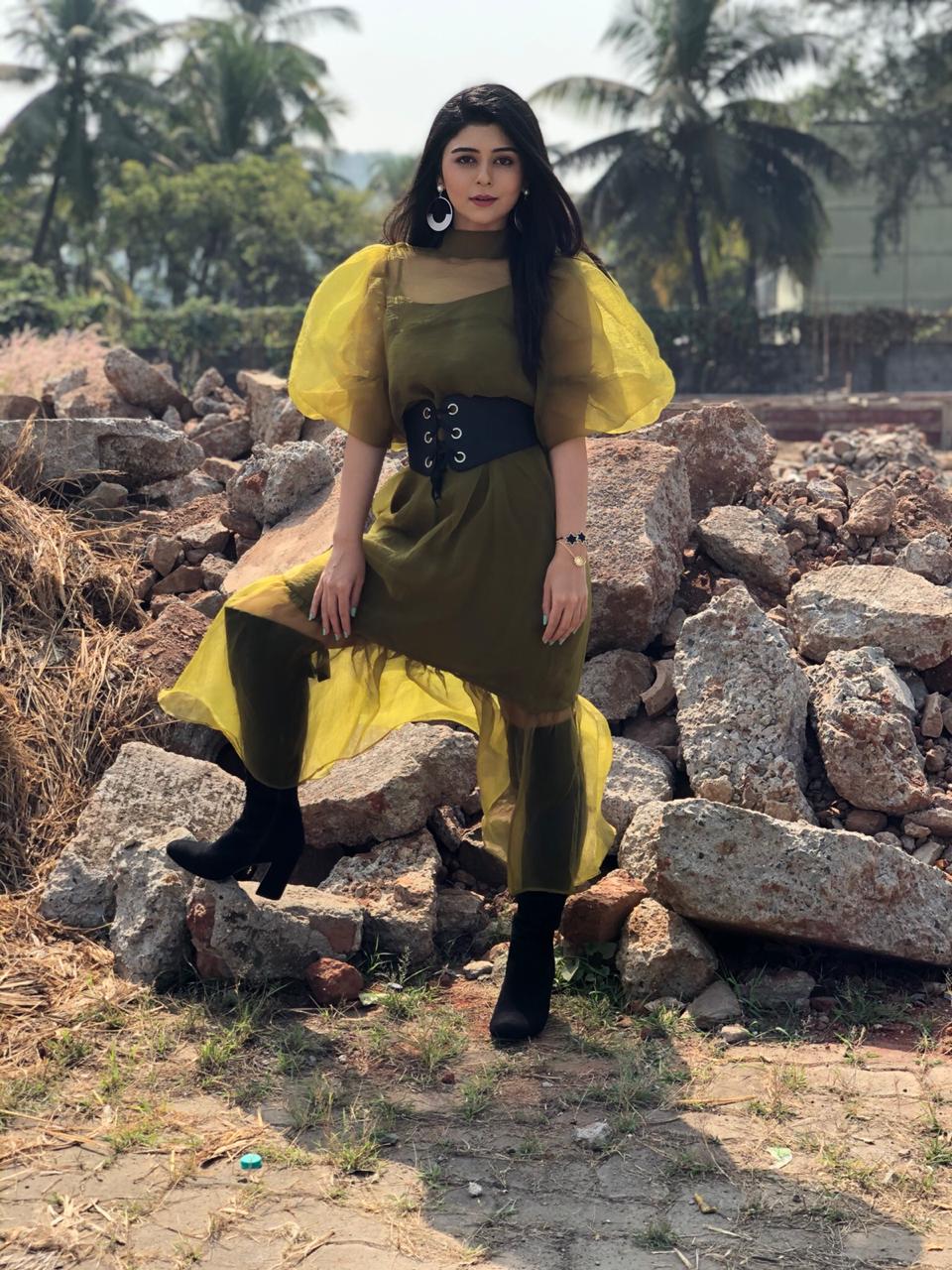 Working during a pandemic is no easy feat, but actor Yesha Rughani, who was last seen in Muskaan, says that all precautions are being taken on the sets of her brand her show Hero Gayab Mode On. Talking about it, she says, "I think new normal has become a lifestyle now. Whether I am going for work or something else, I have to follow precautions. Obviously, you are scared. But on the set, we take many precautions, medical people are there, they check us every day. The makeup and hair stylists are wearing their kits. So, I think overall it's a secure working environment. I hope everybody stays well and fit."
The actor is back on the sets after almost a year and is loving it. "We wrapped up Muskaan's shoot in December last year and this show is launching December. We have started shooting from November so I think almost a year. It just feels too good to be back and I think I have been missing being onscreen. I missed shooting and I am loving the feeling of getting on the makeup chair, the entire routine, listening to action, cut, roll each and every minute detail of shoot life. It's fabulous to be back," she says.
In fact, she's got a lot of appreciation for her look too. "I rejuvenated myself during this break. I got into this healing thing where I was on a strict detox and my skin healed, my hair, my body healed. I was in my comfort zone and used to wake up on time and follow a proper routine, even though there was a lockdown. I had ample time in the lockdown to take care of myself. I am fresh as a flower now and all set to rock again. For the new look, I am getting really good reviews because people are seeing me like this onscreen for the very first time. My first two roles were very different. So, seeing me in a totally different avatar with short hair is exciting. I have really lost weight, there is a different kind of look and feel to the role. I am getting a very good reaction and I am loving it," she says.
Meanwhile, Yesha started a balloon business too during the lockdown and plans on balancing both her acting and business venture. "Lockdown has, of course, changed our lives in many ways from being able to value things to be grateful to life, self-healing and taking care of yourself, self-discipline. I ventured into a new business. I love to be very busy so I think it wouldn't be a problem to manage both the things. I have my sister also who is taking care of this business, apart from me. I think it works for us. I also carry my laptop and everything to shoot so that if I get some time, I make some designs and send them across. I think it's going to be fun to manage both," she says.