Swarovski launches Ganpati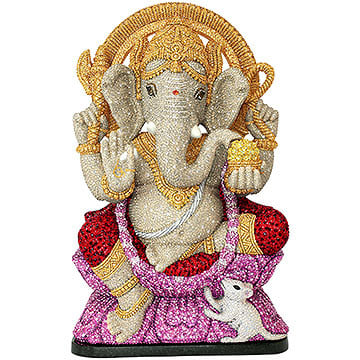 Swarovski has captured beauty and symbolism of Lord Ganpati. A most luxuriously unique Ganpati figurine was launched by Swarovski on Ganesh Chaturthi, the birthday of the deity. This lavish idol is known to be adorned with over 49,000 crystals, beautifully set by hand using Swarovski's exclusive Pointiage technique. And it is magnificently enriched with brilliant shades of golden, transparent, red and mauve colored authentic crystals.
The radiant idol of the lord is sized 22 x 13 x 7 cm and involves the dedicated artisan craftsmanship of around 500 hours to complete this splendid masterpiece. This figurine has been designed by well-known master sculptor, Rabi Sahoo based at Puri. He is the son of legendary Sudarshan Sahoo, who too had been globally known for his meticulously crafted sculptures. The lustrous Ganpati bears the inimitable stamp of the Sahoogharana along with Swarovski's astute attention to detail. With this add a classy and elite touch of the incarnation of the Lord to your decor.
Ganpati is the most loved and worshipped God worldwide, whose blessings are invoked before every auspicious occasion, as a mark of good fortune. The supreme Lord of health, wealth, wisdom and prosperity is a deity of religious symbolism as well as a great cultural icon.
Swarovski the brand behind alluring crystal collection, was founded in 1895 in Austria. It is the most trusted brand and renowned for its excellence in crystal collections since ages. Priced at a cool Rs.6, 42,000 it is a marvelous and dazzling addition.
A Fizzy surprise in Bangalore's Orion Mall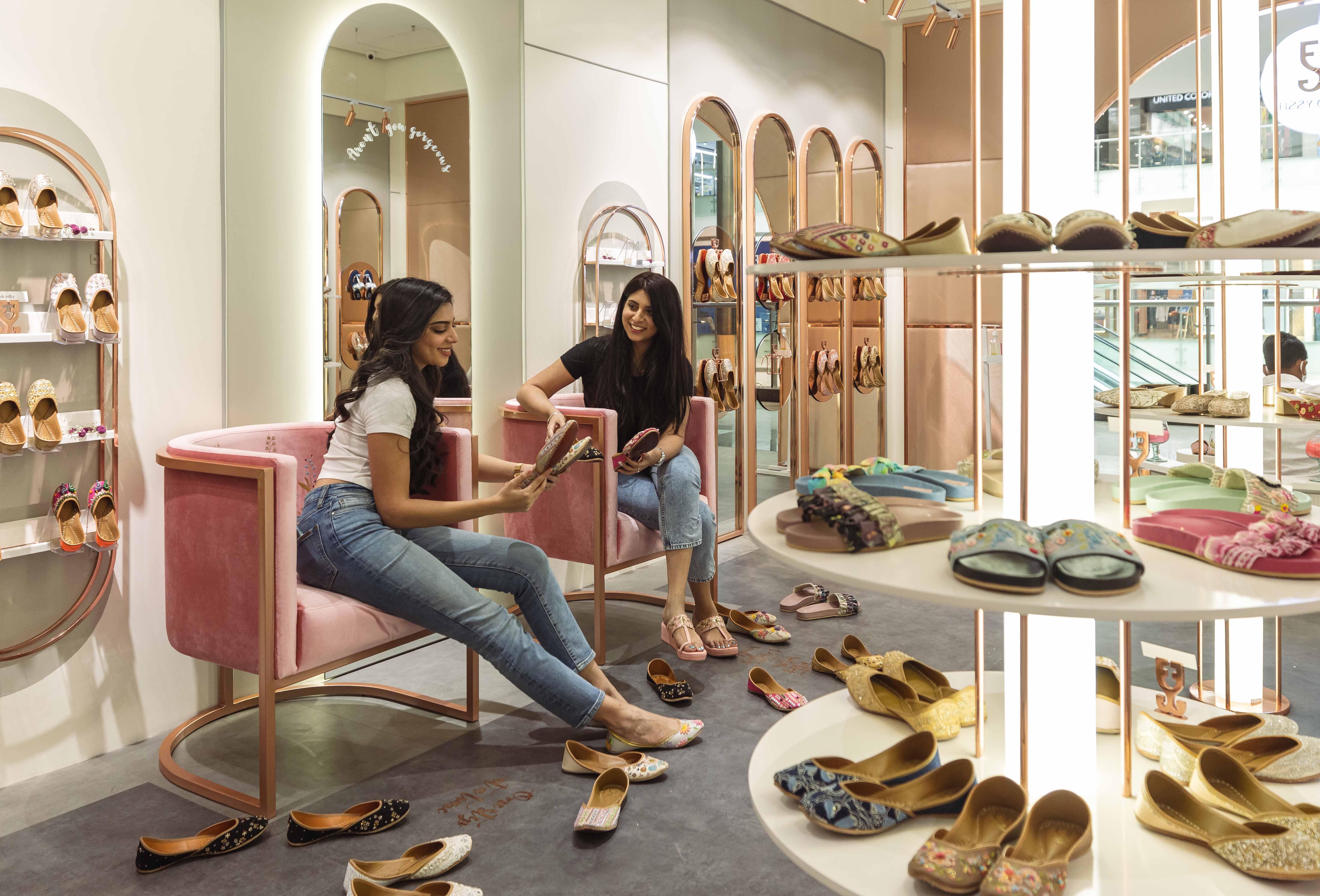 Online footwear favourite, Fizzy Goblet launches its third retail store in Bangalore's Orion Brigade Gateway Mall after its first two in as many as two years in Mumbai and Delhi.
Says Laksheeta Govil, the founder, "We have done a lot of pop-up stores in Bangalore to a great response. I have personally always enjoyed my time here- everything from the city's vibe to its weather is a dream. Opening our store here was a long-held plan and it's exciting to finally be opening our doors."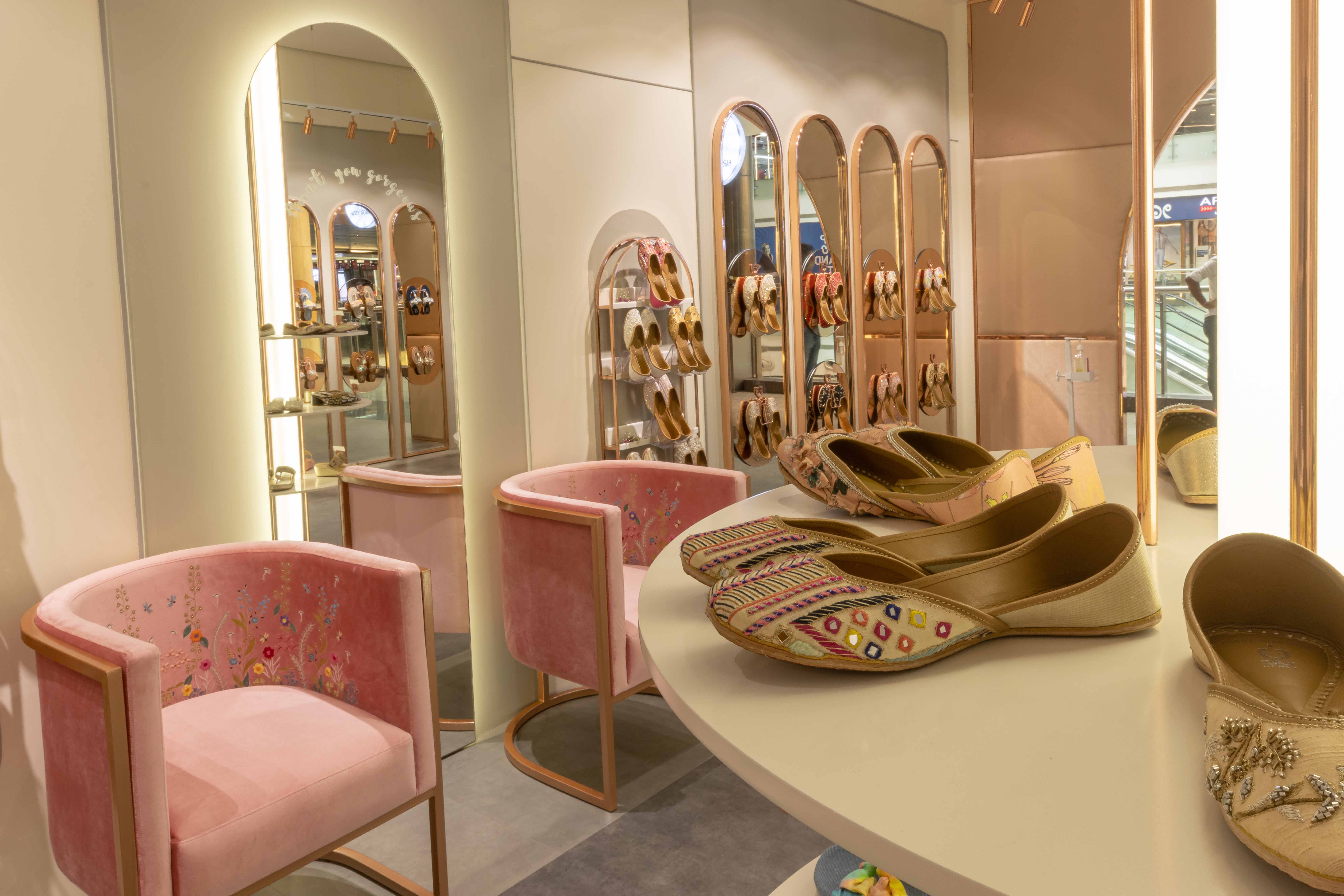 The store was designed by Office of Cognitive Design, a Bangalore based design firm whose brief was to celebrate India's artisans and Fizzy Goblet's artisan community. The brand's signature Rose Gold elements and facade are paired with an artisan corner.
A first for Fizzy Goblet, the artisan corner spotlights the master craftspeople who embroider and build these one-of-a-kind pieces. A master karigar will embroider pieces live allowing shoppers a chance to customize their pieces while observing one part of the 60 hour process that goes into making each shoe by hand.
The first 500 in-store shoppers get a special Fizzy Goblet treat! Anyone walking into the store will get a free mask and a pair of sliders free with their purchase.
Head over to the Orion Mall in Bangalore from the 15th of December to choose from Fizzy Goblet range of classic and contemporary juttis, Fizzy heels, Fizzy Kolhas, potlis and the closest envy worth collabs with Rahul Mishra, Payal Singhal, Tribe By Amrapali.