Sony Entertainment Television to bring a unique love story with "Yeh Moh Moh Ke Dhaage"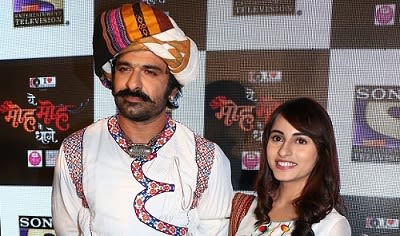 Heralding a love story which is unlike any other and will want you to have faith in love that is beyond the established norms is what the new show  "Yeh Moh Moh Ke Dhaage"  would premiere from March 21st, 2017, every Monday-Friday at 7:00 PM only on Sony Entertainment Television.
A highly evolved son of soil – Mukhi (Eijaz Khan) belonging to a village called Amboli in Gujarat who is highly respected, mature and at peace with himself will meet a 22-year-old today's girl, Aru (Niyati Fatnani) from Ahmedabad who wants to be as rich as Ambanis, she is Ambitious, responsible, result oriented, multi-tasker and impatient. Two different people. Two different generations. Two different ways of looking at life. Two different purposes of life will melt together to create a magic called Yeh Moh Moh Ke Dhaage.
Set in the backdrop of vibrant Gujarat Mukhi finds himself in Ahmedabad where Aru would help him find a bride on the insistence of his younger sister, Mishri. The show chronicles their journey as destiny brings them together in the most unusual circumstances. The show boasts of a talented ensemble cast who fit the roles perfectly.  Joining Ejaz Khan and Niyati Fatnani in the lead roles will be Muni Jha, Mugdha Shah, Keni Desai, Benaf Dadachandji amongst others.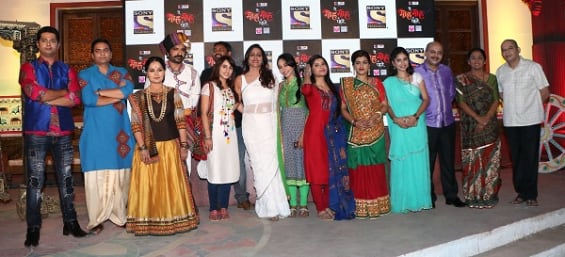 Ashish Golwalkar, Senior Creative Director, Sony Entertainment Television says, "We have always portrayed the complex relationship between couples in our shows. Be it the work-in-progress relationship between Dev and Sonakshi in Kuch Rang Pyar Ke Aise Bhi or Priya and Ram discovering love after marriage in Bade Achche Lagte Hai. Yeh Moh Moh Ke Dahgey will explore one such unique relationship between the leads. With this show, we are opening time-band of 7 PM for the first time on our channel".
Yeh Moh Moh Ke Dhaage' is being produced under the aegis of Mumtaz Saba Productions in collaboration with renowned producer, Rahul Kumar Tewary. Like the show, their partnership too is a unique one. Ace television writer Saba Mumtaz says, "It's wonderfully working with Rahul Kumar Tewary. Our partnership is great where we have clearly defined roles. Rahul holds the reins of the production and I helm the creative aspects of the story, look, setting, characters, direction and editing of the show. Rahul runs a tight ship that ensures smooth functioning and enables me to fully focus my creative energies on the show. Working in tandem, we help each other create a perfect environment for a brilliant show."  RahulKumarTewary adds, "It has been a great partnership with Saba. Audiences will be intrigued by the unique love story"
Yesha Rughani from Hero Gayab Mode On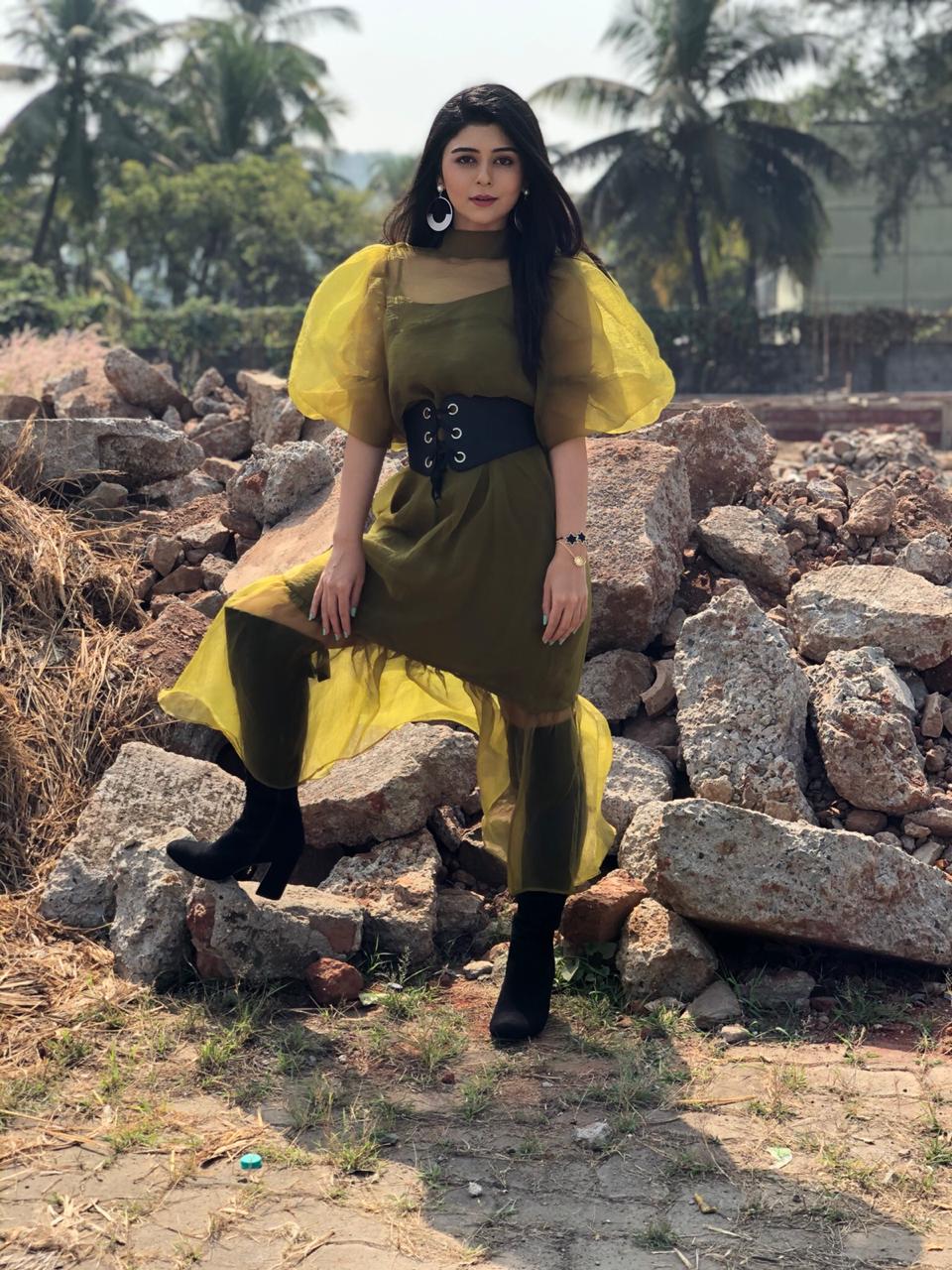 Working during a pandemic is no easy feat, but actor Yesha Rughani, who was last seen in Muskaan, says that all precautions are being taken on the sets of her brand her show Hero Gayab Mode On. Talking about it, she says, "I think new normal has become a lifestyle now. Whether I am going for work or something else, I have to follow precautions. Obviously, you are scared. But on the set, we take many precautions, medical people are there, they check us every day. The makeup and hair stylists are wearing their kits. So, I think overall it's a secure working environment. I hope everybody stays well and fit."
The actor is back on the sets after almost a year and is loving it. "We wrapped up Muskaan's shoot in December last year and this show is launching December. We have started shooting from November so I think almost a year. It just feels too good to be back and I think I have been missing being onscreen. I missed shooting and I am loving the feeling of getting on the makeup chair, the entire routine, listening to action, cut, roll each and every minute detail of shoot life. It's fabulous to be back," she says.
In fact, she's got a lot of appreciation for her look too. "I rejuvenated myself during this break. I got into this healing thing where I was on a strict detox and my skin healed, my hair, my body healed. I was in my comfort zone and used to wake up on time and follow a proper routine, even though there was a lockdown. I had ample time in the lockdown to take care of myself. I am fresh as a flower now and all set to rock again. For the new look, I am getting really good reviews because people are seeing me like this onscreen for the very first time. My first two roles were very different. So, seeing me in a totally different avatar with short hair is exciting. I have really lost weight, there is a different kind of look and feel to the role. I am getting a very good reaction and I am loving it," she says.
Meanwhile, Yesha started a balloon business too during the lockdown and plans on balancing both her acting and business venture. "Lockdown has, of course, changed our lives in many ways from being able to value things to be grateful to life, self-healing and taking care of yourself, self-discipline. I ventured into a new business. I love to be very busy so I think it wouldn't be a problem to manage both the things. I have my sister also who is taking care of this business, apart from me. I think it works for us. I also carry my laptop and everything to shoot so that if I get some time, I make some designs and send them across. I think it's going to be fun to manage both," she says.