Send a tasty see off to 2016 with tempting party foods
New Year's Eve calls for a celebration so; plan a house party unlike any other. Get ready to make quirky arrangements to ring in the New Year 2017, while preparing for the best house décor and lip smacking finger foods, desserts, and cocktails that will keep the New Year's Eve party with your dear ones keep going in the yummiest manner until the late hours of January 1.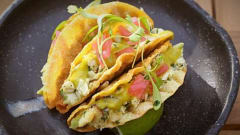 Finger foods are perfect in size for holding them in one hand while a drink in the other, and then make fun with sheer style. Baked Onion rings which are easy and quick to make, can be your guests favorite when served with a twist of being baked. While Lollypops wrapped up with mashed soya chunks, minced chicken on the toothpicks with fresh spices and herbs tossed upon can serve yummy party food. Mini Burgers, Mini Pizza, Stuffed mushroom caps, Mozzarella sticks, Tacos, Smoked pineapple bites glazed with honey,Chicken meatballs,Puff pastry bites, Corn Cakes, Cheese Straws can all be a special and delightful party food because this would not just serve a cute presentation on platter but would  too serve the taste buds of your guests with all the best flavors and texture notes like salty, sweet, spicy and even crunchy too.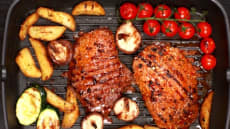 Also, getting on to organize a barbecue corner along these, could be a standout part of the New Year's party. Grilled vegetable kebabs, Mushroom skewers, BBQ tofu, tandoori Chicken, corns, Grilled Caprese kebabs, Seekh kebabs can be an ultimate New Year's Eve party food to serve the gastronomic affairs of you and your guests and send a tasty see off to 2016.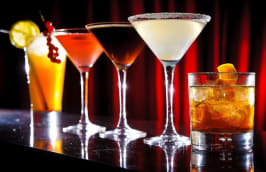 While to add the sparkling spirit and a festive boost to the New Year's Eve party, the cocktails and mocktails would bring a flavorful twist and an essential fuzz along with the finger foods. Spiced Apple Sparklers, Pineapple Coconut Mocktail, Pomegranate Mocktails, Blackberry Mocktails, Peach-Plum-Chilli Mojito would be best to serve the non-alcohol drinkers.While for the guests who believe in celebrations accompanied with the addition of favorite bubbly hard drinks then Champagne Margaritas, Pear Mimosas, Pomegranate Mimosas would be sheer classy to serve your guests for the party night.
To add a sweet note with an ultimate New Year's Eve party the celebratory cupcakes, puddings, cheesecakes, bite-sized brownies, White Chocolate Fondue, Chocolate Mousse, fruit jellies, caramel cookies are best to impress the guests and be the perfect delicacies for the sweet tooth.
All these varieties of heavenly rich taste and small, mingle–friendly bites will let you enjoy non-stop while dancing on the beats of the tunes welcoming the New Year in the most rocking manner.