Seaweed Green becomes Bollywood Divas favorite pick!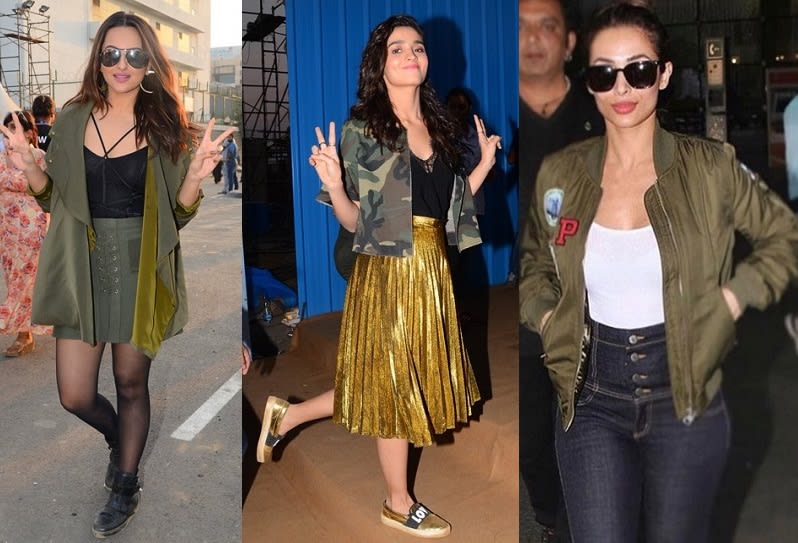 Bollywood Divas are known to be the best trend setters and who can be better inspirations than celebs themselves. B town-divas have been found rocking in the trend of picking the "Seaweed green" shade to flaunt their fashion sense in a minimalistic way. A lot of celebs like Alia Bhatt, Sonakshi Sinha, Malika Arora khan, Priyanka Chopra and Parineeti Chopra were spotted draped in Seaweed green color whether be it for casual dressing, travel look or for some formal .
Dabangg girl, Sonakshi Sinha, was found in her recent Instagram pictures of cold play concert pairing her designer dress with a skirt coordinated with Francesca jacket in Seaweed green shade. The chic look of the black ankle length boots too seemed to be on point with her concert look, and so were the minimal earring and the glares.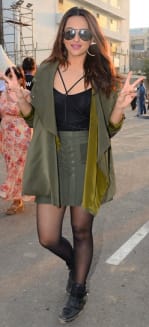 Alia Bhatt who's been known for her best fashion sense was found strutted in a camouflage jacket in Seaweed green paired with a beautiful gold pleated skirt. With side-swept hair and dewy cheeks to go, the actress carried the dress with metallic golden sneakers and a cute smile.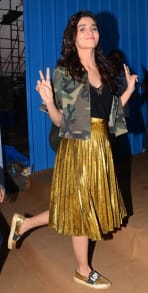 The actress known for her elegant looks Malika Arora khan was seen in a patched bombardier jacket in the shade of Seaweed green paired with high waist jeans. The actress carried the simple travel look making a complete fashion statement with hair again simple yet chic, in a ponytail style.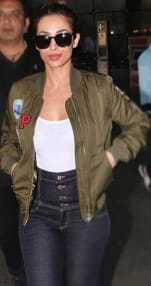 Fashionista Priyanka Chopra was seen in one of her pictures of New York on social media in her cozy and snugly apparels of Seaweed green coat with a black backpack on shoulders. The actress looked absolutely gorgeous with hairs in freestyle and a perfect mute color stall contrasting with the coat.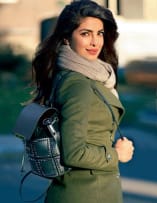 Parineeti Chopra carried the trendy Seaweed green shade to the red carpet as well. She was found in a dress of the same shade during a launch event. The actress looked absolutely hot and ravishing infusing this glamorous look paired with sexy black sandals and a classy designer wallet.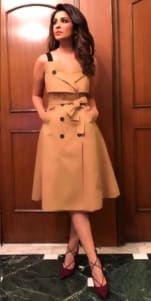 Grab this latest alert of the trendy "Seaweed green" shade popular among these glamor world divas and get one for yourself too, to raise your style quotient many folds during the colder months.