Sarah Graham's Food Safari on FYI TV18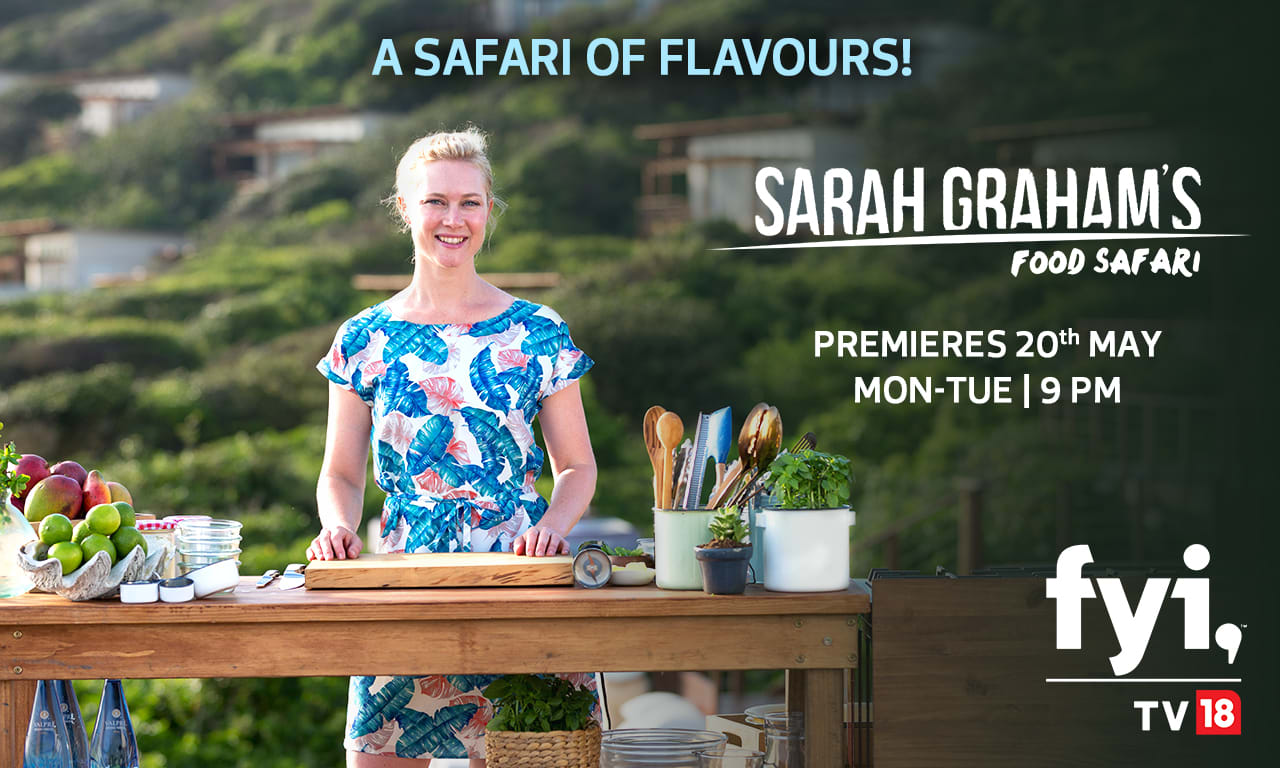 Sarah Graham' Food Safari is one of the well-known, and most watched family food shows which represents an intimate gourmet adventure that's designed to fulfill the armchair foodie's sense of curiosity about off-the-beaten-track spaces and delightful new flavours. Set against the backdrop of Africa's natural beauty, you will witness food writer and cook Sarah Graham exploring the ingredients and recipes of the continent, not to mention the lip-smacking dishes we can make with them.
From the exotic and wild landscapes of Africa, it's time to follow an adventurous and ambitious food safari that travels through Mozambique and the North East corner of South Africa in Sarah Graham's  Food Safari" premiering on 20th May, 9 PM on FYI TV18.