Rohini Gugnani in "The Commonwealth International Empowerment Pageant
After making a mark in the Indian fashion Industry, Rohini Gugnani, a celebrity fashion designer, who specializes in designing Bridal & gowns is all set to showcase her designs in Commonwealth International Empowerment Pageant in London, the United Kingdom on 27 November 2016.
The designer who is also a participant of Mrs. Commonwealth Asia Pacific would present a collection that is inspired by Awadh couture which involves sharara, gharara, lehengas, sarees, suits, different lengths of Anarkalis for women , sherwanis with salwar and jackets with jodhpur pants for men in hues like green, red, blue, golden and pink. She extensively used dabka,zardozi, mukesh, kardana, sequence, resham, gotta patti, kundan, polka, pearl, chickan kari and different types of Awadh embroideries giving it a sense of divine royalty and glamour that suits many ages with style and elegance. Her collection also involves sportswear, evening gowns, cocktail gowns and evening wears that promise to bring the fragrance of spring, summer and fall winter.
 Commonwealth International Empowerment pageant in London, UK is the platform for the empowerment of young ladies from around the world.  The aim of this platform is to empower the youth ladies and men to build confidence and represent their countries of origin and do community and charity for the welfare of the world who are under privilege and need help in terms of education & awareness. Asphandiar Wadiwalla , the National  Group Director from Canada, India, and the United states has taken the initiative to participate and show his presence at the Commonwealth International Empowerment Pageant this year in London, UK   commencing on 27th Nov 16 with the grand coronation night scheduled for  Sunday, November 2106.  This  prestigious event is organized once in two years to promote international coordination amongst 53 Commonwealth countries. He further stated that the funds generated from these events are used for the awareness  of under privileged communities.  Mostly Canadian & Allied countries winners/ delegates work on these projects concerning children, women, and seniors all across the globe."
Rohini Gugnani, Celebrity fashion designer is presenting the Canadian & Allied Countries delegation in the commonwealth. She will present her collection in the fashion show and will also participate as a participant at Mrs. Commonwealth Asia Pacific, for which she says,  she is highly thankful to Asphandiar Wadiwalla , the National  Group Director of Canada and allied Countries.
Rasika Dugal spotted wearing Vedika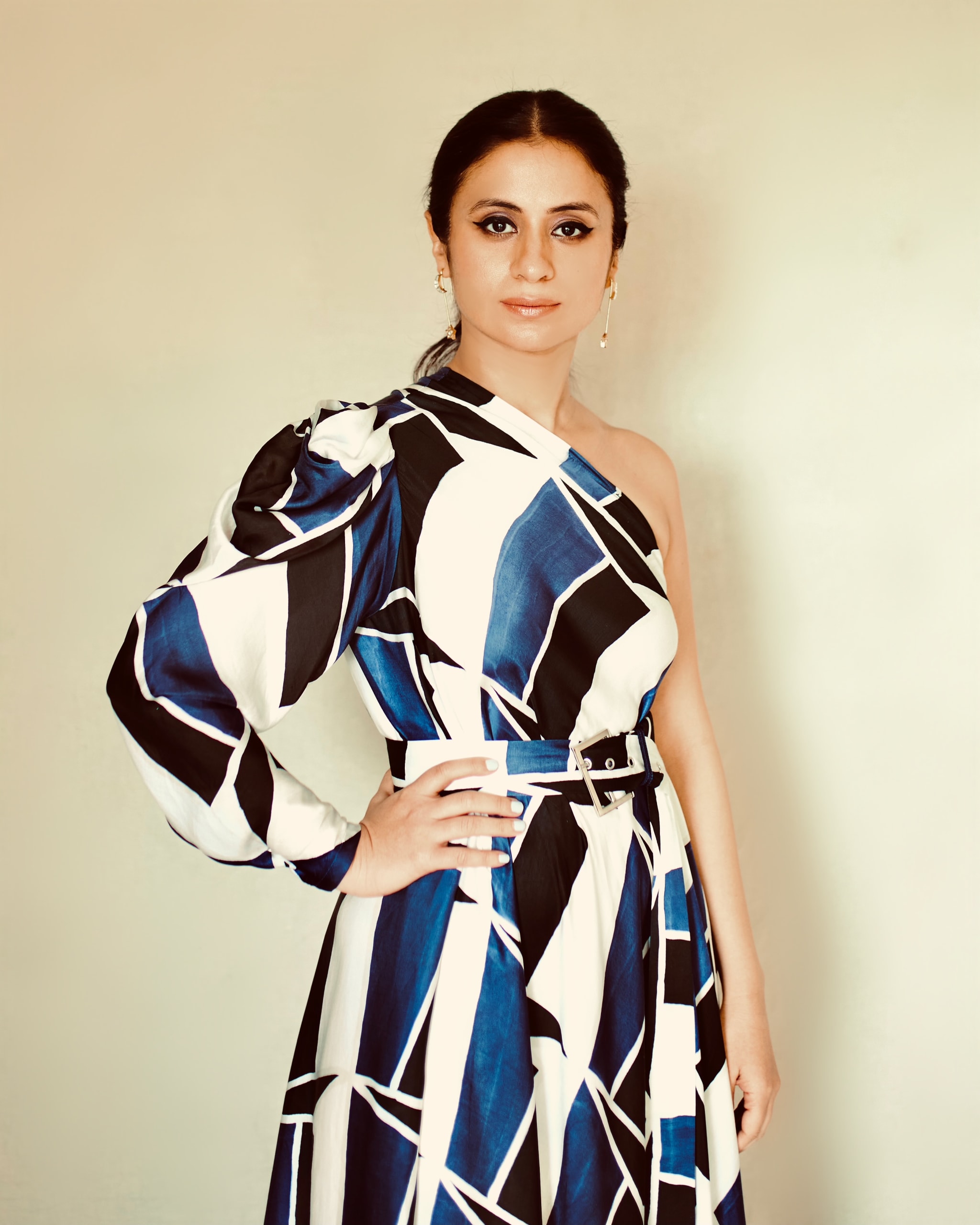 Rasika Dugal spotted wearing Vedika M's Hand brush painted one shoulder draped dress in deep blue, black & white with a belt for promotions.