Recycling waste becomes useful for garden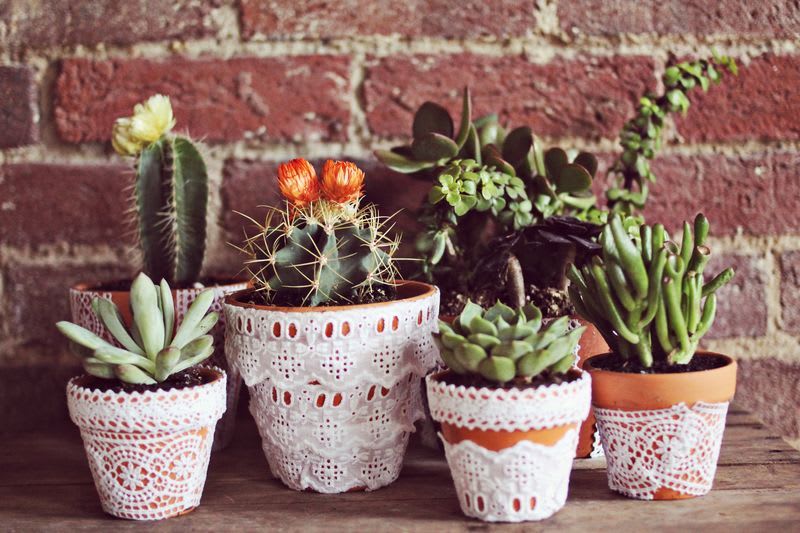 Before you throw away those used cans or anything else for that matter, check to see if you can reuse it somehow in your garden.  This article gives tips on how to reuse commonly thrown away goods like bottles, boxes, bags, old shoes, pieces of cloth or laces. Use your imagination and creativity to enhance the beauty of your place.
Reuse bottles: Bottles are usually thrown away in the trash every day. Reuse bigger bottles by cutting them vertically into two halves and planting a plant or vines in it. These can also be painted or decorated. Another practical use can be as a water sprinkler. Heat a wool pin and make 7-8 holes at the bottom of a bottle. Attach it to the end of a water pipe and use as a water sprinkler.
Grow plants in car tyres: A garden full of colorful flower pots in different sizes of tyres. Spray paint the tyres to give it a designer look. Keep them in a row or dig them half in ground or place them on top of each other unequally. They can be filled with soil, and flowers planted in them for visual appeal.
Light up your garden: Don't throw jam or pickle jars. Collect five or six jars of same shape and size and hang them on a tree with thick wool thread or jute thread. They can be hung together and candles lit in them in the evening. Instead of normal candles, you can use floating candles as they stay lit for more time.
Ring the wind chimes with bottle caps: Don't ignore the bottle caps. Instead, collect it in a box. These can be tied together or sewn to make wind chimes and hung from a tree. Perk them up by drawing a face on it or put colourful dots.
Innovative pathways: Gather broken pieces of pottery and tiles add colour and a designer touch to your garden's pathway. Pebbles of different hues are easily available. These can highlight your path.
Add a feminine touch: Ribbons, laces or round piece of mirrors add a feminine touch. Decorate flower pots, bird houses and others nick-knacks with beautiful laces and ribbons. You can use old colourful clothes, laces, ribbon to decorate pots for a personal touch.
All the above ideas will help you to create unique spaces with personality and be environmentally friendly at the same time.
Add charm to the dining table with essential accessories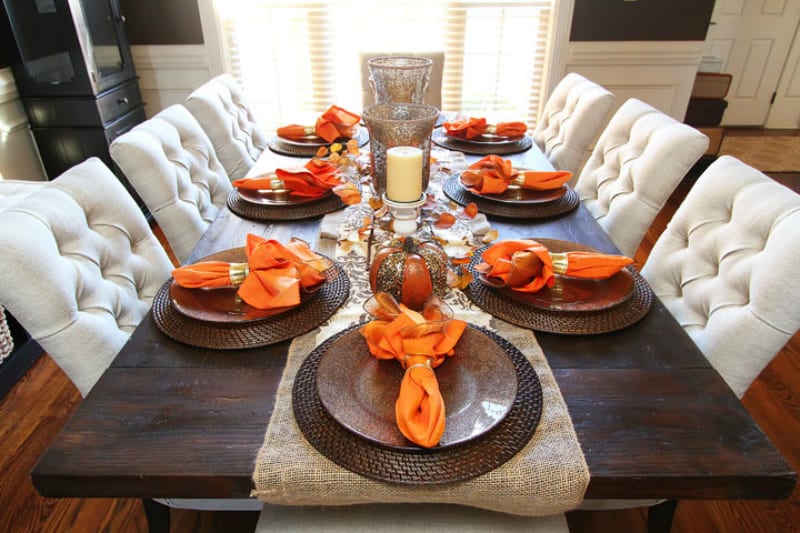 While deciding about decorating the house, one should never forget to adorn the dining area as this is the one particular place that unites the family life. Rather, one should stress more and create a majestic table setting that makes your dining table bring out to be complete and look beautiful with all the essential accessories that make up for the Table accent. Make sure your dining zone is airy, well-lit with multiple pendant lights  and is peaceful enough so that one could enjoy the meals with sheer comfort, eliteness , and ease.
Here is a list of all essential accessories that  you must include to add charm to your dining table.
1.Table Linen including table cover or runners, with place mats, is the accessory that can bring special detail and beauty to the décor of the dining zone. Just throwing a runner and placing the royal leather table mats at the respective seats contrasting with the theme or color of the space or to the color of the upholstery of the dining chair can infuse a classy touch to the table surface, with a contemporary and modish look.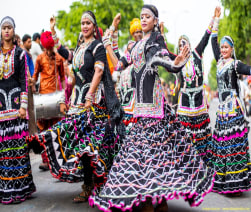 2.Salt and Pepper Shakers or Condiment servers need to be essentially placed on the dining table tops so that anyone could conveniently adjust the taste of the food. Also, little jars or canisters can be accompanied to hold the jams, pickles or some mouth fresheners that make up again for convenience as well as style to highlight your collection of Condiment servers.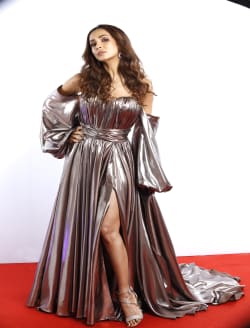 3.Coasters are another essential décor pieces for the dining top. They are placed under beverages to avoid spilling of the drinks or other liquids from damaging the surface of the table or the table linen. Found in interesting designs and patterns , the coaster holder made of either sandstone or cork are recommended as they don't stick to the bottom of the glass and are less fussy.
4.Adhering to modern etiquette, Napkins demand not to be tucked in the collar while, are placed on the lap to prevent food from spoiling the clothes. After meals, they are used to wipe hands and the face. Available in a variety of hues and designs either plain or printed ones, the cotton napkins are best to be rested along the cutlery on the dining table.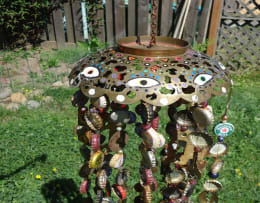 5.The Centerpiece is other essential and not to be missed from the list, as it serves as an eye –catchy factor to the dining table arrangement. Flowers are an accessory that completes every decoration. A vase with fresh or artificial flowers in the center of the table can surely take the décor of your dining zone to the next level. Otherwise, Candle lamps or tea lights are perfect to create a mesmerizing and welcoming dining table. As centerpiece is just a decorative installment you could also add some figurine made out of ceramics to adorn the dining table arrangement with a modern and regal touch.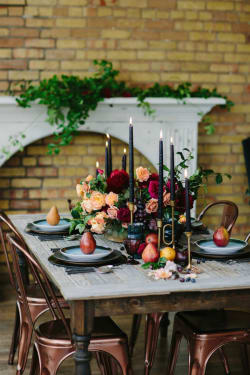 While these are just the essentials for arranging your dining zone, some more additional options can be a modern candle holder, toast rack or a bread basket, insulated kettles, butter dish, bottle holder etc. While there is no limit to décor and playing with materials, textures or colors so just keep in mind to avoid cluttering the space as beauty on dining table can be enhanced with food which is the core player above all the rest items that are counted among the secondary players.