Real treat  for music fans -Three Phantoms to Bring World-Class Evening of Musical Theatre to The Parisian Macao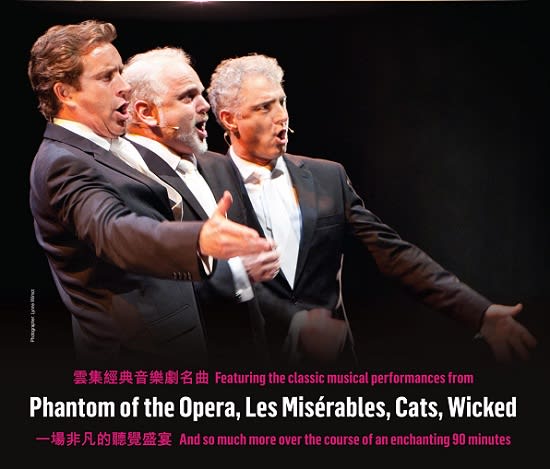 To enjoy the musical beats of possibly the best gala evening of musical theatre,The Parisian Macao by Three Phantoms would be the best spot. The musical event will surely leave you absolutely rocked, charmed, romanced and haunted when Three Phantoms, a musical theatre show featuring songs from some of the most well-known musicals in the world of theatre,  would come to The Parisian Theatre from  Feb. 28 – Mar. 26, 2017.
Described as "the best gala evening of musical theatre you are ever likely to see", Three Phantoms is a spectacular production featuring THREE singers who have performed the male lead in Andrew Lloyd Webber's genre-defining musical, The Phantom of the Opera. With thousands of performances as the Phantom to their names, as well as appearances in many other West End and Broadway shows, Kieran Brown (USA), David Shannon (Ireland) and Earl Carpenter (UK) will deliver a spectacular evening of music.
Earl Carpenter, who is the owner and creative director of Ginger Boy Productions, through which Three Phantoms was devised and directed has even enjoyed a long and successful international career, performing lead roles in some of the world's greatest musicals over the past 25 years, including Les Misérables, The Witches of Eastwick, Sunset Boulevard, Evita and Beauty and the Beast..
Altogether a company of ten world-class singers and dancers, comprising of critically acclaimed West End and Broadway performers involved with some of the world's greatest musicals, along with the Concert Philharmonic Orchestra, will present an outstanding show that has become the most exciting concert to tour Europe and critiqued as 'simply phenomenal'.
Musical theatre fans are in for a real treat as Three Phantoms features songs from huge productions such as Les Misérables, Miss Saigon, Mamma Mia!, Cats, The Phantom of the Opera, We Will Rock You, Chess and Wicked, performed by three of the most seasoned and charismatic performers. Incredible performances alongside beautiful staging and lighting will evoke the drama and excitement of these world renowned and much celebrated musicals.
Event details:
Event                              Three Phantoms
Date and Time           Feb. 28 – Mar. 26, 2017
8 p.m. (Tuesday – Friday)
2 p.m. and 8 p.m. (Saturday)
2 p.m. and 6 p.m. (Sunday)
Venue                           The Parisian Theatre, The Parisian Macao
To book the tickets for this three day musical event you can simply log on at www.cotaiticketing.com and grab the opportunity to have a real musical treat and a mesmerising experience that you must surely have never had before.
Yesha Rughani from Hero Gayab Mode On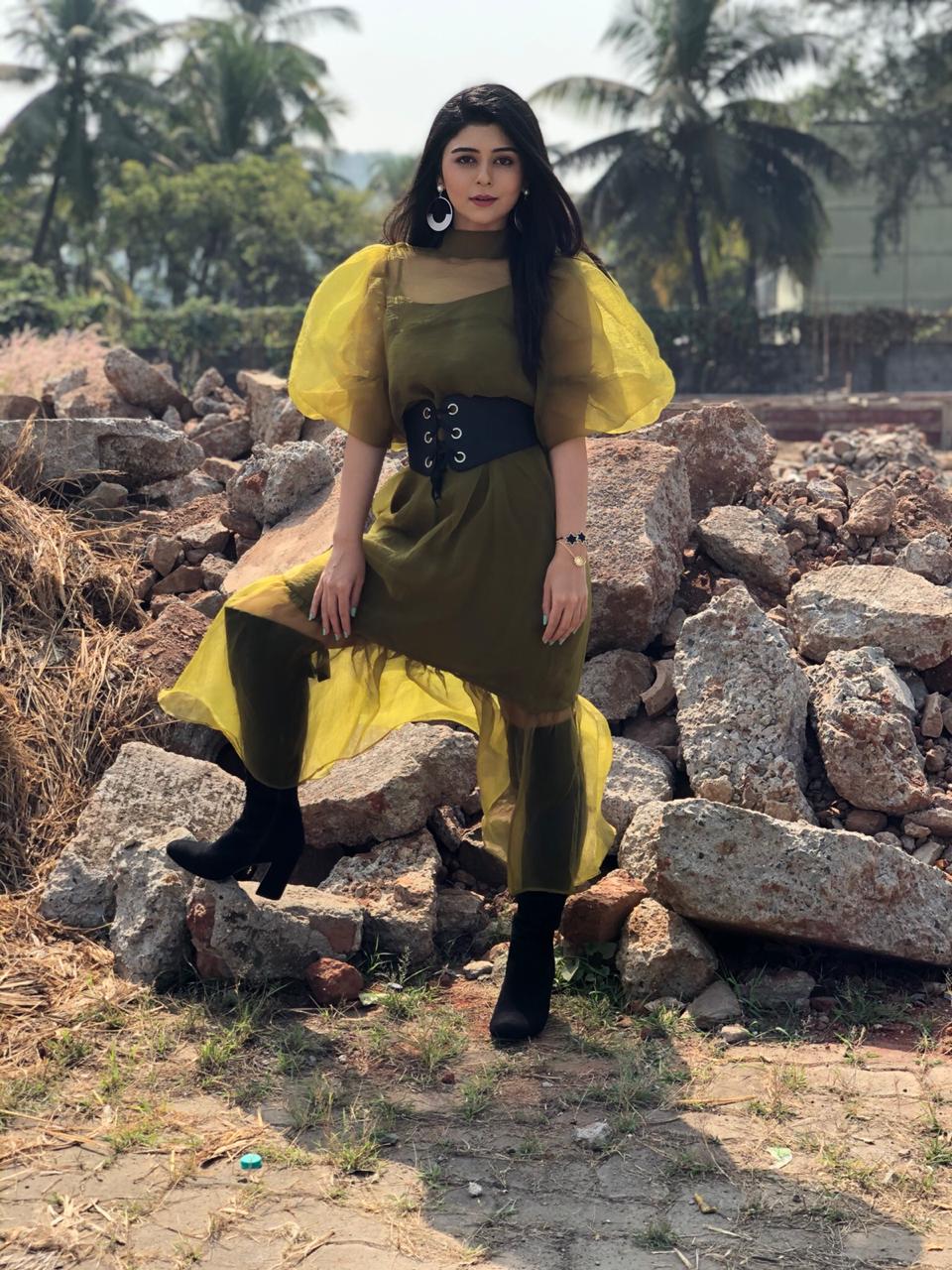 Working during a pandemic is no easy feat, but actor Yesha Rughani, who was last seen in Muskaan, says that all precautions are being taken on the sets of her brand her show Hero Gayab Mode On. Talking about it, she says, "I think new normal has become a lifestyle now. Whether I am going for work or something else, I have to follow precautions. Obviously, you are scared. But on the set, we take many precautions, medical people are there, they check us every day. The makeup and hair stylists are wearing their kits. So, I think overall it's a secure working environment. I hope everybody stays well and fit."
The actor is back on the sets after almost a year and is loving it. "We wrapped up Muskaan's shoot in December last year and this show is launching December. We have started shooting from November so I think almost a year. It just feels too good to be back and I think I have been missing being onscreen. I missed shooting and I am loving the feeling of getting on the makeup chair, the entire routine, listening to action, cut, roll each and every minute detail of shoot life. It's fabulous to be back," she says.
In fact, she's got a lot of appreciation for her look too. "I rejuvenated myself during this break. I got into this healing thing where I was on a strict detox and my skin healed, my hair, my body healed. I was in my comfort zone and used to wake up on time and follow a proper routine, even though there was a lockdown. I had ample time in the lockdown to take care of myself. I am fresh as a flower now and all set to rock again. For the new look, I am getting really good reviews because people are seeing me like this onscreen for the very first time. My first two roles were very different. So, seeing me in a totally different avatar with short hair is exciting. I have really lost weight, there is a different kind of look and feel to the role. I am getting a very good reaction and I am loving it," she says.
Meanwhile, Yesha started a balloon business too during the lockdown and plans on balancing both her acting and business venture. "Lockdown has, of course, changed our lives in many ways from being able to value things to be grateful to life, self-healing and taking care of yourself, self-discipline. I ventured into a new business. I love to be very busy so I think it wouldn't be a problem to manage both the things. I have my sister also who is taking care of this business, apart from me. I think it works for us. I also carry my laptop and everything to shoot so that if I get some time, I make some designs and send them across. I think it's going to be fun to manage both," she says.