Reach Out With New Lower Prices at The Body Shop !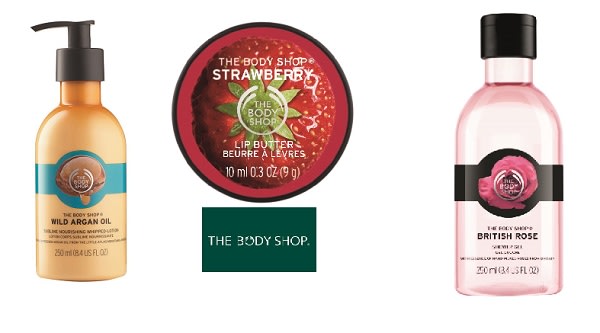 The iconic global retailer of naturally inspired, ethically produced beauty and cosmetic products, The Body Shop extends its market reach through its customer centric strategy of lowering prices for its bestselling range by 20-30%. The price change will make The Body Shop a more accessible beauty brand among the masses, allowing more women and men to enjoy its iconic, animal cruelty free products more often.
The Body Shop has always been most passionate about its customers and has been leading the way for more than 10 years in India through its affordable, naturally inspired, 100% vegetarian products. As an iconic retailer, The Body Shop will continue to support its precious customers in this exciting journey by lowering its prices on select ranges permanently.
Ms. Shriti Malhotra, Chief Operating Officer, The Body Shop India, says: "The Body Shop always aims to make people feel so good – face, body and soul, with high quality products, produced ethically and sustainably. Falling for you and lower prices of our best sellers will bring affordable cruelty free beauty closer to diverse consumers across age groups and geographies, recruiting new fans along the way and strongly reinforcing our philosophy of Beauty beyond boundaries."
The Body Shop is a leading international Beauty retailer in India with over 150 stores spread across 50 cities and through The Body Shop online store reaching out to 600 towns and cities. The beauty brand has pioneered social activism and is built on the philosophy that business can be a force for good. The Body Shop's new 'Enrich Not Exploit' Commitment is dedicated to enriching people and products as well as the planet, working fairly with farmers and suppliers and helping communities thrive through its Community Trade programme.
The key products at new lower prices include:
Body Lotions (250 ml was for Rs 750 – Now at Rs 575): Hydrate your skin with the crisp and refreshingly scented lightweight body lotions from The BodyShop.
Shower Gels (250 ml was for Rs 450 – Now at Rs 345): Lather up with the soap free formulation that leaves the skin clean, fresh and subtly scented. These gentle shower gels are packed with nature's best ingredients sourced from
around the world. With a host of fruity, nutty and floral flavors like Strawberry, Satsuma, Olive, Shea, Moringa and British Rose, one can enjoy the most sensorial bathing experience. Infused with natural   ingredients, they hydrate, soften & Condition
your skin. Available in Satsuma, Strawberry,Morniga, Shea, Argon, and Fuji Green Tea range, they offer luxurious moisturisers at amazing prices for every range.
Lip  Butter  (10  ml  was  for  Rs  375  – Now at Rs 250): The lip butters from  The Body Shop are the buttery balms that melt on your lips for instant hydration. The nutty scented Shea lip balm containing Community Trade Shea from Ghana, is a luscious treat for your lips, as it moisturises, leaving a lovely sheen. The strawberry lip butter is packed with sweetly scented cold pressed strawberry seed oil which will keep you coming back for more.
Are Oats Benefits for Hair, Skin & Feet?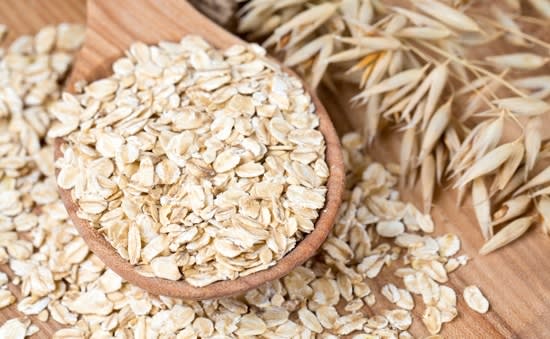 Be it television ads or dietitian plans, oats are everywhere. A great health food, oats are known to be low in calories and high in energy. We take a look at the benefits of oats.
What are oats?
Oats is a species of cereal grain, which is consumed as oatmeal, a perfect healthy breakfast. It is considered amongst healthiest foods as it is full of fiber, which helps in lowering cholesterol, rich in protein and low in fats. Eating oats every day in your breakfast is indeed a good idea.
Here are some fascinating ways of getting benefits from using Oats:
Fall in love with your skin
Including Oats in your diet plan is a good thing, but have you ever thought of applying it directly on your face? Yes, you read it right! Oats is a wonder beauty secret, and can be applied on the face as face scrub or face pack. Adding honey rose water or curd will make a good paste apply like a face pack. Keep on till it dry or a scrub; just massage it on the face with a gentle hand. The problem of acne or dryness can be easily solved with the use of oats. It can be used as a cleanser, moisturizer or a treatment for lightening skin colour.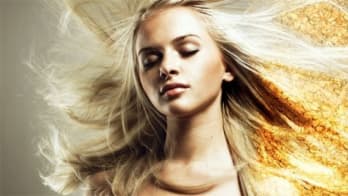 Life is too short to have boring hair
So, get health benefits to hair and scalp with oats. Applying oats on hair with milk or curd is also very beneficial to address the problems of dandruff, dryness, and itching or hair loss. Oats is full of vitamins, and you can use it as a mask to derive maximum benefits.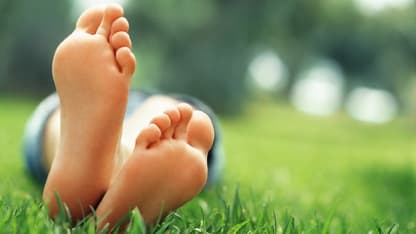 Make your feet happy
Most of the times your cracked feet call for help but you never listen. They can cause pain and itchiness if left untreated. How about giving your parched heels a special oats treatment? It can be a wonderful healer to soothe rough and dry skin of your feet. You can apply it by making a paste with ingredients such as glycerine.
Eat them or use them to get gorgeous skin and hair, oats are the wonder food in our kitchen.