Ranbir setting Henna Goals for all the men out there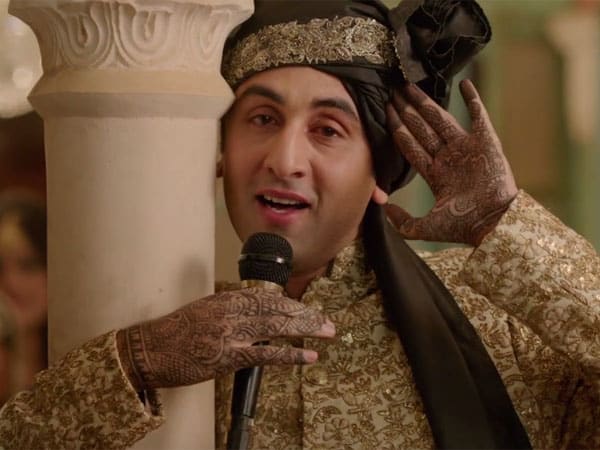 In India, there are certain things that are solely associated to feminine and applying mehandi on Palm and feet is one of them. Recently, in a song of Ae Dil Hai Mushkil, Channa Mereya featuring teary-eyed Ranbir Kapoor is slaying the clean shaved look, clad in a golden embroidery sherwani by Sabyasachi. The best thing about the look is that he ditched the beard and kept his chocolate boy image even more intact. There was this one thing that we couldn't get our eyes off was the 'Mehandi' on his hand that too handful with Kalis and Buties.
In some of the communities, the grooms apply a small amount of Henna on their palm which is a ritual that brings good omen to the newly wedded couple but nobody imagined it in such handful form. Should we assume that Karan Johar is all set to break the stereotype and making mehandi a mainstream for all the grooms to be? Can all the boys do it? Well, we guess it is the time to turn the tables for our grooms and brides, now both of them can have gorgeous mehandi designs on their palm.
In the movie, Ranbir set the best friend goals as well by applying mehandi on his hands for the sake of Anushka Sharma. He looks super cute with applied mehandi on his hands and we totally love it. We wish the bottleneck hit soon.