Ranbir or Ranveer choice is yours-Hairstyles for Men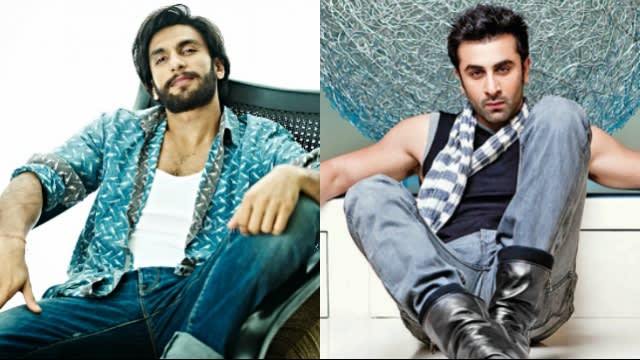 Remember Salman Khan's Hairstyle from 'Tere Naam'movie ? It came like a storm, a mid-partitioned hair that every second guy adopted and then Amir Khan's unique hairstyle in 'Gajani'!! Bollywood inspires many be that for clothes or hairstyles. They are the trendsetters that every person looks up to. Even the stars as well, they keep experimenting with new styles.
From that colored spikey hair of Sanjay Dutt in 'Plan' to Arjun Kapoor's latest brushed up hair in '2 States', people opted all those styles in their daily life. No doubt actresses have always been in limelight for their hairdo and styles but boys are the ones who opt Bollywood styles more than girls. Mostly there is only male actors' hairstyles that get copied, like in examination hall without an invigilator.
There are many Bollywood hairstyles that have inspired many youngsters to style. So, 'Hair' we have some trending hairstyles you can take on..
1. Ranbir Kapoor who's female following is more than his hair count. His spikey look which is commonly known as Spikes hairstyle was first seen in 'Bachna ae Haseeno' and since then it's still in trend. For this hairstyle, you need standard short hair that can stand straight with styling wax.
2. Shahid Kapoor is too much into experimenting with his looks and mind you his looks have killed many. We saw him in 'Mausam' as a mustache man with neatly side-combed hairstyle then he surprised us with his 'Tommy' look in 'Udta Punjab'. And here we have his Angular Fringe look that makes him chocolatier. In this hairstyle, you have to keep long hair from front to throw them on forehead diagonally. No need of hair wax or hair gel, just use a hair spray that too very light.
3. Arjun Kapoor is here with his Pompadour hairstyle. This hairstyle requires bit long volume hair on the top and trimmed or short from sides. Yes, this will require a hair gel or wax as well. Like spikes hairstyle this one also makes your hair stand up straight but evenly trimmed on the top. This hairstyle was taken from Arjun's movie '2 states', though he was nerdy in the movie but hairstyle made him a stylish nerdy.
4. Last but not the least we have energy drink sponsored Ranveer Singh who also welcomes experiments with his open hands. We first saw him in a messy look of 'Band Baja Barat' then a bald man with a small pony on the head. Here we have him in long hair with beard and mustache. This hairstyle calls 'no trim' for few months, let that hair grow. You can style them with gel just to make sure it don't look messy and rest no need of wax unless until you want to fix them like back combing.
From Goa to Kashmir, actors talk about their favorite holiday spots!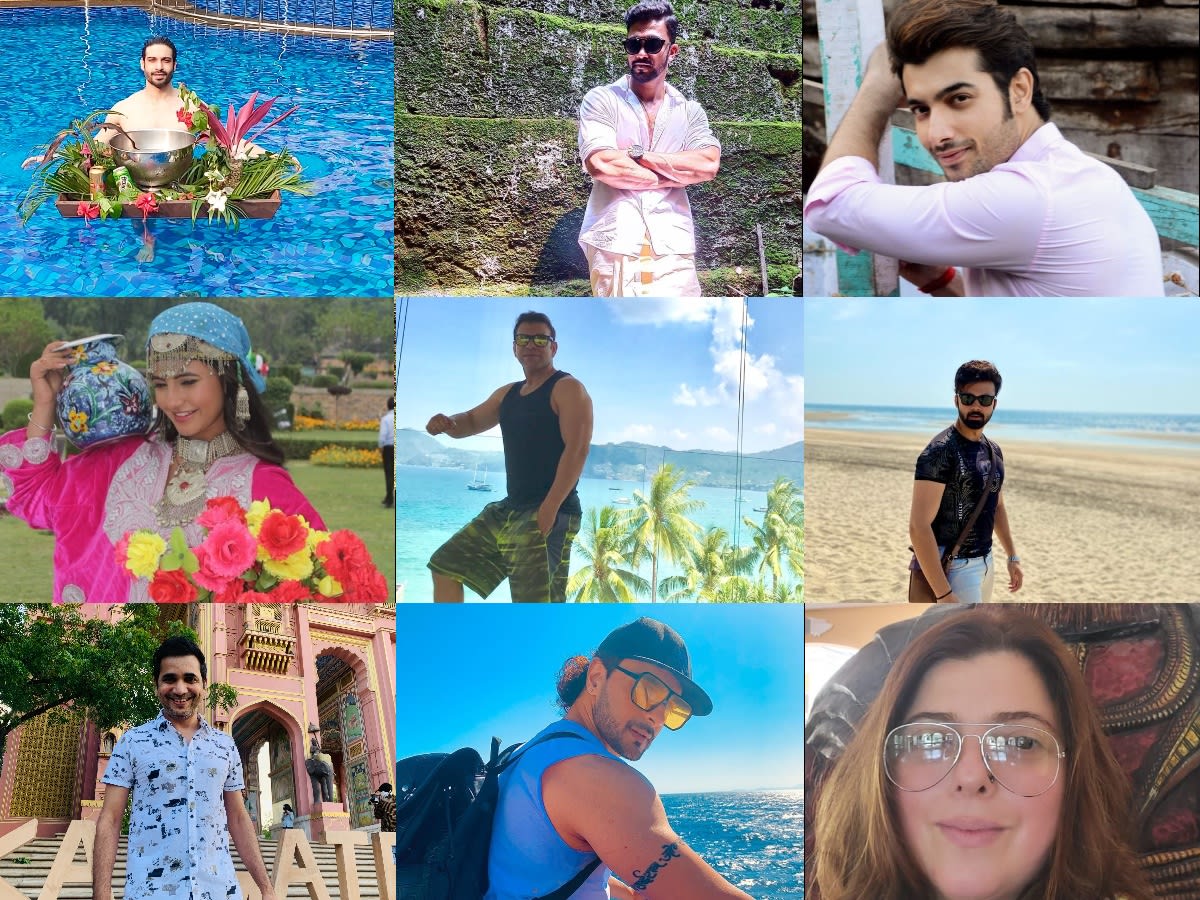 Winters are here! If you want to ring in the New Year on a grand holiday, here are some great get-away suggestions from these actors.

Delnaaz Irani: One of my favourite perks which come with being is an actor is the travel that the job entails. We have to travel far and wide for our shoots and I just love that. There are so many exotic and beautiful places in Gujarat, Kerala, Rajasthan but my favourite getaway is Goa. I love beaches and I go to Goa to just relax and refresh myself. If I talk about a place close by, it will have to be Panchgani and Mahabaleshwar. I often go for 2,3-day trips there. It's a mini hill station and is so beautiful.

Angad Hasija: I have travelled to so many places but my favourite still remains Jammu and Kashmir. I feel Gulmarg is one of the most beautiful places in the world. No wonder they call it the Switzerland of India. I have gone to Jammu and Kashmir twice. My second favourite is Kerala, I love the beaches there.
Meera Deosthale: My favourite travel destination will have to be Kashmir. I remember we had gone for an outdoor shoot there and I was so mesmerised by the place. I decided that I will stay here when I retire. It is completely serene, calm and beautiful. The locals are also so warm and welcoming there. And the best part about Kashmir is the food. The delicacies are there are to die for.


Vijayendra Kumeria: India is a huge country and it has so many beautiful and exotic places which need to be explored. I love travelling to new places and the next place which I want to go is somewhere in the northeast. I hope I go soon. Besides this, my favourite holiday destination is also Kashmir, specifically Pahalgam. It is truly is a heaven on earth.

Rohit Choudhary: Despite travelling extensively abroad, I feel that India has some of the most beautiful places. I love Kerala, it is so beautiful. Even Jim Corbett and Rishikesh are my favourite. I think before planning a foreign trip, it's important to try and explore options in India. There are so many places which are so amazing.

Rajit Dev: If I have to think of a dream holiday place in India, it will have to be Kashmir. The beautiful snow peaks, the sound of the river flowing as well as the delicious food…everything in Kashmir is stunning. I also love Kerala. The backwaters are truly amazing and there is so much of greenery around. The waterfalls, beaches…everything is so beautiful. I love the food in Kerala too.
Avinash Mukherjee: I want to start by saying that India has some of the most amazing tourist places. From Kashmir to Gujarat to Kanyakumari, everything is so beautiful. I don't really have a dream place which I want to go to for a holiday, but if you ask me, I can go to Golden Temple in Amritsar again and again.

Saanand Verma: Mount Abu is my favourite destination in India. I remember when I was shooting for the film Pataakha, I had to lose weight and I used to go for a walk from Mount Abu to Guru Shikhar. It was an amazing experience. There was a big bell there and it is believed that if you ring the bell, all your wishes will come true.
Sharad Malhotra: If you ask me about my favourite place in India for a holiday, it will have to be Goa. I love Goa and everything about it. The place, the food, the beaches, the hotels, everything! Goa is one place where I can go and just relax, without a care in the world.