Purity delivered at your door-step by Cowboys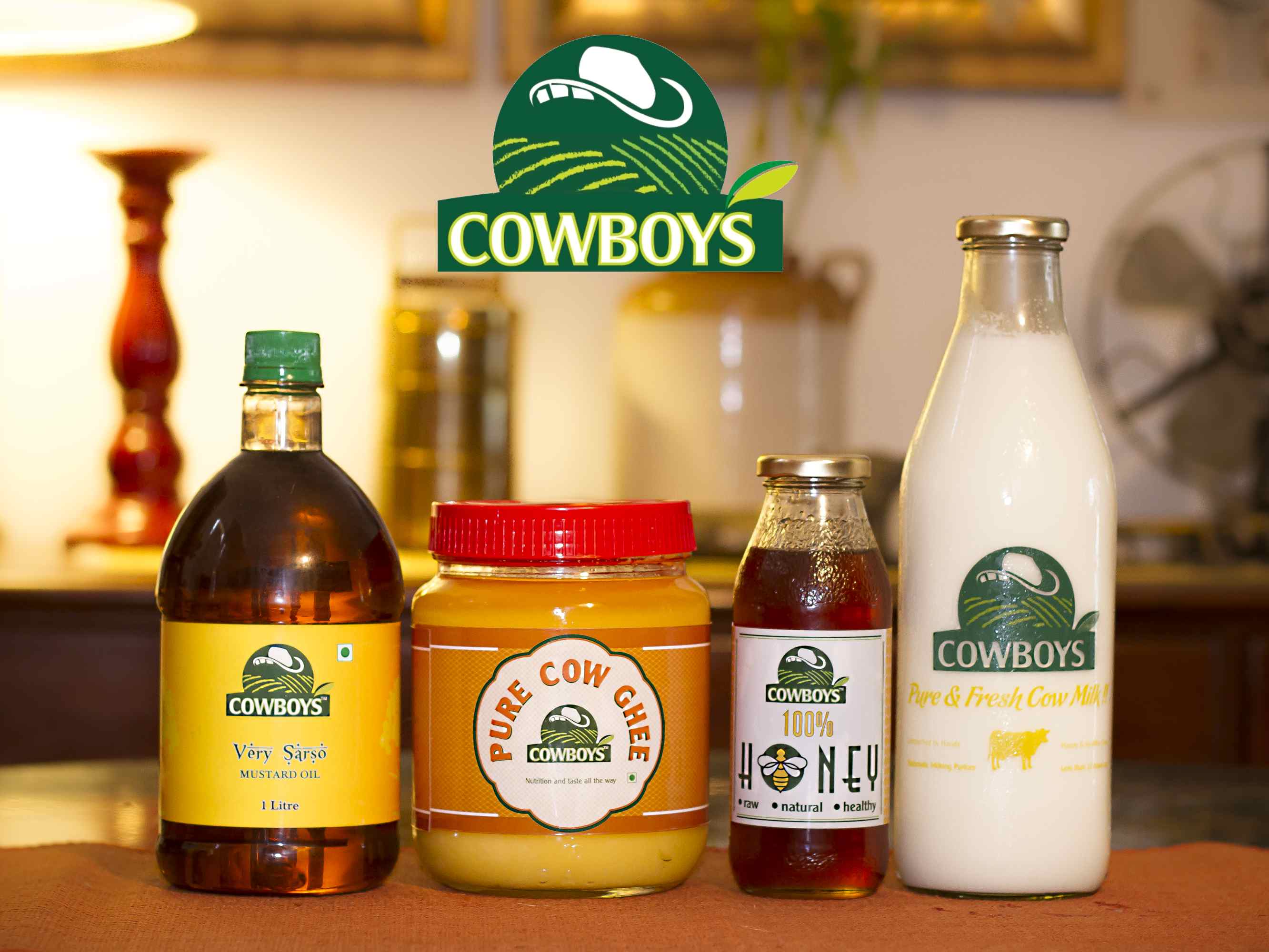 Aalekh Agarwal, Cowboys founder disliked the taste of milk and vegetables available in the local market, as it tasted too medicine-y and synthetic. After some research, it was found that the milk in packets was a mix of buffalo milk, cow milk and goat milk – all mixed to maintain the minimum fat standard. Vegetables too were up to the mark as it was found to be grown with copious amounts of fertilizers and pesticides. It was then concluded by him, that the standard could only be changed by stepping into the farmer's shoes. This opinion was resonated by many in his circle.
Cowboys had a humble start in 2014, as a small livestock farm with 8 cows, and a small land to grow vegetables. The basic intention was to supply pure cow's milk. Lack of experience in agricultural science and operations was a handicap initially but automation streamlined almost every possible procedure. Once the operations were standardized, a cold-chain was developed for transporting milk to Delhi and retailing of untouched milk was initiated under the brand name `Cowboys' in January 2015.  Cowboys is the retail arm of Trunks and Roots, a company dedicated to dairy activities and allied agriculture.
Cowboys today has an integrated and inter-dependent farm, spread over 160 acres and houses 450+ cows. They now control all the factors from cow feed and fodder, balanced nutrition, hygiene, medical treatment, milking and packing at one place. The company supplies untouched cow milk to more than 500 households in South and Central Delhi. Cowboys is now looking to expand to other areas of Delhi NCR and to tier II cities like Chandigarh. They will soon begin with the Pasteurized milk segment. This milk will have an enhanced shelf life which would enhance the consumer base of Cowboys.
Besides dairy farming, Cowboys are involved in floriculture, horticulture, fruit orchards, vermicomposting, apiary, commercial crops and a lot more. This has diversified its product range, to offer 10 products including cow ghee, organic honey, cooking oil, flour, spices, seasonal fruits and vegetables at your door step. Mustard is grown with natural manure and then oil is extracted in slow expellers from the yellow `Kachchi Ghani'. This preserves all the goodness of mustard and enhances the colour and taste as well. The mustard oil is pure, thick and pungent. The ghee has enhanced purity, hygiene and goodness as is made from cow milk. Spices (like red chilli powder, jeera, methi dana, dhaniya and turmeric powder) are organic in nature and slow-grounded for maximum freshness, flavour and taste.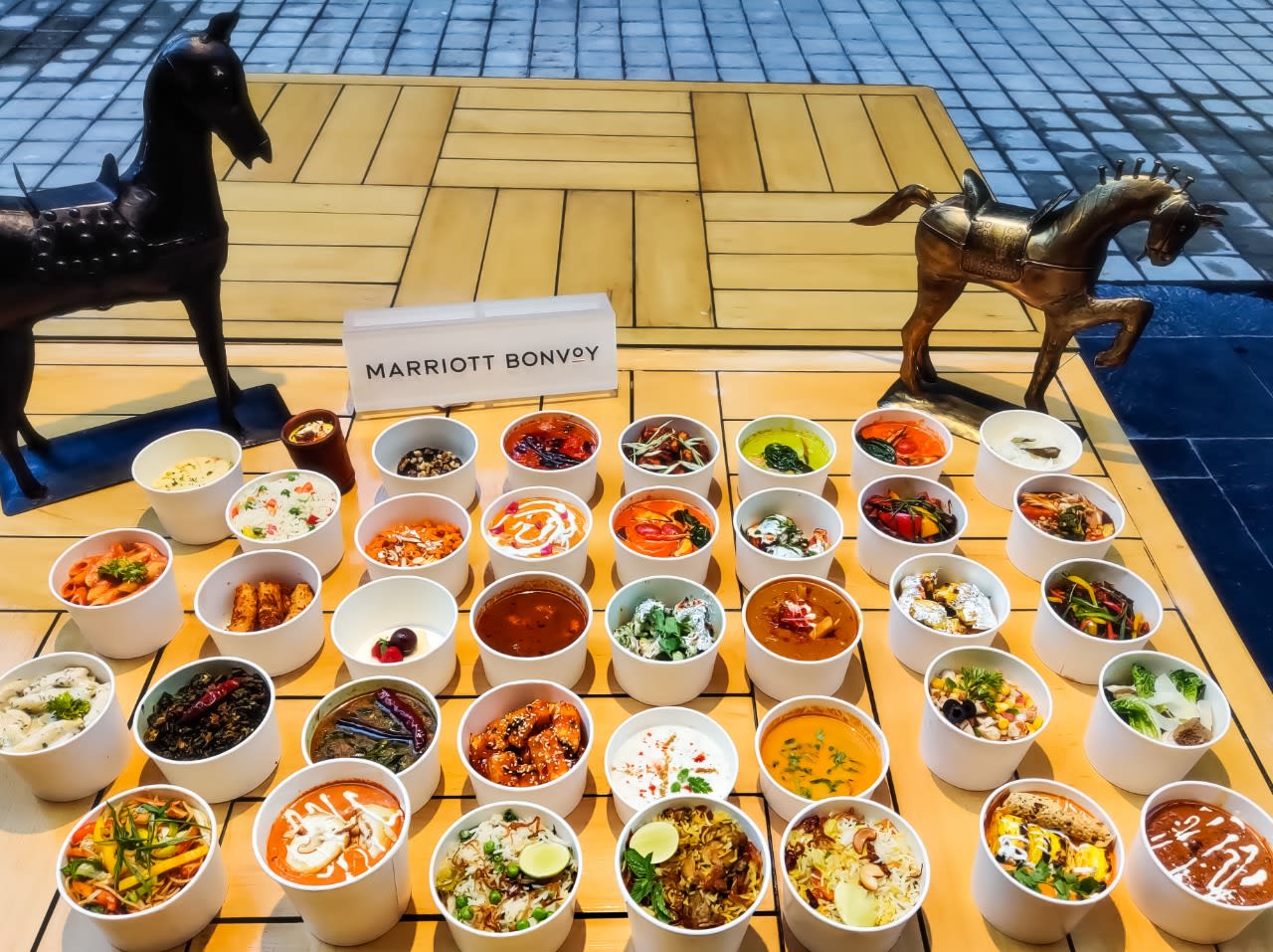 If you have been missing out on some of your favourite dishes amidst these unprecedented times, worry no more Marriott on Wheels is here! This one of a kind offering brings to you all your favourite restaurants' food at your doorstep. Indulge in flavourful culinary delights in the comfort of your home.
You can surprise your family or end a tiring workday with some scrumptious food by ordering some mouth-watering food from Renaissance Bengaluru Race Course Hotel and pamper yourself anytime, any day of the week. You can also break your fast to our bouquet of flavours delivered at your doorstep with Mehfil. Try your hands on dishes like roasted chicken, dal makhani, India combo boxes, pasta, pizzas, burani gosht and end your meal with some lip-smacking desserts like gajar ka halwa, cheese cake, phirni and so much more!
Delicious food comes home on Marriott on Wheels!
Renaissance Bengaluru Race Course Hotel
Place order with Swiggy and/or Zomato