Protein Bistro helping people to Stay healthy and Eat healthily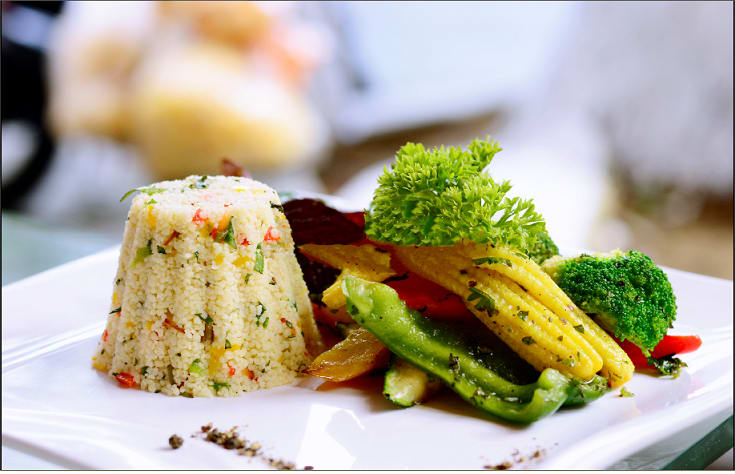 Being Healthy and fit isn't a fad or a trend, it's a lifestyle. Protein Bistro is the place that will fuel you, build you and make you stronger for every battle you face in life. A 16 seater café offers you more than 85 deliciously prepared protein-rich items on the menu. It has a wide range of items to jazz up your mornings with scrumptious breakfast and end the day on a healthy note with lip-smacking dinner options. This place serves you a balanced meal with all required nutrients that one needs on a daily basis to stay fit and kicking.
Protein Bistro has been kick-started by two young entrepreneurs Manish Jha and Kaushik Ghosh who share the common passion for health and fitness. As we know, leading an urban lifestyle has become very taxing and to stay fit and healthy, one has to choose their food habits wisely and Protein Bistro provides you just that with protein rich diet that will help you build more muscle, get stronger and feel fuller. You lose more fat and less muscle on a high-protein diet and preserve more muscle as you age.
The menu serves custom made global cuisine for Indian palate keeping the nutrition value in mind. Protein Bistro will help create awareness among the people about healthy eating habits. They also want to break the mindset and make people believe that healthy food can also be tasty. Every item on their menu, be it a smoothie, salad, wrap or a pre-plated meal, are delectable. Choose any option from the menu and they will make it special for you. The menu also features an approximate value of the calorie, fat and carbohydrate and protein content of the dishes that will help you track your macronutrient intake.
So next time 'If someone says Healthy Food is tasteless – FORK THEM !!'
Timings
Monday to Thursday: 8:30 am to 10:30 pm
Friday to Saturday: 10:00 am to 19:00 pm
Sunday: Available for Private
A Fizzy surprise in Bangalore's Orion Mall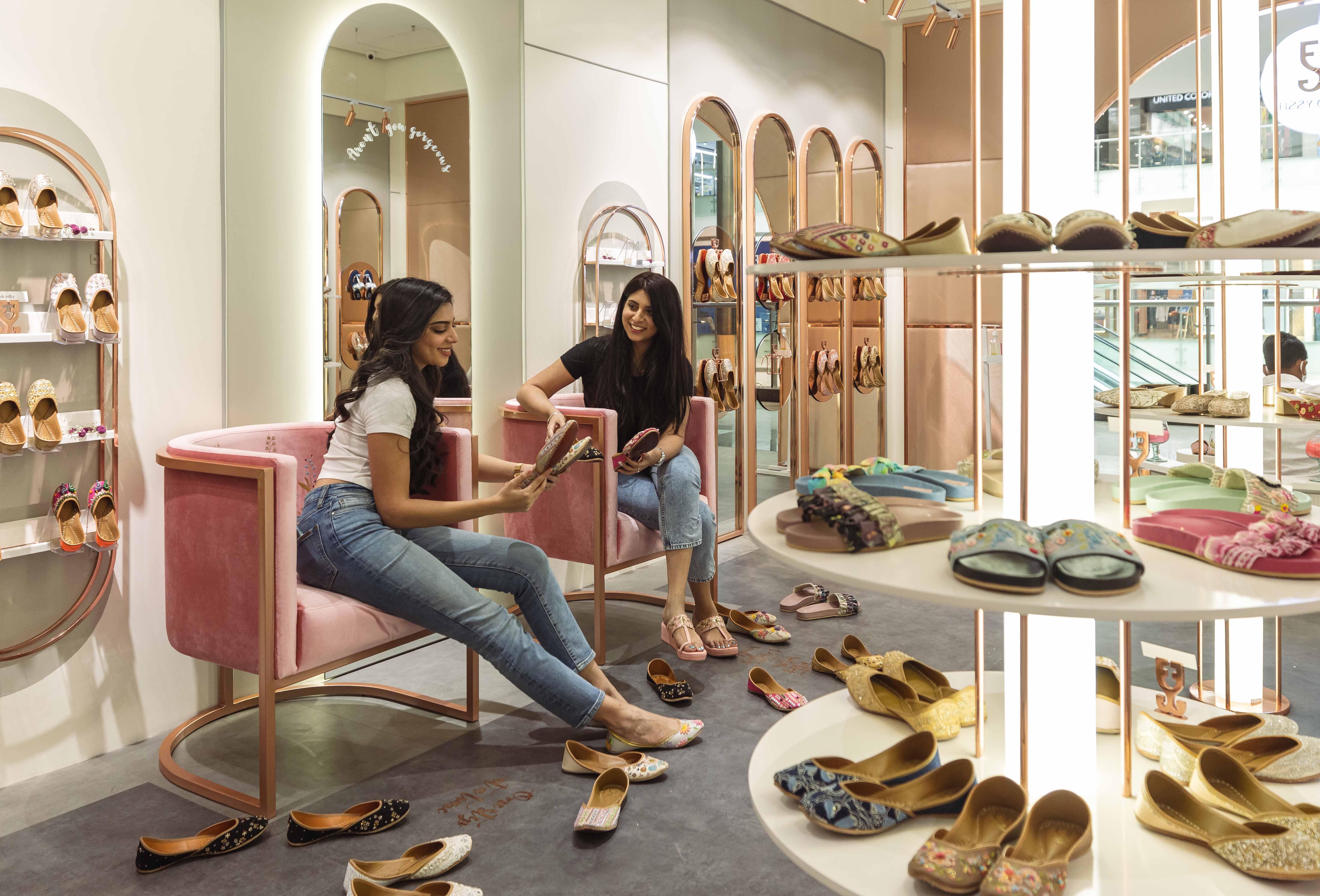 Online footwear favourite, Fizzy Goblet launches its third retail store in Bangalore's Orion Brigade Gateway Mall after its first two in as many as two years in Mumbai and Delhi.
Says Laksheeta Govil, the founder, "We have done a lot of pop-up stores in Bangalore to a great response. I have personally always enjoyed my time here- everything from the city's vibe to its weather is a dream. Opening our store here was a long-held plan and it's exciting to finally be opening our doors."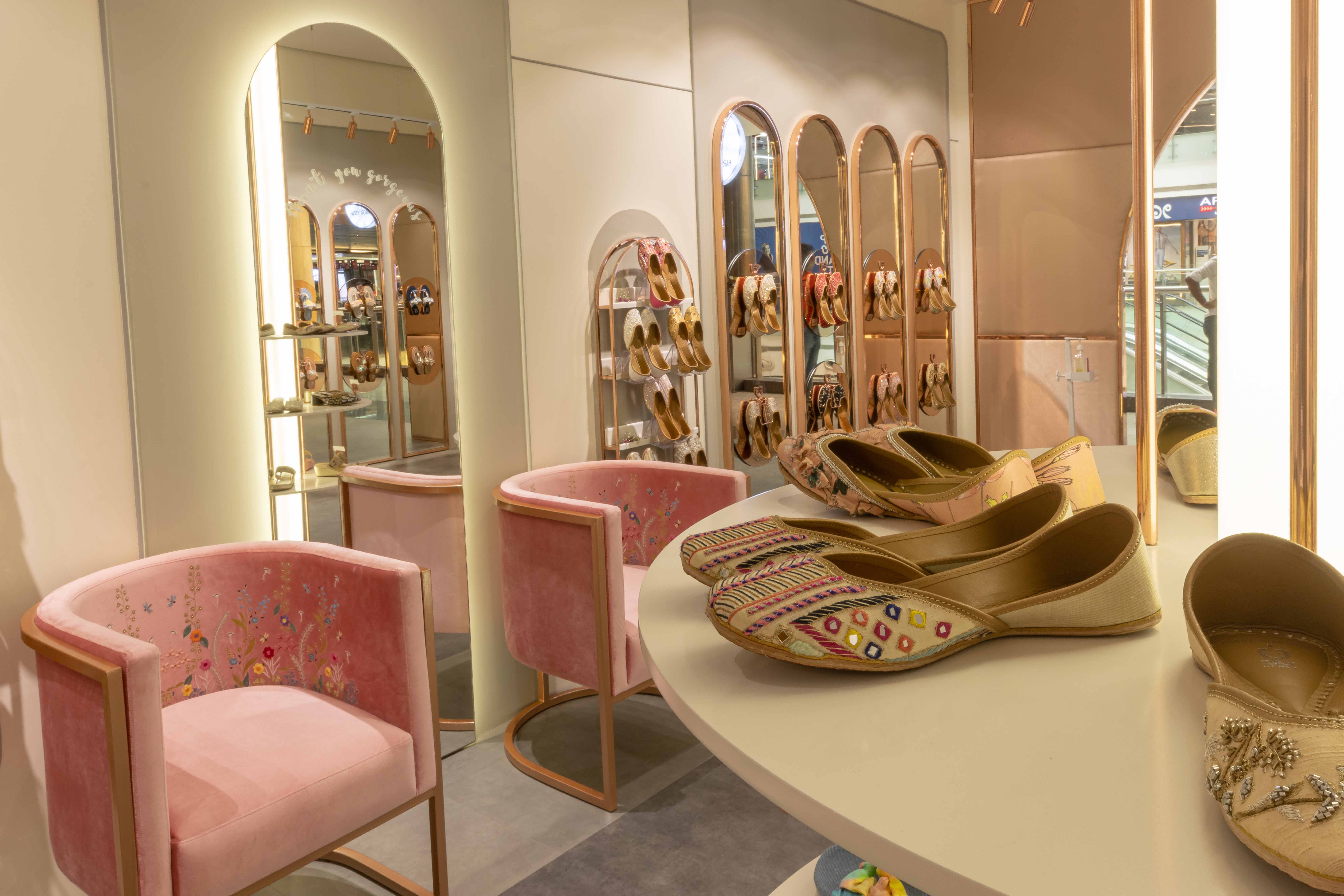 The store was designed by Office of Cognitive Design, a Bangalore based design firm whose brief was to celebrate India's artisans and Fizzy Goblet's artisan community. The brand's signature Rose Gold elements and facade are paired with an artisan corner.
A first for Fizzy Goblet, the artisan corner spotlights the master craftspeople who embroider and build these one-of-a-kind pieces. A master karigar will embroider pieces live allowing shoppers a chance to customize their pieces while observing one part of the 60 hour process that goes into making each shoe by hand.
The first 500 in-store shoppers get a special Fizzy Goblet treat! Anyone walking into the store will get a free mask and a pair of sliders free with their purchase.
Head over to the Orion Mall in Bangalore from the 15th of December to choose from Fizzy Goblet range of classic and contemporary juttis, Fizzy heels, Fizzy Kolhas, potlis and the closest envy worth collabs with Rahul Mishra, Payal Singhal, Tribe By Amrapali.