Pledging love with wedding bands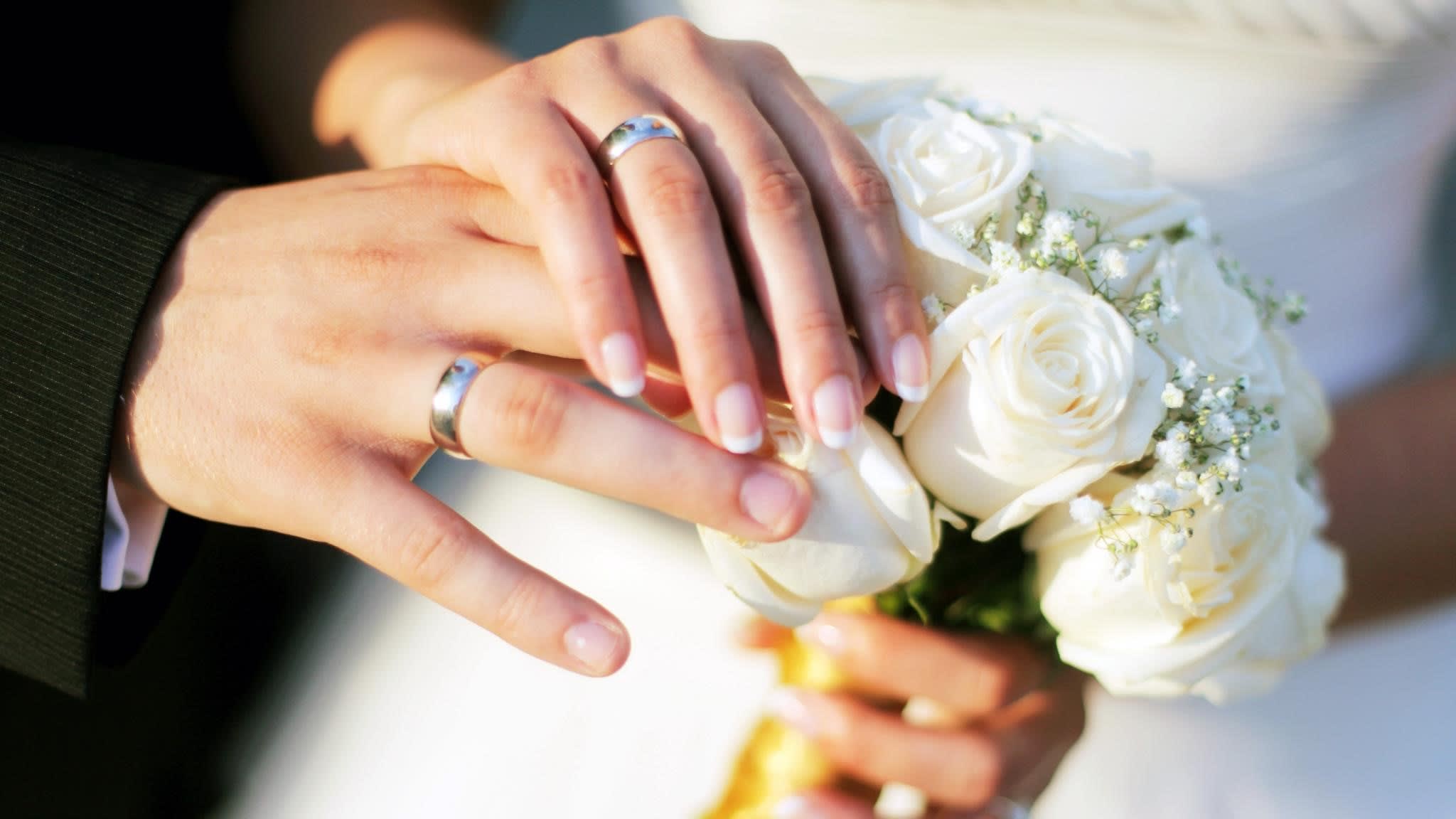 Wedding bands signify eternal love, a perfect union and oneness.  It speaks the hearts message — "I love you" "I wish to be with you forever" and "You are mine." In the simplest form a ring is a circle, which means 'forever.'  The wedding bands or rings seals these vows and act as a perpetual reminder of mutual commitment for each other "till death do us part."  Throughout time has symbolized devotion, commitment, fidelity, honor and respect and the bond of unity. Nowadays, wedding bands are made of different materials and designs specific to the couple's taste, style and preference, but the significance remains the same.
The sentiment of love, treasure and honor one another forever — associated with wedding rings remains much the same. The materials used in wedding bands too are symbols of love and devotion.  Diamonds are a popular stone for wedding band, because diamonds of their beauty and significance.  They are literally indestructible and are the "forever".  Rubies are another choice representing love, keenness and grandeur. Chunky wedding rings are no longer in trend now. People who lead active lifestyles prefer a simple plain gold, tungsten or platinum wedding band as these can easily be kept clean. These are usually engraved with either the bride and groom's names (as well as the wedding date) or a pledge of commitment.
Consider the four C's — cut, color, clarity and carat – before buying a diamond wedding band. Experts say that cut is the most important of the four as it brings out the fire and the brilliance. The yellow color of the gold makes the diamond look whiter. Also keep in mind that options for wedding rings include gold, white gold, rose gold, silver, platinum, palladium, titanium and zirconium to name a few.
Yellow Gold is the traditional, classic choice for wedding rings. It's affordability makes it a popular choice. White Gold is an alloy of gold and some white metals such as silver and palladium. Rose Gold with its bright colour ranges from rose, red to pink depending on the amount of Copper alloy added; the more copper, the redder the colour. Rose Gold contains a mixture of Gold and Copper alloy which are commonly used in jewellery. Like its Yellow Gold counterpart, Rose Gold has a lower scratch resistance. Titanium is an increasingly popular choice for wedding jewellery, its light weight and strength make it comfortable and very easy to wear. It's also nickel free, making it hypoallergenic and tarnish resistant. Platinum is more rare than gold. Its heaviness, density and strength make it an ideal setting for wedding bands. Platinum is hypoallergenic, scratch resistant and never tarnishes. It does not expand when exposed to heat and, unlike white gold, is naturally white. This will help you in your material selection for your band.
Please note that there is a significant difference between men's and women's wedding rings and the main one is the absence of fragile details on the men's rings since men are the ones who are usually involved in the sports and other heavy activities.  You'll be wearing your wedding rings forever so be sure to love what you buy!
Glimpses of Ravishing Wedding Awards 2017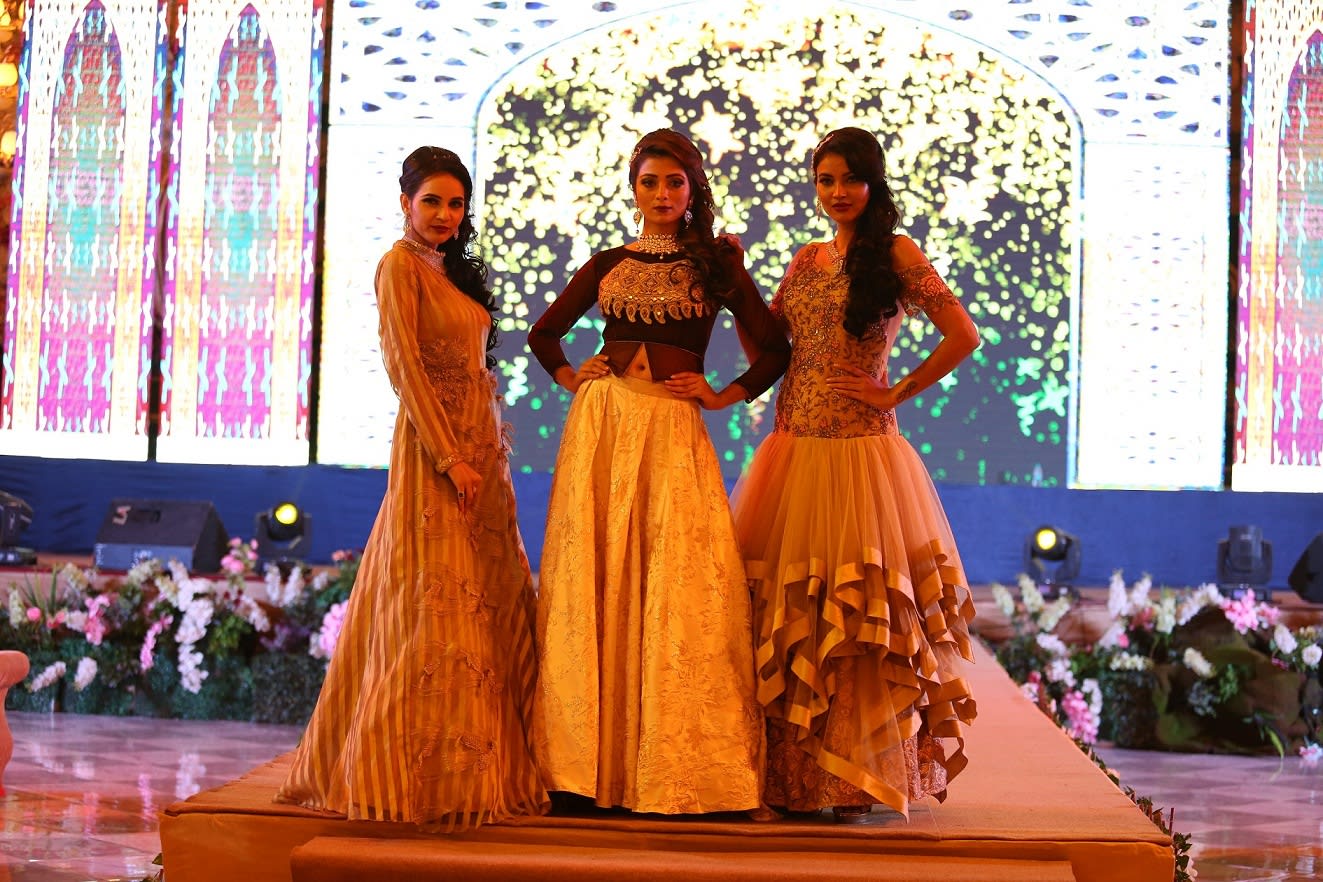 Delhi witnessed an evening as gorgeous as the celebrities and audience that graced it. The Ravishing Wedding Awards gala celebrated the achievement and eminence of the Indian wedding industry which was in full attendance at Orana Hotels & Resorts, Delhi.
Bollywood actress, the evergreen UrmilaMatondkar came on a vintage car and added glamor to the stage and the show by felicitating the winners of awards in various categories like wedding planning, catering, décor, bridal wear& groom wear designing, hair and makeup, jewelry and much more.
The event was hosted by RK Nanda and Shweta Nanda of Magic Media World and was managed by Sunny Sabharwal of Pulse Events. Anuj Bery of Murano gave support by being an associate for the show. Amit Gupta of Orana Hotels & Resorts was gracious enough to be the hospitality partner and Konica Arora dolled up the models by being the hair and makeup partner. The rock solid support of many names of the wedding fraternity was evident –Dharmendra Singh of The Wedding Frames, Rahul Makkar of Purpleberry, Suneet Jain of Armour Invites, SaurabhKatyal of Imagine Ice, Vivacity Entertainment and more.
The showstopper for the evening was literally, the stunning, Malaika Arora who, not only felicitated the winners but also walked the ramp for designer AsmaGulzar who showcased her indo-western collection title 'The Augustan Aristocracy'. Malaika dazzled in jewelry from Tirupati Jewels by Varun Mittal and took the stage with élan.
Both the actresses praised the talent and the hard work of the wedding fraternity and applauded the platform that The Ravishing Wedding Awards provided to them. Awards were given in 50 categories and won by many talented individuals like Rikant Pitti, , SumitKohli, Suneeti Soni, Manali Tanwar, AnjuLamba, KritiDS, PralayDatta, Manmeet Kaur, Shefali Agarwal, Gaurav Chauhan, RatikaVaish, YashikaSehgal, Neeti Ahuja, DushyantKathuria, TaaraMalhota, Neha Munjal, Ankita Roy and others.