Payal Sethi Unveils Festive Fresh Collection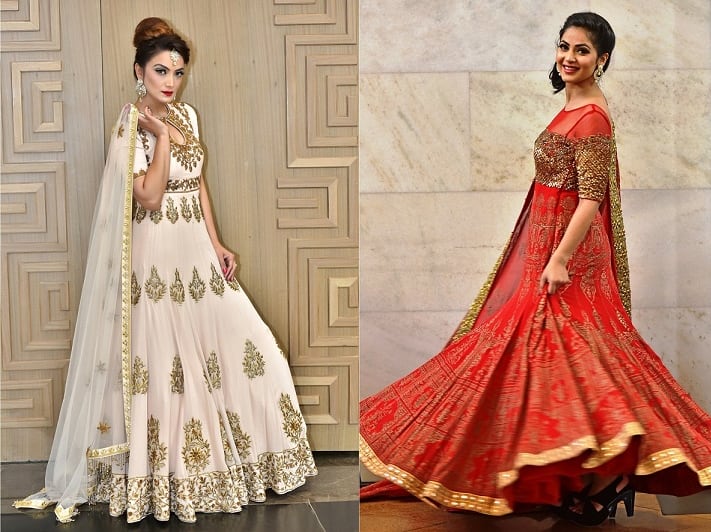 The festive collection by Designer Payal Sethi provides an exclusive brand experience – a fusion of traditional Indian aesthetics and modern designs. We welcome Indian shoppers for a very refreshing shopping experience this season, with designer Payal Sethi fresh take on the latest collection in stores now.
This festive collection is all about contemporary chic and vibrant look. These quality- driven alluring pieces are available in colors ranging from vibrant hues to earthy muted tones. The design team intricately formulates elegance and class ideal for any woman's special occasion.
The brand offers varied product categories like it gowns, Kurtis, Pallazos, Anarkali Suits, Lehenga-cholis and much more to choose from. The dresses carry lustrous Silks, Chiffons, Carmeuse, and Foulard graciously embellishes form fitting and flowing silhouettes that will turn any head. These festive collections are well known for suiting girls and women of all ages. They provide beauty and elegance along with chic affordability for women, youth and teens.
About the Designer
Payal Sethi is a blossoming fashion designer, born and brought up in Punjab. This vibrant designer believes that clothing can transform a personality. Therefore, every design that she offers demonstrates a different mood and is unique in its own way. The young generation designer understands that fashion is constantly evolving and there is an ever ending desire for fashion and so presents a vast array of new styles.
Celebrating Designs
A Fizzy surprise in Bangalore's Orion Mall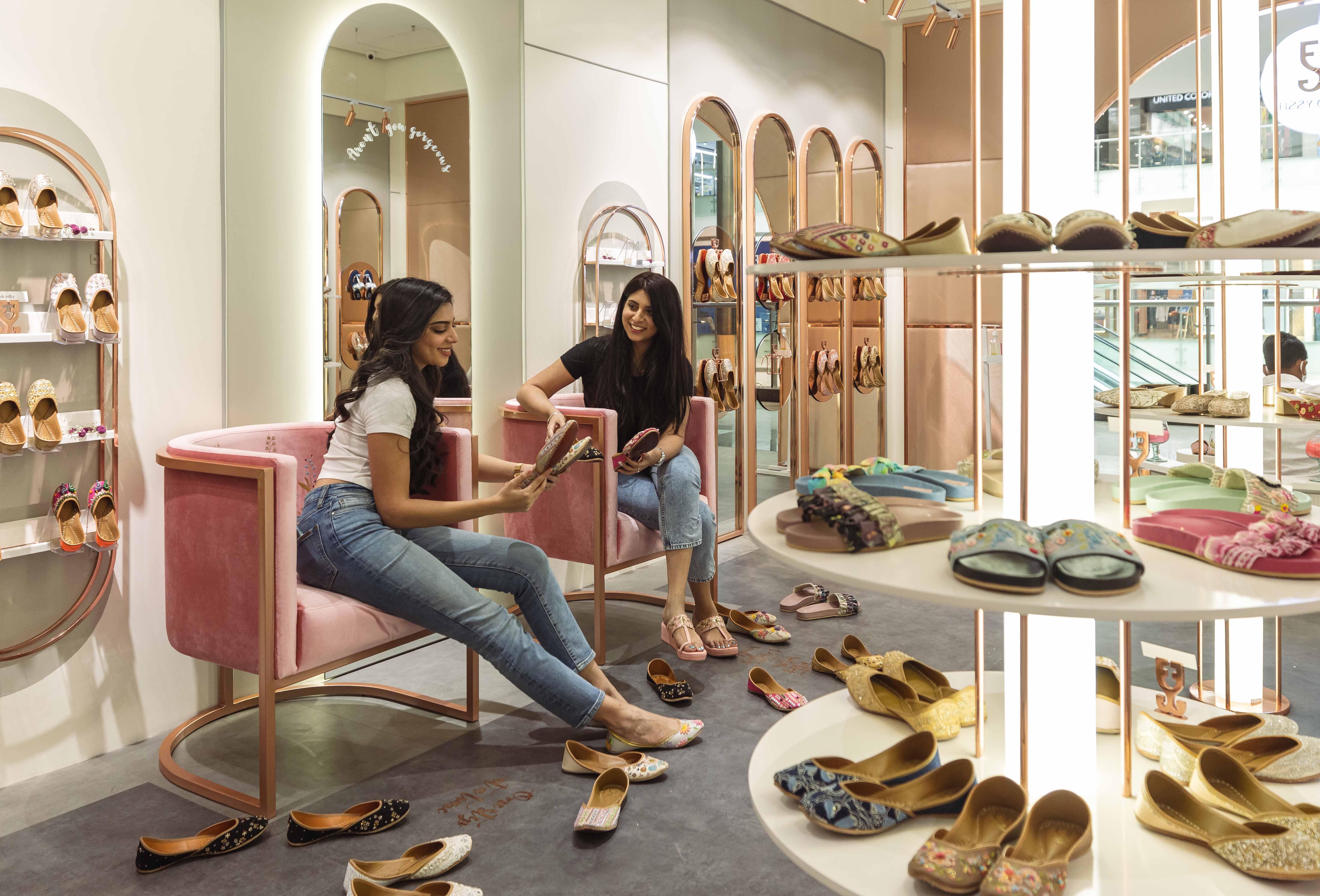 Online footwear favourite, Fizzy Goblet launches its third retail store in Bangalore's Orion Brigade Gateway Mall after its first two in as many as two years in Mumbai and Delhi.
Says Laksheeta Govil, the founder, "We have done a lot of pop-up stores in Bangalore to a great response. I have personally always enjoyed my time here- everything from the city's vibe to its weather is a dream. Opening our store here was a long-held plan and it's exciting to finally be opening our doors."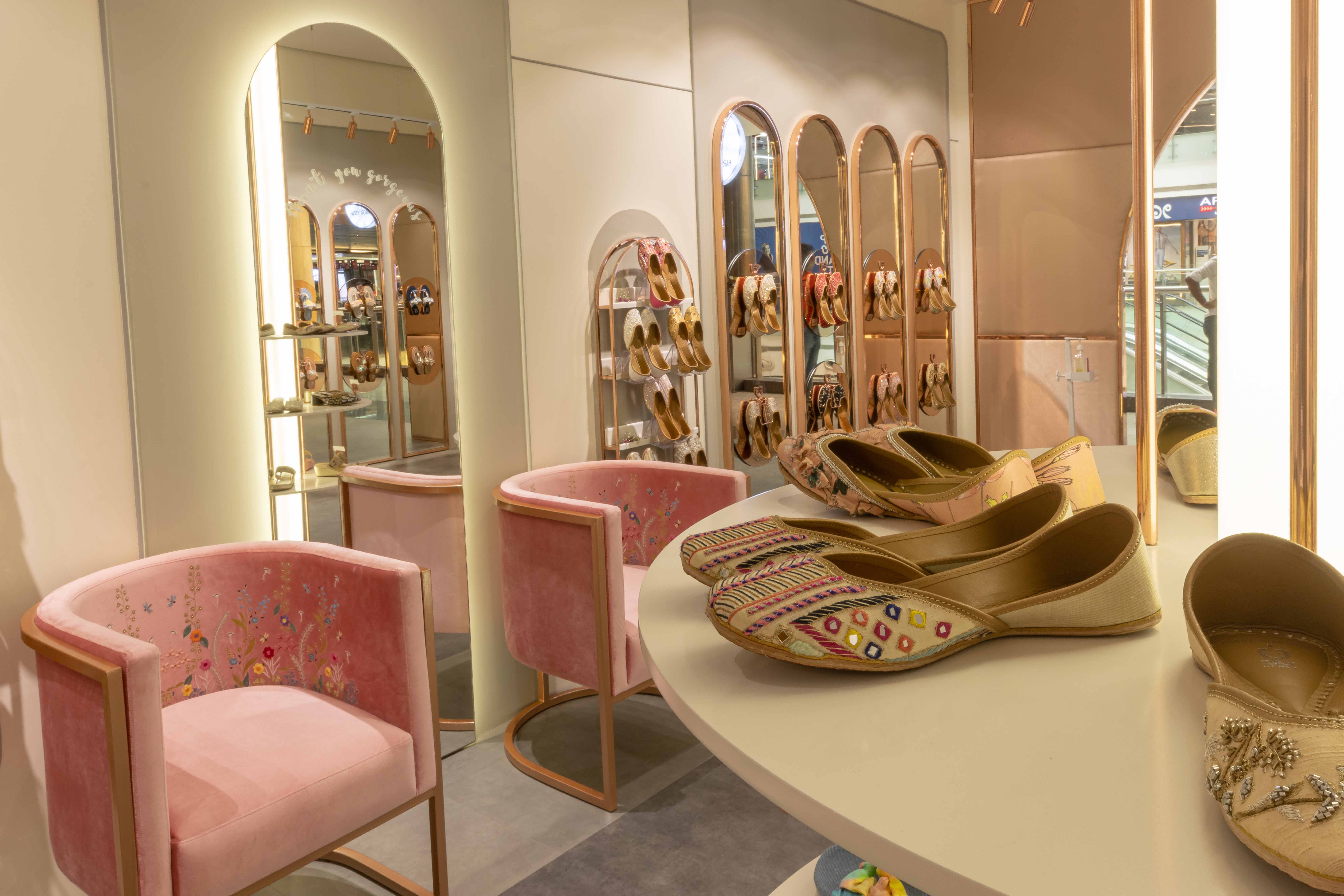 The store was designed by Office of Cognitive Design, a Bangalore based design firm whose brief was to celebrate India's artisans and Fizzy Goblet's artisan community. The brand's signature Rose Gold elements and facade are paired with an artisan corner.
A first for Fizzy Goblet, the artisan corner spotlights the master craftspeople who embroider and build these one-of-a-kind pieces. A master karigar will embroider pieces live allowing shoppers a chance to customize their pieces while observing one part of the 60 hour process that goes into making each shoe by hand.
The first 500 in-store shoppers get a special Fizzy Goblet treat! Anyone walking into the store will get a free mask and a pair of sliders free with their purchase.
Head over to the Orion Mall in Bangalore from the 15th of December to choose from Fizzy Goblet range of classic and contemporary juttis, Fizzy heels, Fizzy Kolhas, potlis and the closest envy worth collabs with Rahul Mishra, Payal Singhal, Tribe By Amrapali.