Nutritional giants for your diet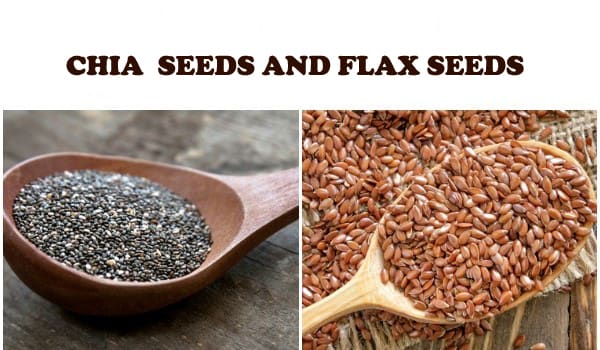 In the world of wellness, super seeds are nutritional powerhouses. Packed with essential nutrients and multiple health benefits, super seeds are nature's precious gifts to mankind. Two of these miraculous super seeds, namely Chia seeds and Flax seeds have gained celebrity status. They promise dietary edge to keep your physique healthy. These super seeds may be pint-sized but provides super-sized benefits.
Chia is an imported edible seed that comes from the desert plant Salvia hispanica, which grows in Mexico. Chia use dates back to Mayan and Aztec cultures.The word "Chia" is synonymous with "strength",  because it is one of the best energy booster and richest food source because it provides high nutritional value with a very low-calorie intake. While Flax seeds provide ample of fiber which is very important.
Vegetarians miss out on Omega-3 fatty acids since they don't eat flesh or seafood. The solution to their dietary dilemma is Chia seeds and Flaxseeds, which can balance nutrient required to their diet. You can add Chia seeds to smoothies, yogurt, cereal, salads, or muffin batter. Flax seed shells are hard, so grind them in a blender or coffee grinder first. Otherwise, the seeds can pass through your body undigested, prohibiting the absorption of the seeds' valuable omega-3 content.
Flax seed shells are hard, so grind them in a blender or coffee grinder first. Otherwise, the seeds can pass through your body undigested, prohibiting the absorption of the seeds' valuable omega-3 content.
Being rich in so many key nutrients, these super seeds can improve your health in numerous ways. Some of the top benefits of dark Chia Seeds and Flax Seeds are:
 Anti-Aging Catalyst
Chia seeds are one of the nature's richest antioxidants. Antioxidants speed up the skin's repair systems and prevent further damage. It is medically proven that dark Chia seeds burn the harmful aging radicals in the body and can prevent premature skin aging hence, keeping keep you younger.
Lowers the Risk of Heart Disease
Chia Seeds and Flax seeds help in lowering down the level of LDL cholesterol and triglycerides (bad cholesterol) in the body and increase the level of HDL (good cholesterol). Hence, help in minimizing the risk of heart diseases.
Cure Diabetes (Type 2)
Chia seeds are very helpful when it comes to diabetes. It has the ability to help the body regulate carbohydrates and the sugars they turn into. When ingested, the Chia seeds, in whatever form they were eaten, form a type of barrier inside the stomach. This barrier helps to slow the ingestion of sugar into the bloodstream. This is especially helpful for diabetic patients who are unable to process sugars properly.
 Weight Control
By adding a serving of Chia seeds and Flax seeds you can help boost your metabolism and burn belly fat as well. Studies have shown that the addition of these seeds to your diet reduces visceral adipose tissue, a "belly fat" tissue that affects the metabolism of the body and is a component of obesity.
Stronger Bones
Just one ounce of Chia seeds has 18% of the recommended daily amount of calcium. Calcium is fundamental in bone health and helps maintain bone strength and mass.
Digestive Health
Being high in dietary fiber, Chia and flax help promote bowel regularity and healthy stool. The rich fiber content in both the seeds helps people feel fuller quicker because it absorbs a considerable amount of water and immediately expands in the stomach when eaten.
Dental Health
Chia seeds are packed with calcium, phosphorus, vitamin A and zinc. It's no wonder that they are a top food for your teeth and a healthy mouth.
Fight Breast and Cervical Cancer
Chia seeds are rich in alpha lineic acid (or ALA) which is an Omega-3 fatty acid. Researchers have found that it caused cell death of the cancer cells without harming the normal healthy cells.
Prevents Hypertension
Flax seeds help in controlling the blood pressure hence lowering hypertension, stress levels of the individual. Adding flaxseed to your diet can save you from hypertension.
Prostate Cancer
Flax seeds help in killing the cancer cells causing prostate cancer in males.  A study shows that intake of Flax seeds in pre-surgery prostate cancer patients reduces the number of cancer cells.
Add the super seeds to your diet on a regular basis for its fiber content, antioxidant and anti-inflammatory quality.
Experts recommend that one must try Gorgeous Super Seeds Combo a unique dietary supplement from the house of Gorgeous Looks that offers a blend of two of these super seeds i.e. dark Chia seeds and the Flax seed. These blended super seeds can be added to smoothies, shakes, yogurt, oatmeal, cereal, casseroles, and when baking. Note: Keep ground flax seeds in an airtight container in your refrigerator.
Revitalize with Chia and Flax seeds for digestive wellness, healthy immune function, improved energy, blood sugar management, balanced hormones, mood support, and healthy weight. A newer and fitter you.
Rejuvenate with Aloe Vera's magic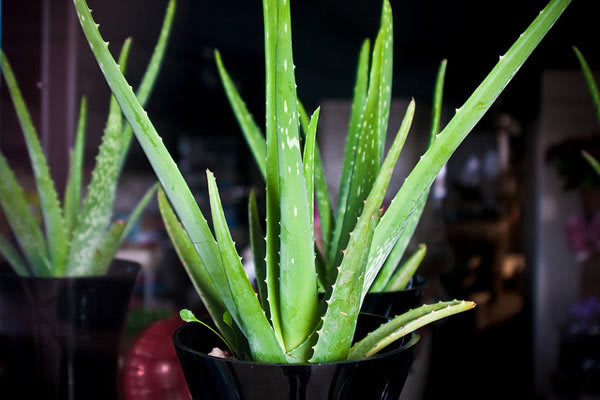 Aloe Vera needs no introduction. This incredible plant medicinal plant full of nutritional benefits has earned a permanent place in many an application from beauty creams, healthy juices, smoothies or diet supplements. It is a succulent plant and part of the lily family (Liliaceae). It has both internal and external applications thus, acting as a safe and natural healer when applied or consumed orally. Aloe Vera contains over 200 active components including vitamins, minerals, amino acids, enzymes, polysaccharide, and fatty acids. No wonder that it is beneficial in all applications.
Benefits of Aloe Vera for skin
Aloe Vera is one of the primary compounds used in the cosmetic industry. Aloe Vera soap and gel are good for the skin and nourish your skin from within, giving your skin a healthy glow. It is packed with several nutrients like glycerin, sodium palmate, sodium carbonate, sodium palm kemelate, sorbitol, etc.
Prevents early signs of aging: Wrinkles and fine lines appear as you age. Aloe Vera helps in preventing these early signs of aging. As your skin ages, it tends to get drier and loses its elasticity. This makes it more susceptible to wrinkles and fine lines. Aloe moisturizes the skin, and it also helps remove dead cells. In fact, research has proven that Aloe Vera improves the elasticity of skin and makes it smoother and suppler.  You can use it as a moisturizer to hydrate it without making it greasy.
Reduces stretch marks: With the passing of age, skin expands and contracts during pregnancy or due to rapid weight gain. The elasticity of the skin gets damaged, which results in ugly stretch marks. These marks can be healed with the regular use of Aloe Vera.
Heals acne:  Aloe Vera has antibacterial and anti-inflammatory properties because of the presence of gibberellins and auxins. This helps reduce your acne. It also contains polysaccharides that stimulate the growth of new cells. This speeds up the healing process for acne and prevents scarring.
Cures sun burnt skin: Because of its anti-inflammatory properties, it can be applied directly on the sunburnt area. It acts on the epithelial skin layer and provides a protective layer to the skin for retaining moisture. This aids in faster healing.
Heals External Wounds And Insect Bites:  Due to its medicinal properties it is great to treat wounds, bug bites or insect bites. Aloe acts to help relieve the pain of wounds and provides relieves from itching. Aloe Vera is an astringent which causes the contraction of body tissues, basically used to reduce bleeding from minor injuries.
Benefits of Aloe Vera for Health
You can detoxify the body and reduce inflammation with Aloe Vera juice.  One of the causes of inflammation is oxidative damage, which is caused due to the free radicals in your body that damage your cells. Aloe Vera is rich in antioxidants. These antioxidants bind with the free radicals and help manage the inflammation.
Aloe vera juice treats gastroesophageal reflux disease (GERD). GERD causes symptoms such as heartburn, chest pain, and trouble with swallowing, and aloe juice is an effective cure. Drink it early in the morning on an empty stomach improves digestion and cures stomach troubles. Aloe Vera has anti-inflammatory properties which soothe the stomach lining and the oesophagus. It also helps fight against pathogens that cause gastrointestinal problems, including bloating and discomfort.
Helps in treating piles. Its anti-inflammatory properties diminish inflammations inside and out and help in alleviating bowel irregularities and intestinal problems. It makes stool soft and easy to pass. Anthraquinones, one of Aloe Vera's key ingredients, help in stimulating contractions on the walls of the digestive tract.
Benefits of Aloe Vera For Hair
Aloe Vera has a chemical similar to that of keratin that rejuvenates the hair with its nutrients, giving hairs more elasticity and preventing breakage. Application of Aloe Vera powder can help promote hair growth. It can work wonders for dandruff and itchy scalp. Aloe helps in maintaining the pH balance of your hair.
As it is moisturizing in nature, it strengthens and promotes healthier hair.
Rejuvenate your entire system with Aloe Vera.