'Now Capital' partnered with 'Randeep Hooda' and announced "The Now Capital Polo Cup"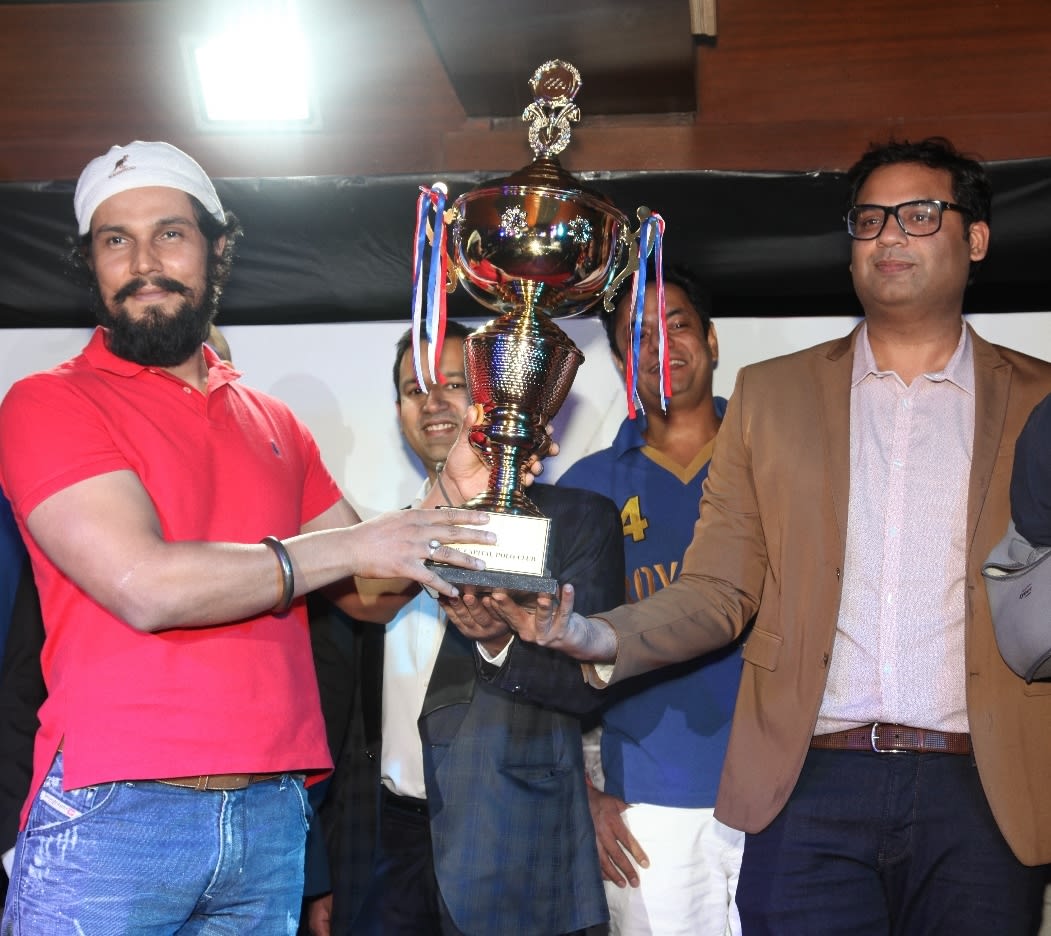 "The Now Capital Polo Cup", a polo tournament was announced by Sahil Baweja, Ankit Gupta & Vikrant Singh Mathur, Founders, Now Capital. This will be hosted at Gurgaon Polo and Equestrian Club, founded by actor Randeep Hooda. The announcement was followed by the unveiling of the tournament's trophy.
Now Capital has conceptualized the tournament and Randeep Hooda will be hosting the same at Gurgaon Polo and Equestrian Club. The date of the tournament will be announced in subsequent weeks.  In December, Now Capital will be launching a Polo inspired Bar & Restaurant on Golf Course Road in Gurgaon.
Led by Sarabjeet Anand, Promon.in, – a start up in local commerce has co-curated the event with Now Capital and is the promotions partner for the tournament.
The event was attended by RandeepHooda, Sahil Baweja, Ankit Gupta & Vikrant Singh Mathur, Founders, Now Capital; Sarabjeet  Anand, Founder, Promon; Col. TarunSirohi with wife Meenakshi Sirohi; Cricketer Chetnya Nanda with wife Kanika Nanda; Ajay Sharma and Sunita Sharma and eminent Polo.
Sahil Baweja, Ankit Gupta and Vikrant Mathur, Now Capital said, "We are extremely excited to host the first 'Now Capital Polo Cup' in partnership with the GPEC and its founders Randeep Hooda and Tarun Sirohi. Polo is finally making its debut in Gurgaon and is fast becoming the sport of choice for young urban professionals and entrepreneurs globally. With the introduction of this Tournament in Gurgaon, there exists a huge opportunity for investors to invest at the early stage of this tournament and enjoy attractive returns on this strategic investment. Associated with prestige, success and excellence, it is a sporting property that is ideally placed to provide a marketing platform for a sponsor to integrate their brand into an environment that is often difficult to access. It's an opportunity to reach the targeted demographic in a niche environment.
We at Now Capital will ensure that world class polo reaches all sections of society  via tier 1 media and people from all walks of life across the country- thus creating a broader fan base. Encouraging the fans of the future is as important as looking after our existing support. We present to you the most entertaining and exciting polo tournament in Gurgaon."
Now Capital is a New Delhi-based firm, which provides a unique combination of capital, strategy & operational consulting. The firm follows an 'Invest and Build' philosophy and seeks to invest in F&B, Technology & Media and real estate sectors.
Through its F&B division-Now Foods, the company has equity positions in Carl's Jr. India, IHOP India, Boombox Café and franchises of Keventers. Upcoming projects in 2016 include a 20,000 sq ft. Food Court on National Highway 1 (India), a Live Music & Dining Restaurant branding partnership with a renowned Indian musician and a modern Indian cuisine restaurant with a celebrity chef.
Through its Tech & Media division, Now Media, The firm has investments in BQLUB (a  loyalty & rewards startup with over 1 lakh members), Toko Innovation Studios (a media start-up with India Angel Network and Rajasthan Angel Investor Network as Co-Investors) and Promon.in (An Online deals and marketing platform backed by Jaarvis Accelerator).
Now Capital has enabled and structured real estate transactions of over $40 Million and works closely with leading real estate developers in Delhi.
A Fizzy surprise in Bangalore's Orion Mall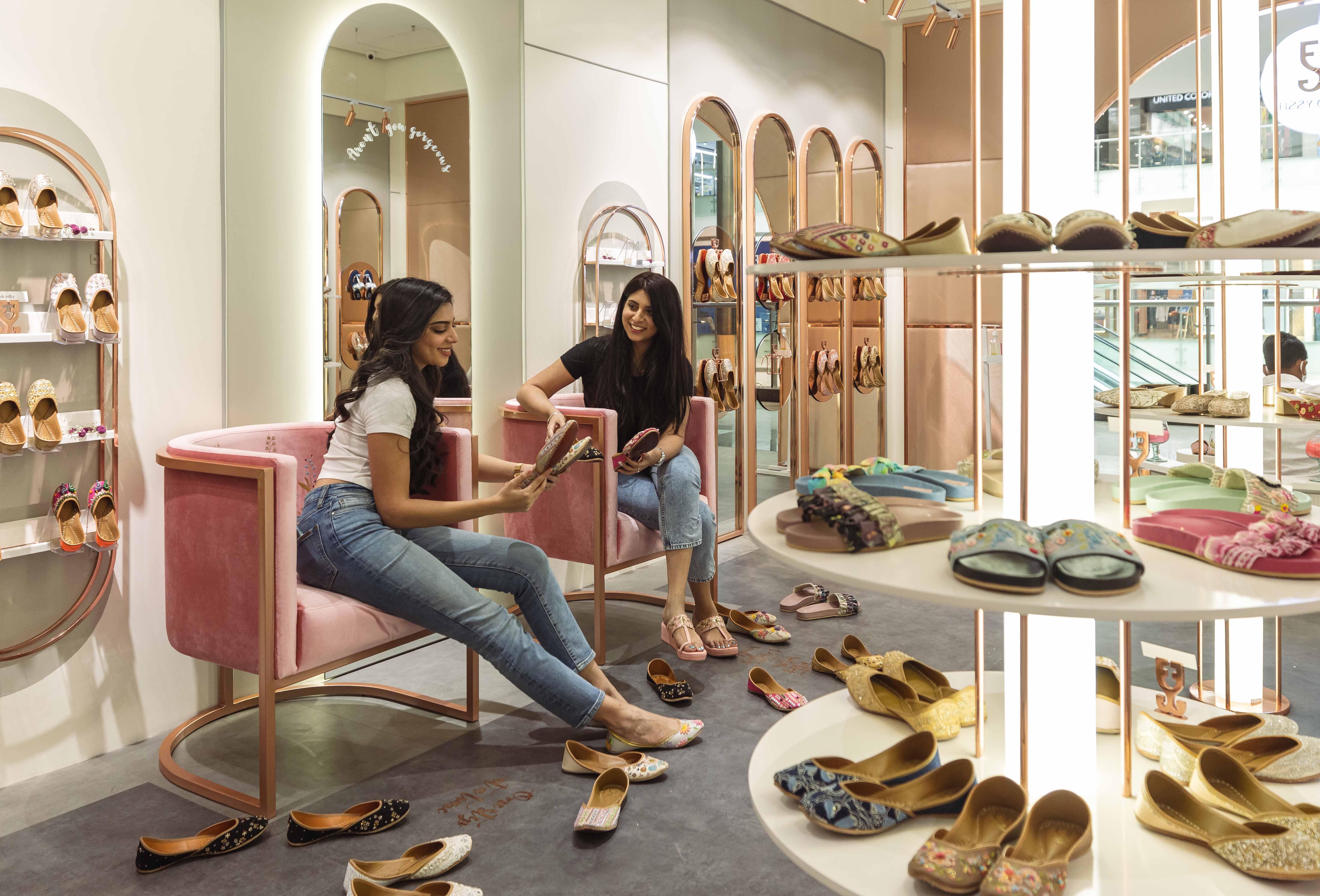 Online footwear favourite, Fizzy Goblet launches its third retail store in Bangalore's Orion Brigade Gateway Mall after its first two in as many as two years in Mumbai and Delhi.
Says Laksheeta Govil, the founder, "We have done a lot of pop-up stores in Bangalore to a great response. I have personally always enjoyed my time here- everything from the city's vibe to its weather is a dream. Opening our store here was a long-held plan and it's exciting to finally be opening our doors."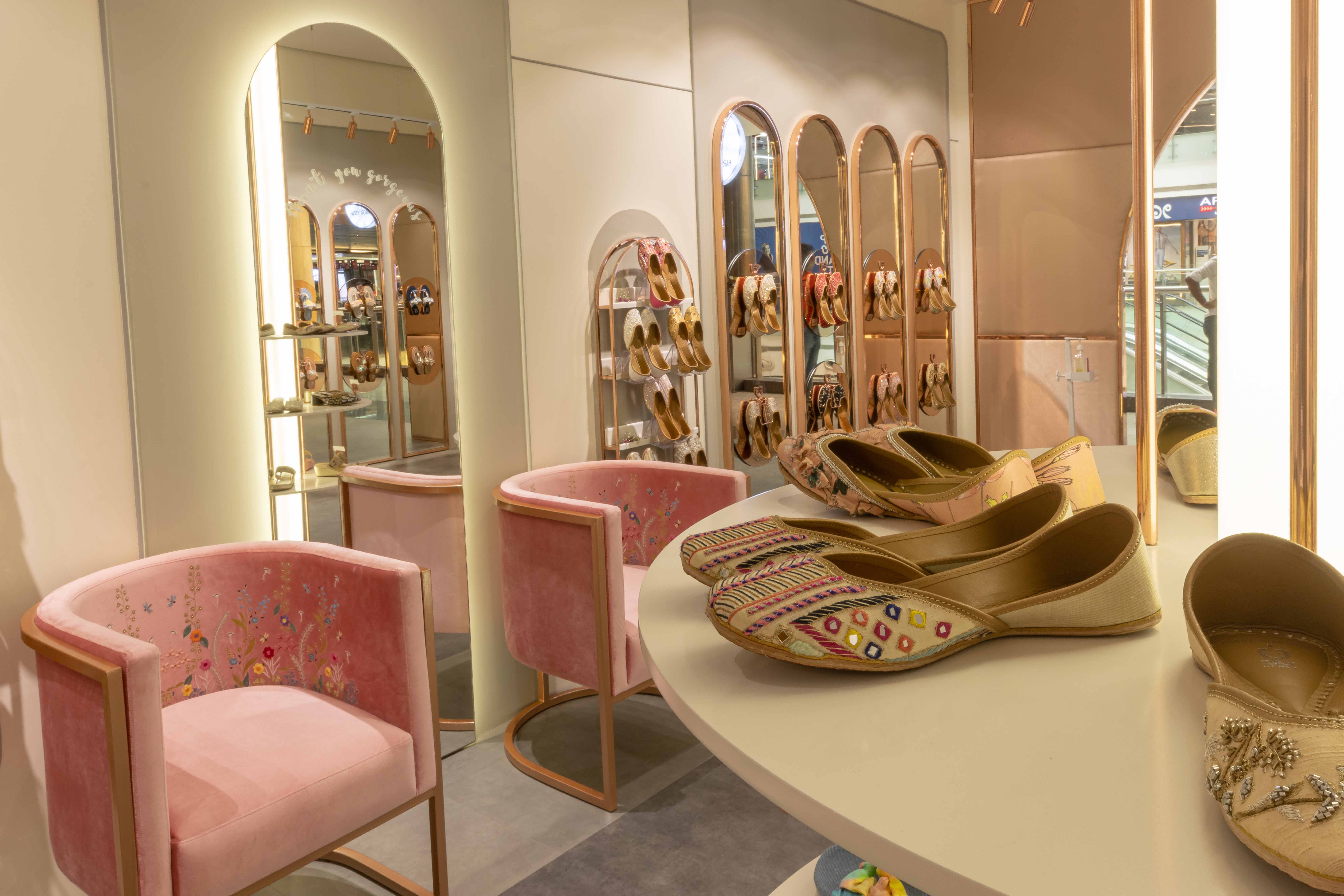 The store was designed by Office of Cognitive Design, a Bangalore based design firm whose brief was to celebrate India's artisans and Fizzy Goblet's artisan community. The brand's signature Rose Gold elements and facade are paired with an artisan corner.
A first for Fizzy Goblet, the artisan corner spotlights the master craftspeople who embroider and build these one-of-a-kind pieces. A master karigar will embroider pieces live allowing shoppers a chance to customize their pieces while observing one part of the 60 hour process that goes into making each shoe by hand.
The first 500 in-store shoppers get a special Fizzy Goblet treat! Anyone walking into the store will get a free mask and a pair of sliders free with their purchase.
Head over to the Orion Mall in Bangalore from the 15th of December to choose from Fizzy Goblet range of classic and contemporary juttis, Fizzy heels, Fizzy Kolhas, potlis and the closest envy worth collabs with Rahul Mishra, Payal Singhal, Tribe By Amrapali.