Nostalgic treat: 10 Popular T.V serials among 90's Generation

90's was an era that dated back to the real fun and frolic when children happily enjoyed every bit of their childhood in the actual sense. From the innumerable outdoor games like pitthu, kho-kho, ice –water to the indoor games like atlas, name, place, animal, thing, to the chit games and the best television shows, everything glued the lucky generation to grow up spending a wonderful and memorable childhood.
To brush up your childhood memories, more interestingly here is a list of top 10 memorable Indian TV shows and serials that every child would have fondly enjoyed during the prime time and would still want them back on T.V, even now.
1.Shaktimaan– The show that use to air on Doordarshan, was definitely one of the favourites amongst the kids of the 90's generation as 'Shaktimaan', won the heart of all the kids by becoming the first ever Indian superhero. Kids loved Shaktimaan, the role played by Mukesh Khanna, both as Pandit Gangadhar Vidyadhar Mayadhar Omkarnath Shastri and as their beloved Shaktimaan too. As the crusader of anti-corruption; every kid sat through the entire episode to learn the ''message'' that was delivered at the end of each episode. The character was so well played by Mukesh Khanna, that it had such a great impact on so many kids, that they actually bought the same costume to shine in the school fancy dress competitions as well.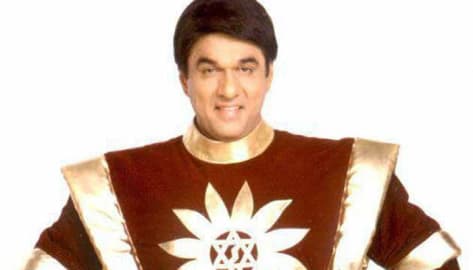 2.Hum Paanch –The hilarious serial 'Hum Paanch' was one of the funniest sitcoms that cooked up a perfect recipe for comedy, produced by Ekta Kapoor on Zee T.V that probably any child would hardly skip. The show featuring a nagging wife, played by Priya Tendulkar then, five dysfunctional daughters namely Meenakshi, Radhika (Vidya Balan),  Sweety, Kajal, and Chhoti  who were unique in their own ways of seeing life, a talking portrait of the dead, first wife played by Shoma Anand, and amid all of them the middle class  husband Anand Mathur (Ashok Saraf) who was portrayed to find it really hard to survive  among the female-dominated house was, the best plot that evoked endless laughter and joy moments among the 90's generation.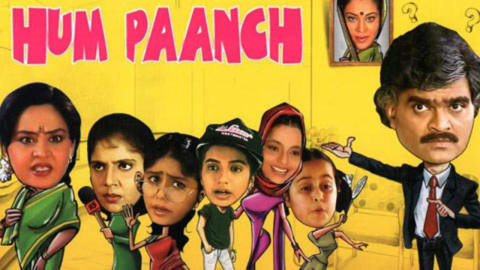 3.Hip Hip Hurray– 'Hip Hip Hurray' was one show that involved all most all teenagers in watching the show and relate to, during the 90's era. The show had a storyline based on the life of 12 standard student. It gave a peep about the senior secondary school life, the problems, interactions, failures and successes with which every teenager passes by. Though the show ran for a short duration from 1998 to 2000 but served a great platform for many actors to debut like Shweta Salve, Shabbir Ahluwalia, Vinay Pathak, Purab Kohli, Peeya Ray Chowdhary and Suchitra Krishnamoorthy.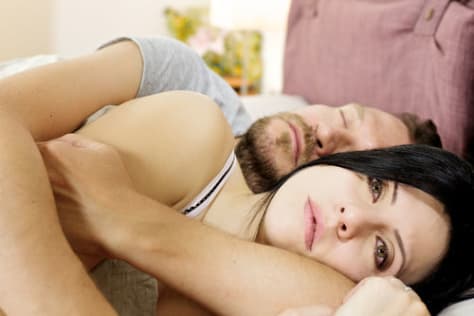 4.Just Mohabbat – While the American kids enjoyed watching 'The Wonder Years', so the lucky enough 90's generation of Indian kids had fun watching the show  'Just Mohabbat' that use to air on Sony TV. This interesting show revolved around the life of a kid Jai (played by Harsh Lunia and then by Vatsal Seth) who stayed in the hostel and focused on his relationship with his friends, family and even one of his imaginary friend Gautam. The show chronicled Jai's life as a child and then took a leap to his teenage life to hold on the young viewer's endless interest to get glued to this TV show.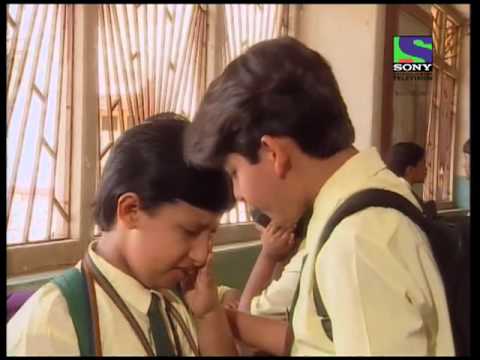 5.Shriman Shrimati –The most popular sitcom 'Shriman Shrimati' was one such show that kids of the 90's generation enjoyed watching with their entire family. Due to the good storylines and excellent comic performances from all the lead actors the show involved everyone to laugh non-stoply. While the show aired on Doordarshan, it had a plot revolving around veiled suggestion at wife-swapping at worst, as the male members Jatin Kanakia and Rakesh Bedi had an infatuation for each other's wives, the roles played by Reema Lagoo and Archana Puran Singh.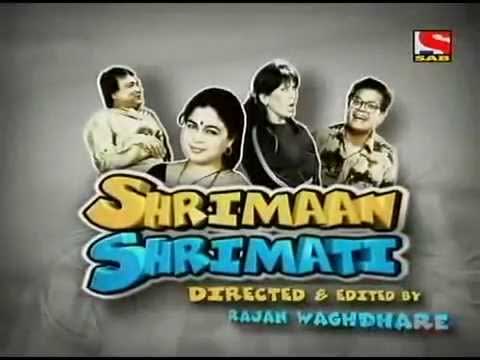 6.Byomkesh Bakshi –While the present generation reads the novel Sherlock Holmes, the 90s kids grew up watching the staple diet of tales of Byomkesh Bakshi's detective skills on Doordarshan. This interest evoking Bengali detective, Byomkesh, inspired by the text of Sherlock Holmes attempted solving mysteries with logic and his remarkable analytical skills. Watching this intelligent detective from Kolkata solving a lot of many mysteries that were left unsolved even by the police was a sheer pleasure and delight for all the curious kids of the 90's era.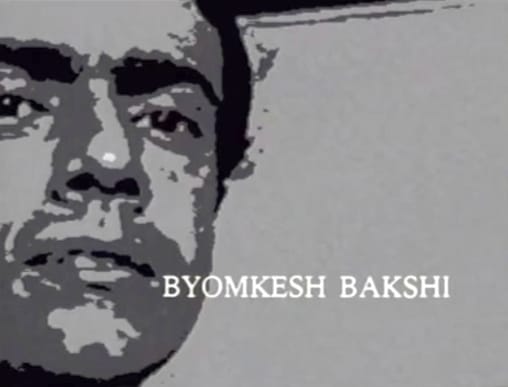 7.Captain Vyom – This sci-fi series was completely irresistible to be missed by even one episode by the kids, as this show 'Captain Vyom' took science fiction to a new level altogether, casting the best-looking stars of that time like Milind Soman, Nethra Raghuraman, Dino Morea, Madhu Sapre, and Rahul Bose. Undoubtedly, this show was the most favorite among many youngsters of the 90s generation.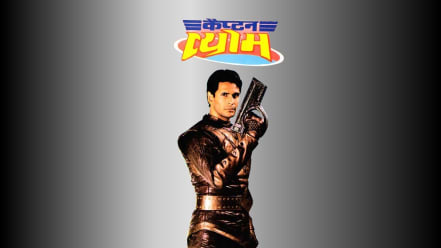 8.Dekh Bhai Dekh – 'Dekh Bhai Dekh' was one of the longest running comedy shows of the 90s that probably needed no introduction. A perfect mix of everything like emotions, comedy, family, drama; because of its great script got this serial totally loved by all. With the best possible cast and apt comic timing, this show involved not just kids but too won everyone's heart.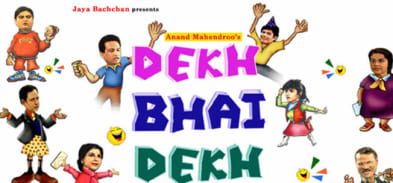 9.Boogie Woogie– Sony TV's most popular and first ever dance based reality show inspired kid's of the 90's generation to polish their dancing skills and get fame by performing on such a big platform. With Javed Jaffrey, Ravi Behl and later Naved Jaffrey, 'Boogie Boogie' was the best reality based dance show that was liked by almost each and every child.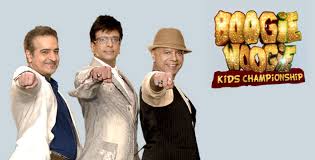 10.Alif Laila–  The Doordarshan's Alif Laila show too was a viewer's delight, as this TV series covered a slew of fables from Aladdin to Ali Baba to Sindabad-The Sailor, where the kids of 90's era were left craving for more episodes with each passing episode. Based on the stories of 'One thousand and one night', this serial was children's favorite because of its interesting content.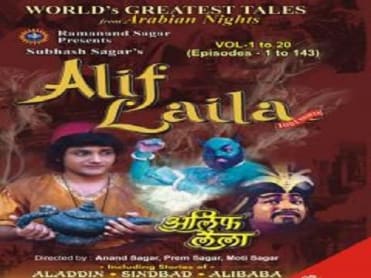 Admit it, you still remember these wonderful T.V shows and deep at heart wish them back again to be aired on television.
Yesha Rughani from Hero Gayab Mode On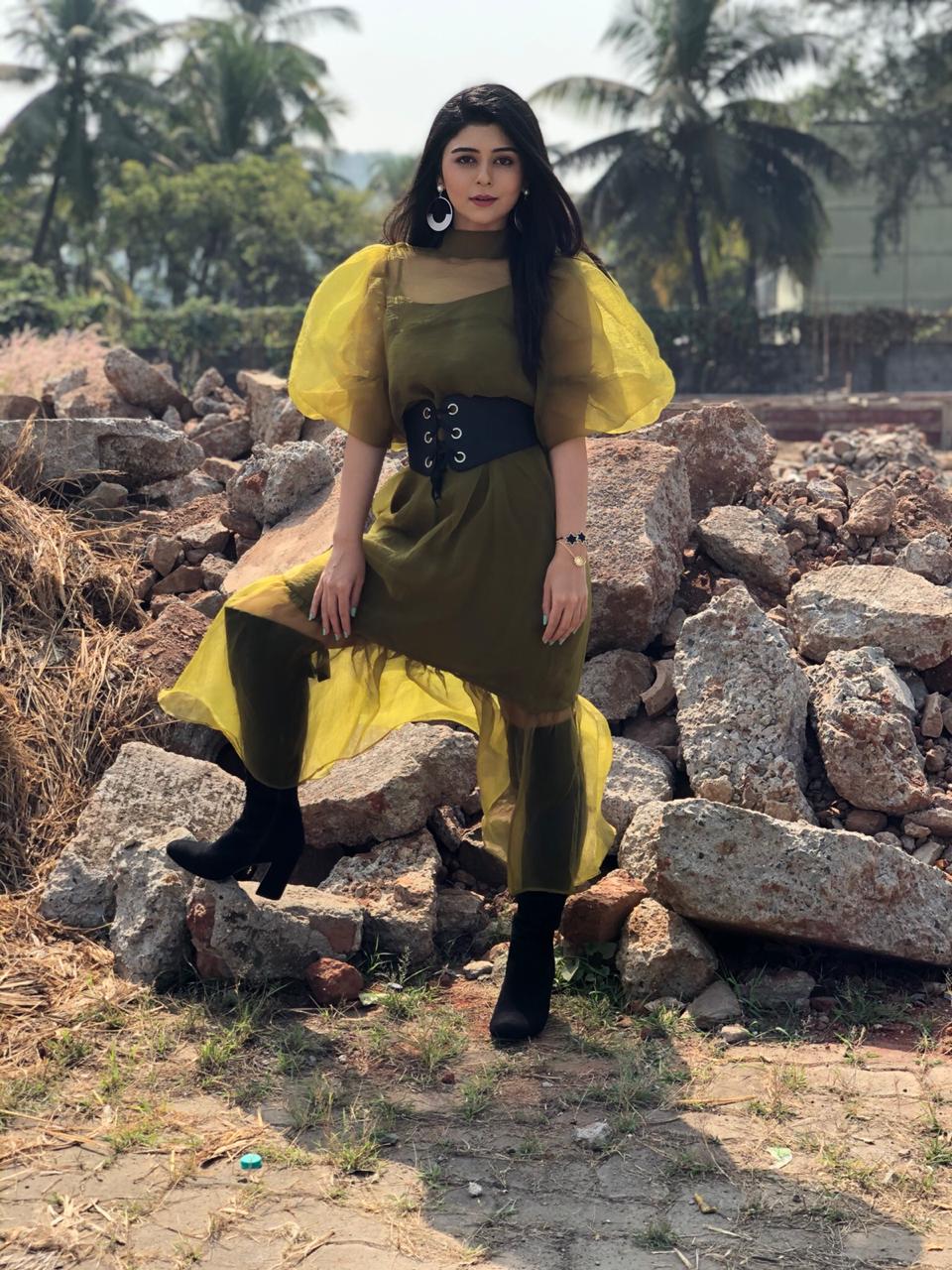 Working during a pandemic is no easy feat, but actor Yesha Rughani, who was last seen in Muskaan, says that all precautions are being taken on the sets of her brand her show Hero Gayab Mode On. Talking about it, she says, "I think new normal has become a lifestyle now. Whether I am going for work or something else, I have to follow precautions. Obviously, you are scared. But on the set, we take many precautions, medical people are there, they check us every day. The makeup and hair stylists are wearing their kits. So, I think overall it's a secure working environment. I hope everybody stays well and fit."
The actor is back on the sets after almost a year and is loving it. "We wrapped up Muskaan's shoot in December last year and this show is launching December. We have started shooting from November so I think almost a year. It just feels too good to be back and I think I have been missing being onscreen. I missed shooting and I am loving the feeling of getting on the makeup chair, the entire routine, listening to action, cut, roll each and every minute detail of shoot life. It's fabulous to be back," she says.
In fact, she's got a lot of appreciation for her look too. "I rejuvenated myself during this break. I got into this healing thing where I was on a strict detox and my skin healed, my hair, my body healed. I was in my comfort zone and used to wake up on time and follow a proper routine, even though there was a lockdown. I had ample time in the lockdown to take care of myself. I am fresh as a flower now and all set to rock again. For the new look, I am getting really good reviews because people are seeing me like this onscreen for the very first time. My first two roles were very different. So, seeing me in a totally different avatar with short hair is exciting. I have really lost weight, there is a different kind of look and feel to the role. I am getting a very good reaction and I am loving it," she says.
Meanwhile, Yesha started a balloon business too during the lockdown and plans on balancing both her acting and business venture. "Lockdown has, of course, changed our lives in many ways from being able to value things to be grateful to life, self-healing and taking care of yourself, self-discipline. I ventured into a new business. I love to be very busy so I think it wouldn't be a problem to manage both the things. I have my sister also who is taking care of this business, apart from me. I think it works for us. I also carry my laptop and everything to shoot so that if I get some time, I make some designs and send them across. I think it's going to be fun to manage both," she says.