This festive season, Tamanna Punjabi Kapoor recreates magic for brides through her signature floral embroidery, immaculate finishing and rustic grandeur. A rendition of modern meets tradition, this collection showcases the richness of Indian textiles while reviving vintage vibes.
Muted pastels glorify contemporary and floral motifs to create old world charm illustrated into demure silhouettes. Perfect for destination weddings, these versatile and handcrafted pieces make a statement wherever they are adorned.
Rasika Dugal spotted wearing Vedika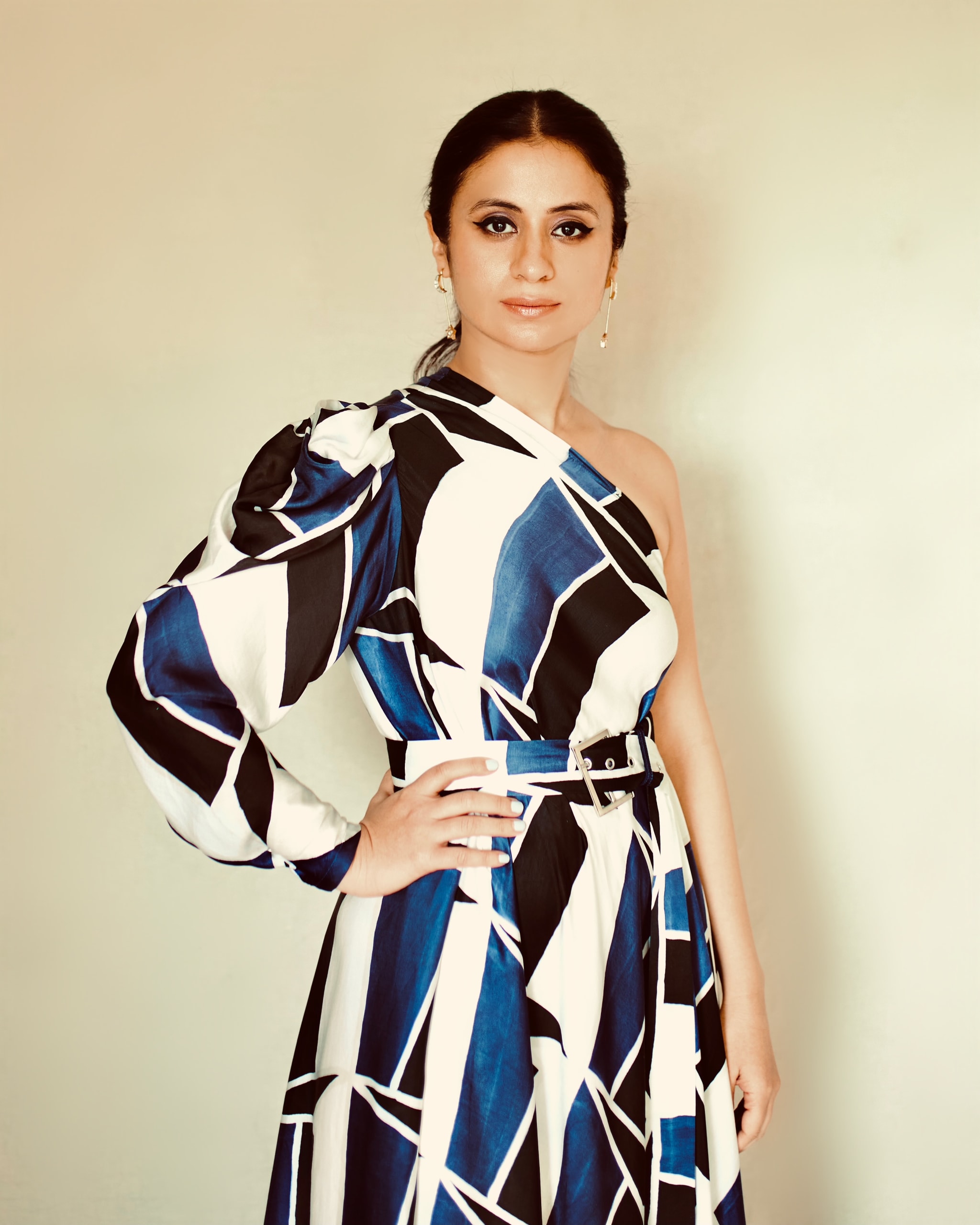 Rasika Dugal spotted wearing Vedika M's Hand brush painted one shoulder draped dress in deep blue, black & white with a belt for promotions.