Nicole Gonsalves :Chef & Product Development Head, PICO (Nilgai Foods)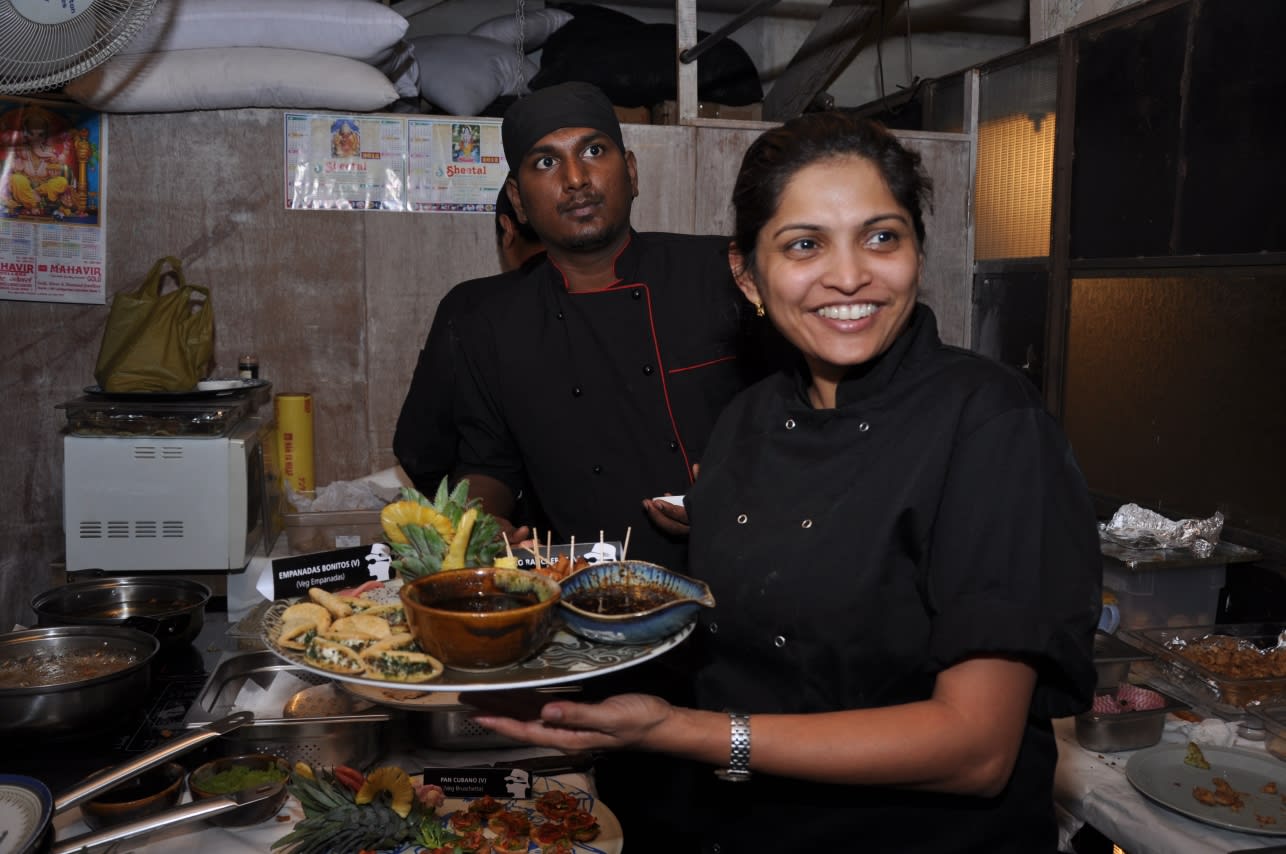 What does it take to become the only woman R&D heading an FMCG company in India? Decades of passion for food, constant travel across India and the world seeking inspiration for flavors and at the end of it, being a protégé of none other than Gordon Ramsay himself. Nicole Gonsalves brings her wealth of experience as Chef & Product Development Head of Nilgai Foods, the only hot sauce brand in India, PICO.
Nicole did her BA in Sociology and a Diploma in Hotel Management in India. She then completed her specialization in French Cuisine from Le Cordon Bleu, London. She has designed and developed every single product at PICO and has been with the brand since its inception in 2011.
Nicole did her BA in Sociology followed by a Diploma in Hotel Management and then her specialization in French cuisine from Le Cordon Bleu, London. Her first job was in 1997 as a Chef Management Trainee at Ambassador Hotel, Mumbai where she was the only woman accepted into the program. During her time there, she got to work in every department in the hotel, from housekeeping to front office and obviously the kitchen. This experience enriched her understanding of the nuances within the hospitality sector immensely and has only added to her 16 years, and growing, a stint in the industry.
Her greatest inspiration that led to her choosing the hospitality industry has been her mother. An avid cook herself she has laid the foundation for the zest which Nicole works with today. Being an integral cog of a young start-up with one of the few FMCG companies with a noted Chef in the kitchen Nicole has brought a lot to the table. She draws inspiration from her experiences in some of the best kitchens in the world to ensure that every product in PICO's basket uses real ingredients, without artificial preservatives, colors or flavors. She goes straight to the source for her ingredients, traveling herself to places like Nagaland to find vendors for the infamous Bhut Jolokia chili.
Aside from cooking, traveling is something else Nicole is extremely passionate about. She has traveled across the globe to U.K., U.S, France, England, Italy, Malta, Thailand, Spain, UAE, Portugal, Germany, Netherlands, Denmark, Hungary (to name a few)and has also covered India extensively, seeking inspiration wherever she goes. She is also an ardent music lover, loves watching sports with her husband and son and indulges when trying out new cuisines and all sorts of dishes from various continents. She unwinds by watching comedy shows and says being a lawyer would have been her alternate career choice.
On her experience with Gordon Ramsay – "My time with Gordon Ramsay was the most trying and rewarding in my entire career. We routinely worked 18 hour days, and I survived on 15 cups of coffee a day. The expectation of perfection on every plate was endless. Add to that Ramsay's infamous temper and the fact that I was just one of three women in the entire kitchen workforce, and the only one in the hot kitchen. During one of the more difficult shifts, Gordon Ramsay's protégé and Head Chef at our restaurant Savoy Grill, Josh Emett, came to me and said that I had bigger guts than all the men in the kitchen. I held that statement close to me during all my years in the kitchen."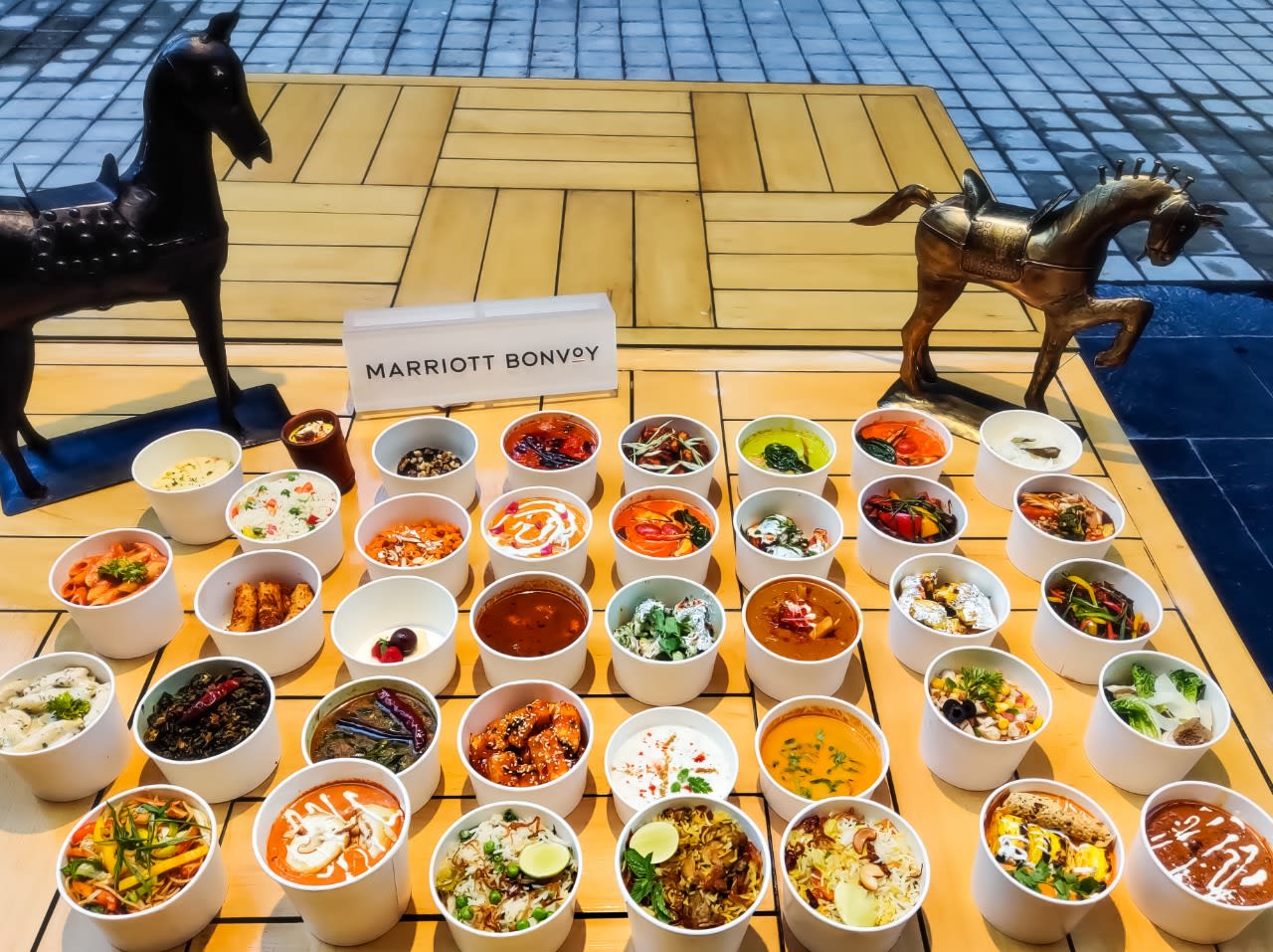 If you have been missing out on some of your favourite dishes amidst these unprecedented times, worry no more Marriott on Wheels is here! This one of a kind offering brings to you all your favourite restaurants' food at your doorstep. Indulge in flavourful culinary delights in the comfort of your home.
You can surprise your family or end a tiring workday with some scrumptious food by ordering some mouth-watering food from Renaissance Bengaluru Race Course Hotel and pamper yourself anytime, any day of the week. You can also break your fast to our bouquet of flavours delivered at your doorstep with Mehfil. Try your hands on dishes like roasted chicken, dal makhani, India combo boxes, pasta, pizzas, burani gosht and end your meal with some lip-smacking desserts like gajar ka halwa, cheese cake, phirni and so much more!
Delicious food comes home on Marriott on Wheels!
Renaissance Bengaluru Race Course Hotel
Place order with Swiggy and/or Zomato