Muskaan Mihani is back On screen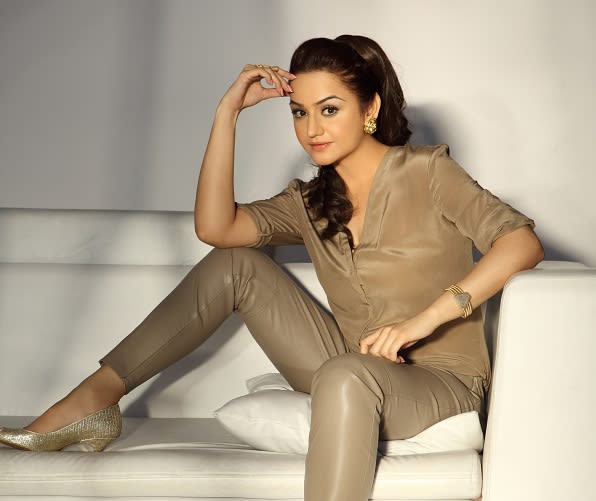 Muskaan Mihani, a successful actress associated with Hindi television entertainment and popular for her roles in the serials like Dill Mill Gayye and Jugni Chali Jalandhar is back on the screen post her marriage and motherhood. The pretty and vivacious actress is currently playing the role of Mohabbat in the newly launched show, Dil Deke Dekho by Manish R. Goswami on Sab .
When talked to Muskaan, she told in an interview that she's really excited for her role as Mohabbat who is a very talkative and bubbly Cupid in the serial. She further added that she couldn't commit to a project for 30 days because her baby girl is yet very small, and needs to be looked after by her. But since the production house was only looking at 15 days, so she agreed to the role with a comeback from her last show that was Ring Wrong Ring including a couple of episodes of Fear Files in between this tenure.
Further describing her role and experience with the team the actress told that her character of being a Cupid has made her looks to be very simple because she is a Cupid (invisible) and not a human being.  While the channel, as well as the production house, had jointly worked on her role, in a lot of detail. She added, that playing a role of a fantasy character is not at all easy. But definitely, the creative heads have helped her understand her role better and she is now really looking forward to the audience's response towards her role.
Muskaan Mihani, who's married to a Mumbai-based businessman Tushal Sobhani in the year 2013, said that she has known Manish Goswami the producer of the show for the last ten years, but is working with him for the first time. She also said that working with Siddhant Cinevision is very good and very cool as his team members are really friendly and supportive.
Well, we hope that audiences would love and appreciate Muskaan with this role, of Mohabbat in the serial.