"MOONLIIT FEST 2017" brought an al-fresco experience!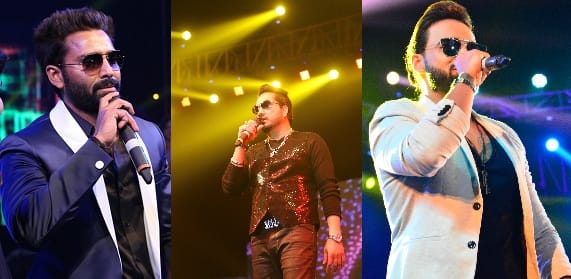 "MOONLIIT Fest 2017", an outstanding mélange of a music, food and fashion was a roaring success and the city dwellers loved its offerings from all across the town. It had everything from roof raising musical performances by Mika Singh, Nucleya, Indeep Bakshi, Rannvijay Singh, Rooh – The Fusion Project, DJ Ijay, DJ Gouri; to it's carefully curated list of culinary offerings such as The Jugaad Cafe, Cafe 27, and Chatterbox; from fashion shows and designers' pop-up market to engaging fun-filled contests.
Sarabjeet Anand, Director MOONLIIT Fest said "As we had envisioned the Moonliit festival was a great day out for friends and families. With tons of culinary delights and fashion extravaganza to explore along with the enthralling live performances by renowned artists such as Nucleya and Mika we can be sure to say that it was what our guests wanted and more. This being the first Moonliit festival we encouraged feedback to allow us to grow and to make it an annual festival".
The fest covered out-goers holy trinity – fashion; food and music; it also promoted the city's bustling nightlife and had some of the best cocktails to offer from some of the leading bars in Delhi like Raasta, Molecule and OTB . The bars curate special menus and limited-edition LIITs for the MOONLIIT Festival, while also offered their classic cocktails and food.
With the weather being just perfect, Jawarhar Lal Nehru Stadium made for the perfect setting, with its open laws, MOONLIIT brought an all-fresco experience like never before. With the best bars, restaurants and music, MOONLIIT was a multi-dimensional experience for those who wanted to spend a lively weekend and soak in the fun vibe of the festival. There was also a carefully curate bazaar to cater to the shopping desires of the attendees – from accessories brands like MV Jewels, A touch of zari, Whimsical Wheel, Amodini Creations.
The organisers took special care to cater to a wide audience and made the most of the soon to end sunny winter weekend.
Yesha Rughani from Hero Gayab Mode On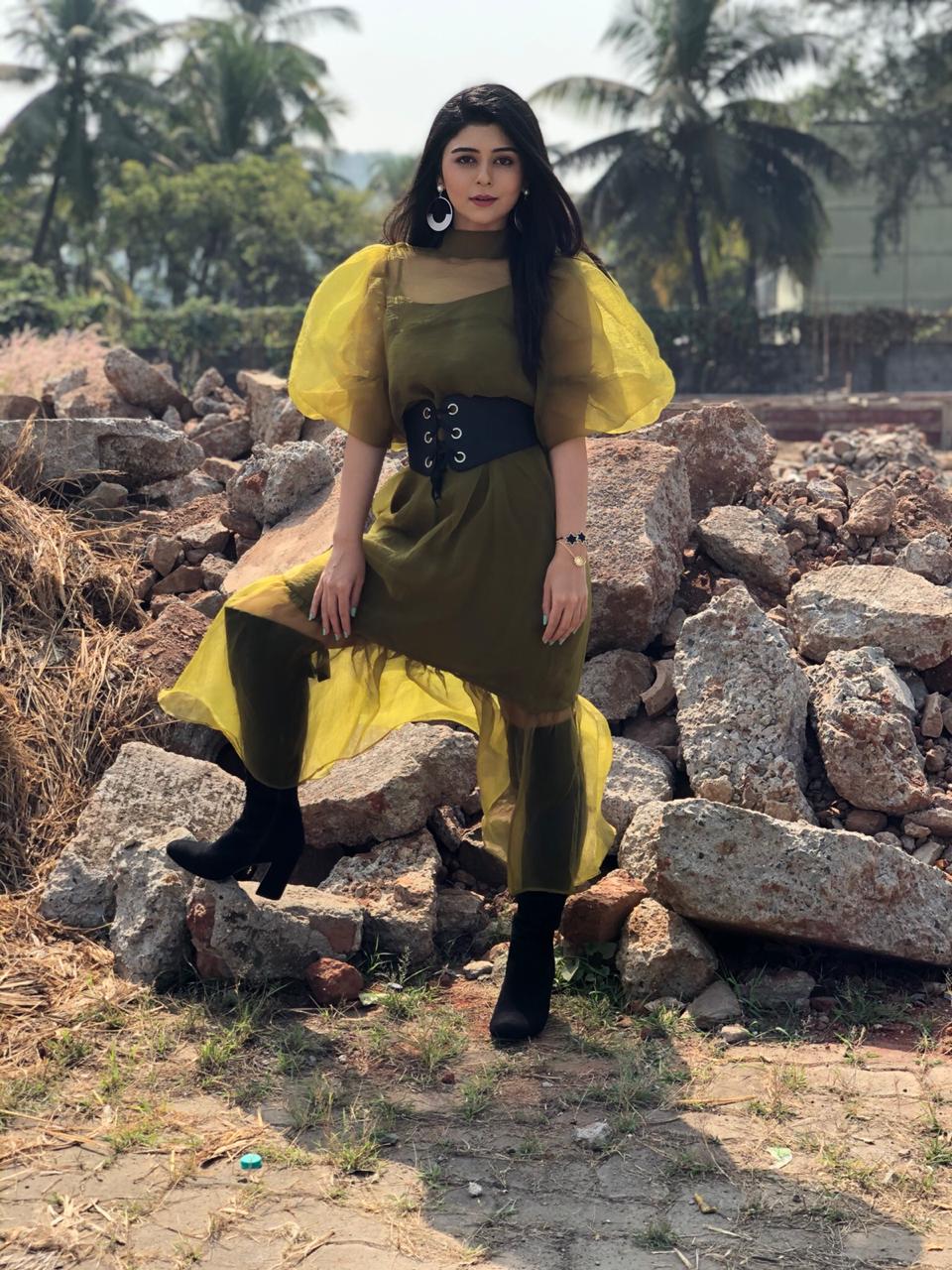 Working during a pandemic is no easy feat, but actor Yesha Rughani, who was last seen in Muskaan, says that all precautions are being taken on the sets of her brand her show Hero Gayab Mode On. Talking about it, she says, "I think new normal has become a lifestyle now. Whether I am going for work or something else, I have to follow precautions. Obviously, you are scared. But on the set, we take many precautions, medical people are there, they check us every day. The makeup and hair stylists are wearing their kits. So, I think overall it's a secure working environment. I hope everybody stays well and fit."
The actor is back on the sets after almost a year and is loving it. "We wrapped up Muskaan's shoot in December last year and this show is launching December. We have started shooting from November so I think almost a year. It just feels too good to be back and I think I have been missing being onscreen. I missed shooting and I am loving the feeling of getting on the makeup chair, the entire routine, listening to action, cut, roll each and every minute detail of shoot life. It's fabulous to be back," she says.
In fact, she's got a lot of appreciation for her look too. "I rejuvenated myself during this break. I got into this healing thing where I was on a strict detox and my skin healed, my hair, my body healed. I was in my comfort zone and used to wake up on time and follow a proper routine, even though there was a lockdown. I had ample time in the lockdown to take care of myself. I am fresh as a flower now and all set to rock again. For the new look, I am getting really good reviews because people are seeing me like this onscreen for the very first time. My first two roles were very different. So, seeing me in a totally different avatar with short hair is exciting. I have really lost weight, there is a different kind of look and feel to the role. I am getting a very good reaction and I am loving it," she says.
Meanwhile, Yesha started a balloon business too during the lockdown and plans on balancing both her acting and business venture. "Lockdown has, of course, changed our lives in many ways from being able to value things to be grateful to life, self-healing and taking care of yourself, self-discipline. I ventured into a new business. I love to be very busy so I think it wouldn't be a problem to manage both the things. I have my sister also who is taking care of this business, apart from me. I think it works for us. I also carry my laptop and everything to shoot so that if I get some time, I make some designs and send them across. I think it's going to be fun to manage both," she says.