Miss Indian Diva held Season 2 of the glitzy beauty pageant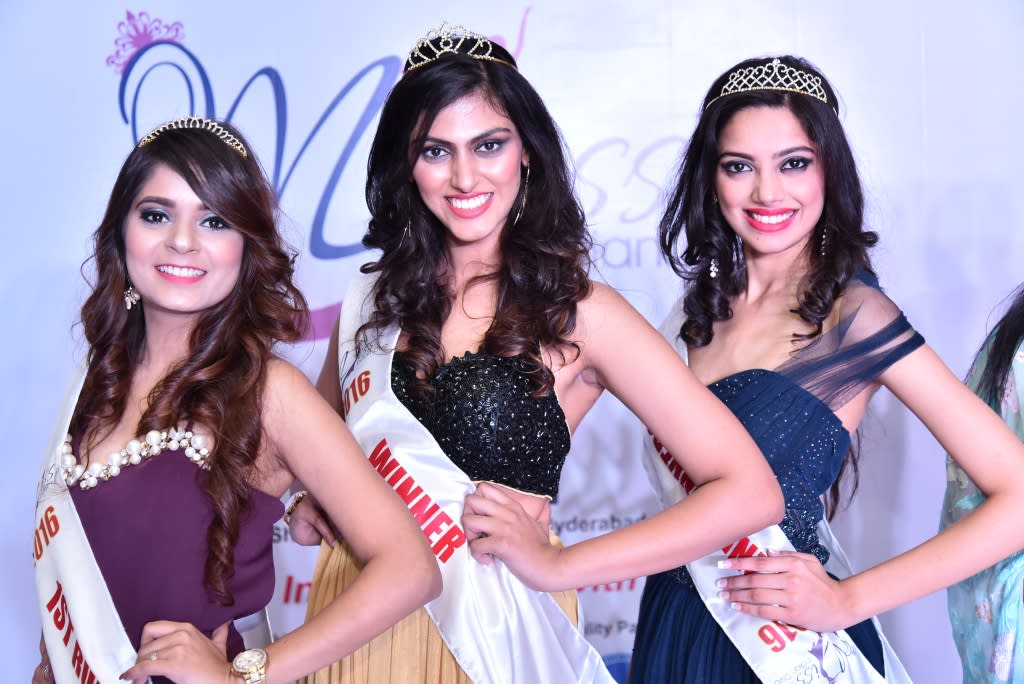 [fusion_builder_container hundred_percent="yes" overflow="visible"][fusion_builder_row][fusion_builder_column type="1_1″ background_position="left top" background_color="" border_size="" border_color="" border_style="solid" spacing="yes" background_image="" background_repeat="no-repeat" padding="" margin_top="0px" margin_bottom="0px" class="" id="" animation_type="" animation_speed="0.3″ animation_direction="left" hide_on_mobile="no" center_content="no" min_height="none"]
Miss Indian Diva, the budding beauty pageant held its second edition in ITC Welcome Hotel Dwarka, New Delhi recently. 17 contestants from all over the country walked the ramp for the fashion preview in designer ensembles. Miss Indian Diva brings to the country the young beauties with brains, a rare combination of intelligence with glamor quotient.
Miss Indian Diva is the brainchild of Ishreen Vadi who has a decade long experience in hosting various beauty pageants and fashion events across the country. With a four-month long screening process, the contestants were selected by a panel of experts for the show. These beauties showcased the designer wear of Shivali Kalra, the official designer for Miss Indian Diva.
[/fusion_builder_column][fusion_builder_column type="1_1″ background_position="left top" background_color="" border_size="" border_color="" border_style="solid" spacing="yes" background_image="" background_repeat="no-repeat" padding="" margin_top="0px" margin_bottom="0px" class="" id="" animation_type="" animation_speed="0.3″ animation_direction="left" hide_on_mobile="no" center_content="no" min_height="none"]
Taking the glamor quotient up, the event was attended by who's who of the industry including Bollywood Diva Mugdha Godse, TV actor Kushal Punjabi, Dr. Varun Katyal, Ishreen Vadi, DJ Gauri to name a few. The glitzy event invited Bollywood Diva Mugdha Godse to be the part of the panel of expert jury.
Talking more about the beauty pageant Ishreen Vadi, curator and Founding Director of Miss Indian Diva says, "This was the second season of Miss Indian Diva and I plan to organize more events, you will see them getting bigger and better every year. With this pageant, I aim to give a platform to many aspiring young models from all over the country and give them the confidence to achieve their goals."
The pageant was sponsored by Volvo, Shivam Gold and Diamonds Hyderabad, Wembley paints, KVD Cosmodontist, House of Design by Parul Mahajan, Venue partner F Bar and Lounge New Delhi, ITC Welcome Hotel Dwarka, Beverage partner Kingfisher Premium, Eye partner Mariposha by Dr. Kalyanita Sachdeva, Skin partner Roop Mantra, Hair partner hair café salon, Reality partner H & S and make up partner Khoobsurat by Pooja Goyal.
[/fusion_builder_column][/fusion_builder_row][/fusion_builder_container]