Military print is the buzz of the season
Watch out! Military style has taken a stronghold on the runway during the Fall-winter fashion trends 2016. Tailored khaki coats as the stand-out pieces are on the catwalk at Burberry, Prada, and Marni. Experts say that this is a great way to inject some energy and edge into your wardrobe. From jackets, skirts, trousers, pants to even shoes and other accessories, camouflage print is the hit of the season.
Being worn by army people, it symbolizes pride, strength, and typical toughness. This season has seen the trend dominate the runways once again, with Zara, Dolce & Gabbana, Christopher Baily, Marc Jacob's and other leading names. Designers are re-interpret military-inspired prints while incorporating their signature design elements to invent a style that is uniquely their own.
Today we explore the key military prints, colours, and pieces that should be on your radar over the coming fall/winter months. The trend in and of itself is certainly nothing new; it's been around for many years and has weaved its way in and out of the limelight in men's fashion. Lines this year suggest a more feminine twist. However, many fashion designers have taken the liberty to incorporate khaki into garments with more feminine silhouettes. Zara has taken the military print and translated the garments to show more feminine flair by introducing skinnies and jackets for women.
Cargo pants and floating tops come to mind when we think about military print. We now see the application of the traditional khaki-brown variants to shirts, jackets, trousers and outerwear respectively. Even celebrities like Rihanna, MS Dhoni, Miley Cyrus, John Abraham, Milind Gaba and others are seen wearing the camouflage print for depicting a tougher look.
Whatever the reason, the military fashion trend is thriving today. Let me tell you, it's not too late to add fashion's most battle-hardened print to your wardrobe.
Rasika Dugal spotted wearing Vedika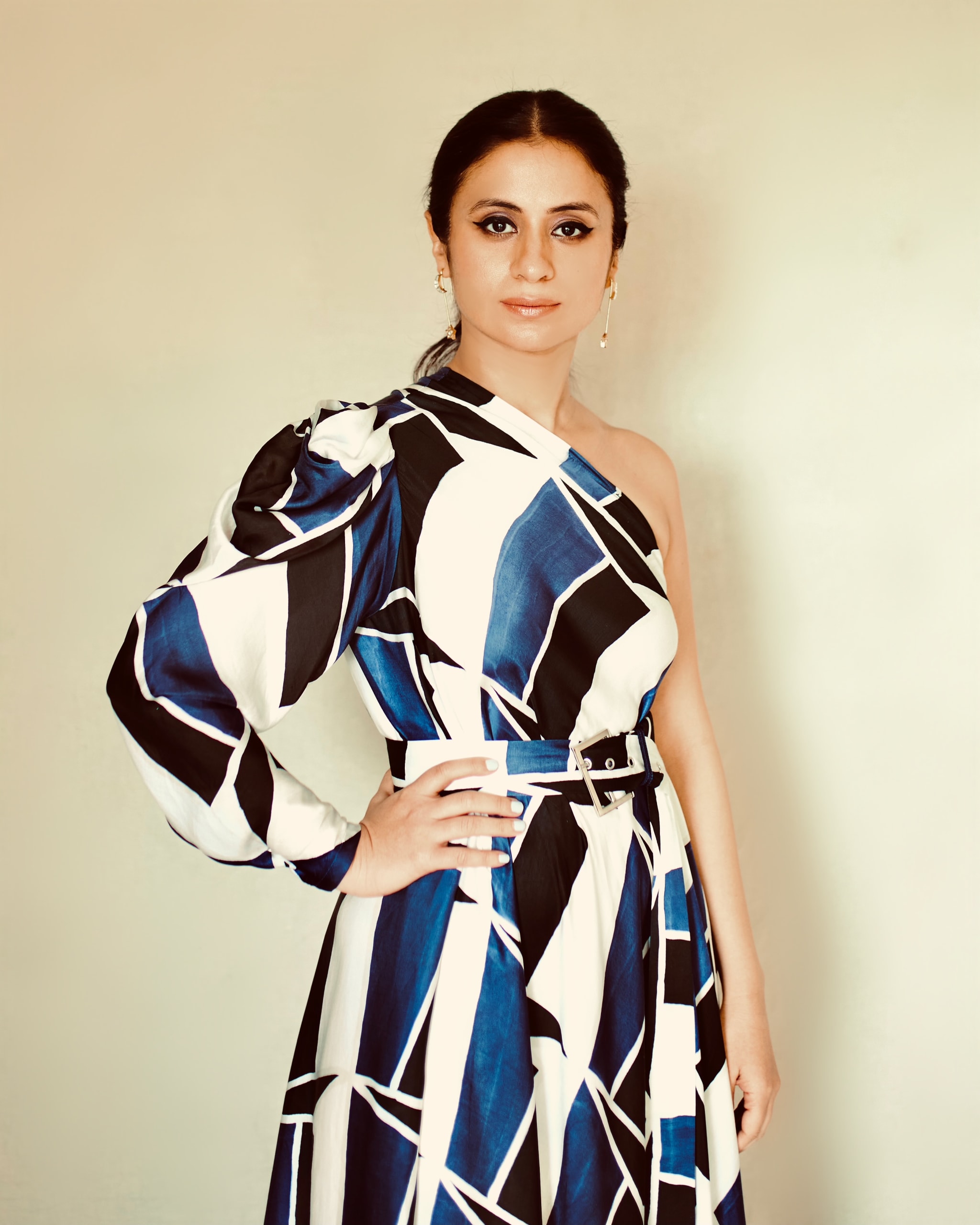 Rasika Dugal spotted wearing Vedika M's Hand brush painted one shoulder draped dress in deep blue, black & white with a belt for promotions.