Mesmeraise the joy of Easter Specials exclusively on Scootsy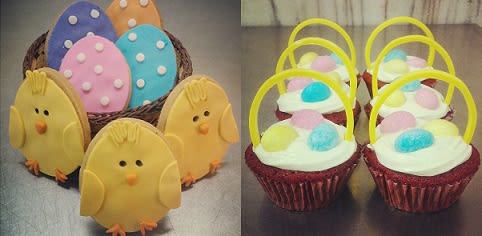 It's that time of year again to Celebrate Easter with truly sumptuous treats from Scootsy, the city's most loved discovery, and delivery app. Order Easter toys, hot cross buns, cookies, pies and a lot more from your favorite brands including Hamleys, Nordic Kandie, La Folie and Magazine Street Kitchen. All of it will be delivered to you within 60 minutes.
Nordic Kandie

It's not Easter without marzipan. Premium confectionary brand Nordic Kandie will retail Easter egg bouquets, and gift boxes made up of marzipan eggs and Belgian chocolate almond rocks.
La Folie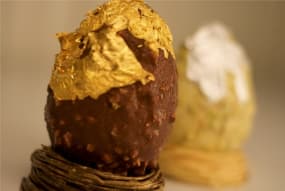 Grab an exclusive range of Easter treats from the patisserie chain, which will cater salted caramel and chocolate-filled egg tarts; Easter egg velour with strawberry creme, yuzu mango compote; and pistachio cake; sugar free hot chocolate Easter egg with mango, almond milk, chia seed pudding, granola and seasonal fruits; and Easter egg rocher praline with hazelnut praline cream, liquid spiced Gianduja sauce and fondant cake.
MAMA Z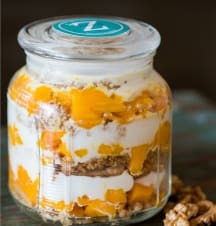 The home catering service will serve up the seasonal favourite mango as a mango and macaron torte in a large jar priced at Rs. 1000
Hamleys
Cherish your childhood memories of the festival or surprise your child with cute Easter bunny toys from this popular toy store.
Magazine Street Kitchen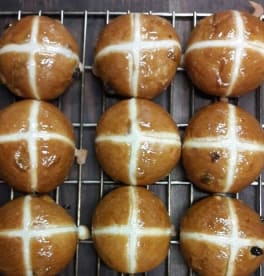 Complete your Easter feasts with traditional glazed hot cross buns that are spiced and studded with raisins. The bakery chain will be churning out the fresh and festive buns until Sunday, April 16.
Crumblicious
Load up on Easter cookies; candy filled Easter eggs; solid chocolate eggs; Easter cupcakes; chocolate nest cake; and speckled Easter egg cake from the dessert from the Colaba dessert shop.
The Scootsy platform is accessible through iOS and Android mobile applications, the Scootsy website and a dedicated call center. Scootsy answers the late night cravings by delivering till 3am, comes to the rescue for last minute party or travel needs, and is everyone's solution to a hungry stomach.