Make your Bachelorhood memorable before getting hitched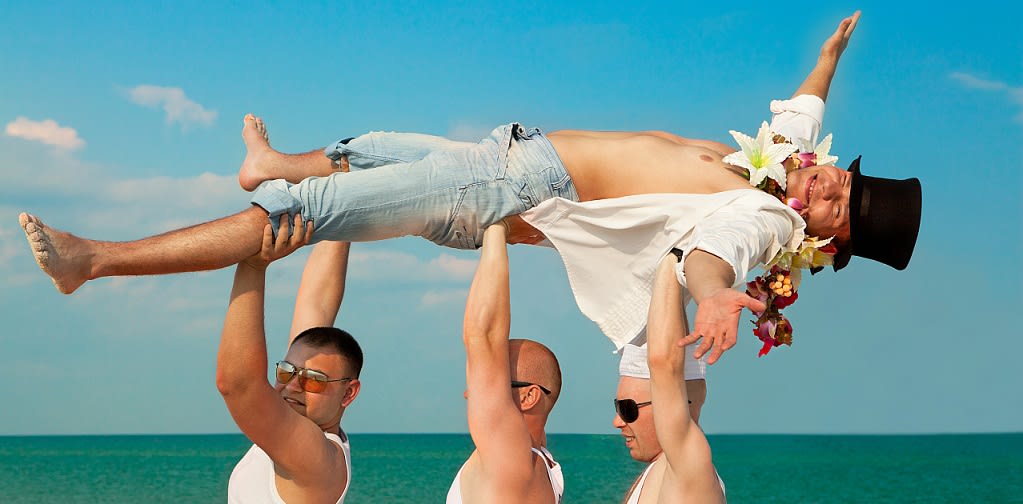 Changing lifestyles has changed our desires as well. Earlier people use to plan a good Sunday with family but nowadays people first plan to spend a good Saturday night with friends then a family lunch on Sunday. Same goes for Marriage, friends don't plan much about the marriage event as they plan for a Bachelor's Party.
Whenever we hear someone planning for a Bachelor's party our mind says drunkard nights with random girls!! Probably yes.. but it could sound better if some adventure and isolation are added to the plan. No doubt bachelor's party about setting no limits so let's not set any limit and gather some information of best places you can enjoy on your last Bachelor's Party.
So first in the list, we have everyone's favorite Bachelor place Goa.
Bachelor's party has no meaning if Goa is not on the list. It's a place where every guy deserves to be before getting hitched. There are many clubs in the city you can opt for the best one according to your budget. Like Neptune, Point Restaurant is the best one for party animals in South Goa or Club Tito's in North Goa. If you want to spend your evening out on a beach then there are few more options like Beach Shacks where music and cocktails lighten up the beach. Apart from these Cruise parties and Casinos are also happening places to visit at dying Bachelorhood.

If you are a sea lover then Andaman & Nicobar will surely give you good memories. Beautiful beaches, untouched nature's beauty with some soothing drinks will surely make your evenings good but a cool scuba and deep dive will guarantee you a lifetime experience here. Like Goa, nightlife of Havelock Island is also happening. So you can enjoy this place in whichever way you want.

After the blue waters let's see some destinations with low temperature and mountains
Imagine your squad on bikes crossing the cold desert of Leh and that bone chilling wind. That's what most of the guy's dream and plan for, a friends trip to Leh and Ladakh. You can plan a week stay in Leh to enjoy the unadulterated view of Nubra valley, the chilled water of Pangong Lake and experience the culture of that place.

If you are not looking that far then Kasol will be another perfect destination for Bachelor's party. Kasol will be best for those who want to do nothing but just relaxing in sun and then camping or bonfire with your buddies remembering the old times. This place provides the best opportunity of isolation, camping, and trekking. Without any doubt, you party is also an option here so it is also a complete package just choose the right time to be there.

There might be chances that you've already visited all above mentioned places so, apart from beaches and mountains you can head towards dessert as well. Jaisalmer has it all bonfires, camel safari, driving on sand dunes with full accelerator or chilling with sunsets with beer and friends. So just buckle up your seat belts and blow the sand in air to make it memorable.