Lizzy Ostrich by WISMA ATRIA INTERIORS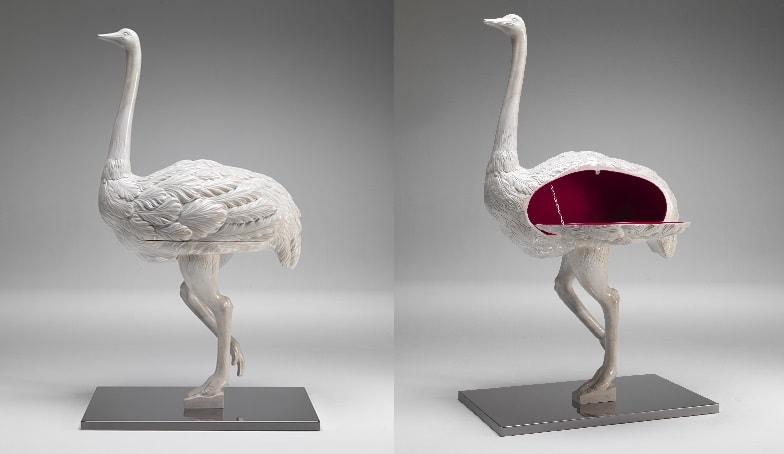 WISMA ATRIA INTERIORS, a brand name synonymous for offering high-end designing solutions has launched a designer chiffonier called the Lizzy Ostrich, presented by an Italian brand 'Boffi' that would be a splendid addition to any living space. The chiffonier incorporating the design of an Ostrich is a sheer embellishment and a state of art furniture piece that can amazingly hold your small quintessential in a sophisticated and artful manner.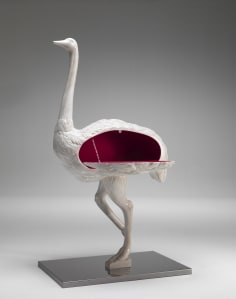 The majestic furniture piece, simultaneously, serving as a decorative embellishment presented by interior designer Nomita Kohli, co- founder WISMA ATRIA INTERIORS is at par, to serve extravagant luxury to the décor of your living room. The Chiffonier is carved out of strong and durable wood while adoring its inside with a cardinal red lacquered while a shiny parchment lacquered on its exterior. In addition, the chiffonier holds on an outstanding visual appearance with a stainless steel pedestal mirror base that gives the furniture piece a grandiose look.
Showcasing the innovative skills and using the latest technology in combination with craftsman's creativity, WISMA ATRIA INTERIORS has offered this splendid décor piece to provide the insightful customers with a crisp lifestyle catering to esthetics, and attentive to even the minutest of the details. Skills and modernistic technology combined with artistry inspiration has carved out this marvelous designer embellishment, offering the most unique and rare furniture piece of such an exquisite designer chiffonier.
The Lizzy Ostrich is a splendid décor cum space utilizing decorative piece for your delightful home which can also be used as chiffonier. It can be an amazing addition to uplift the décor of your living spaces while adding style and richness by many a fold.
Price: Rs 7,13,870/=
Available: Wisma Atria Interiors by Nomita Kohli,
F-208, Lado Sarai, Old MB Road, New Delhi 110030,
India.
A Fizzy surprise in Bangalore's Orion Mall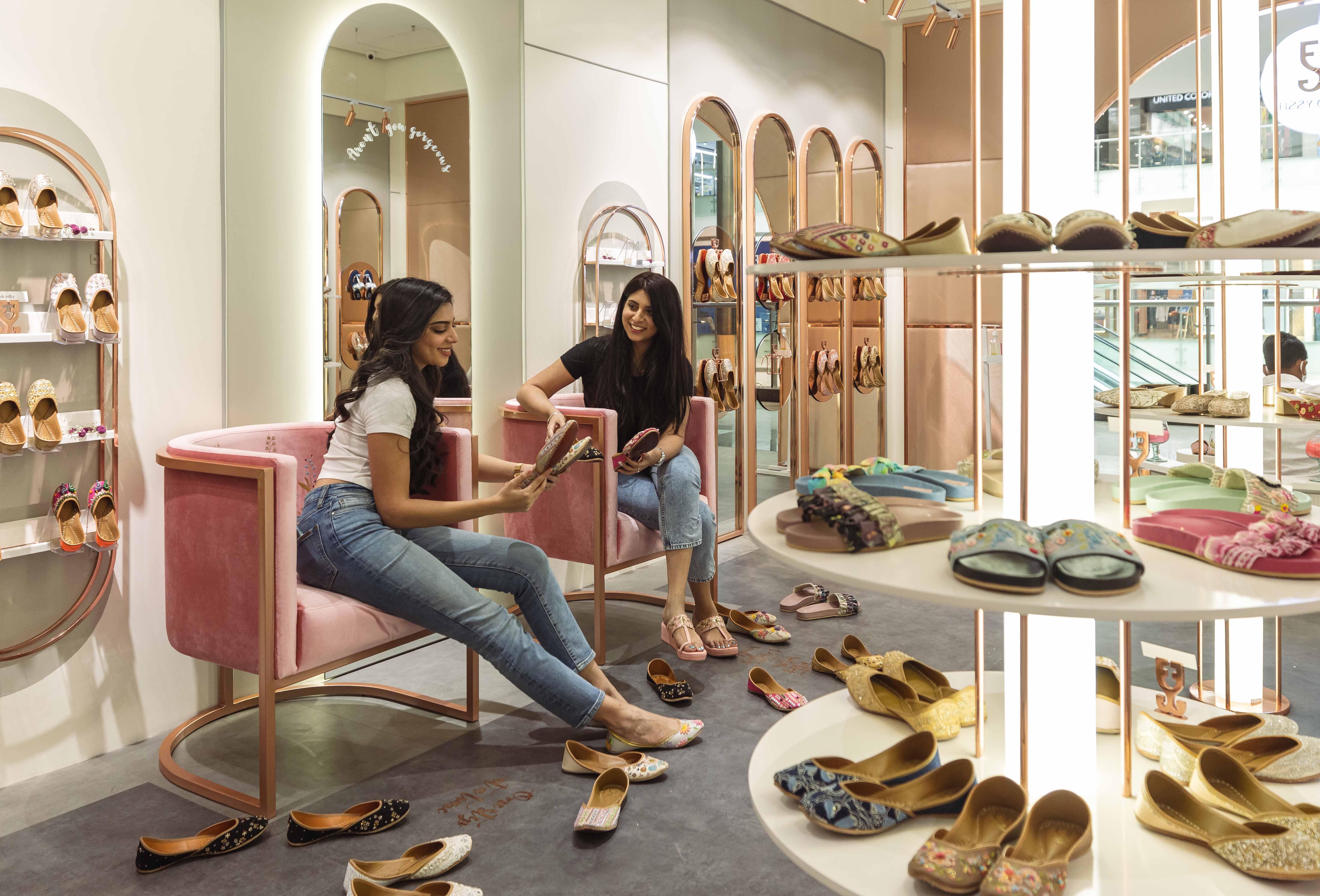 Online footwear favourite, Fizzy Goblet launches its third retail store in Bangalore's Orion Brigade Gateway Mall after its first two in as many as two years in Mumbai and Delhi.
Says Laksheeta Govil, the founder, "We have done a lot of pop-up stores in Bangalore to a great response. I have personally always enjoyed my time here- everything from the city's vibe to its weather is a dream. Opening our store here was a long-held plan and it's exciting to finally be opening our doors."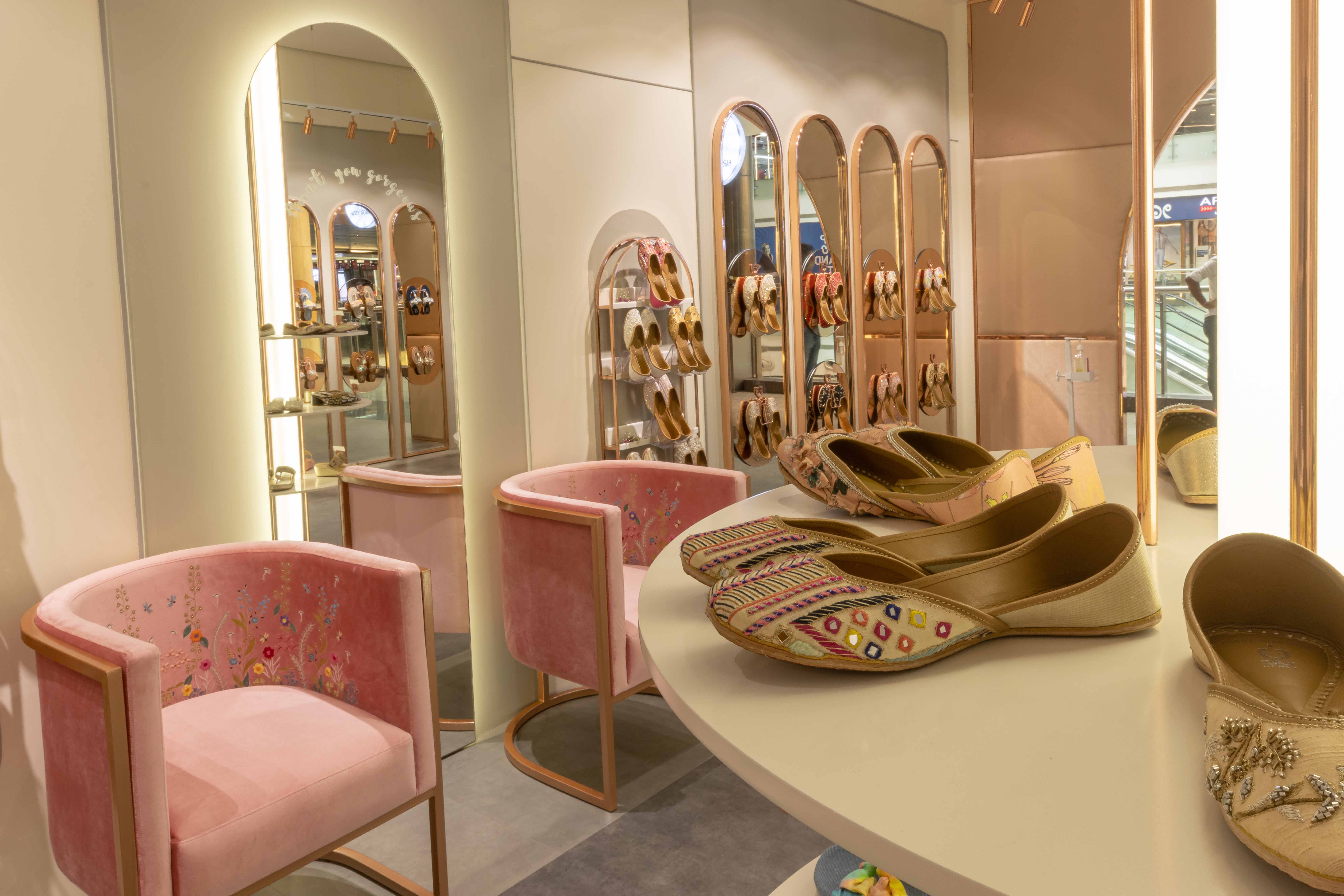 The store was designed by Office of Cognitive Design, a Bangalore based design firm whose brief was to celebrate India's artisans and Fizzy Goblet's artisan community. The brand's signature Rose Gold elements and facade are paired with an artisan corner.
A first for Fizzy Goblet, the artisan corner spotlights the master craftspeople who embroider and build these one-of-a-kind pieces. A master karigar will embroider pieces live allowing shoppers a chance to customize their pieces while observing one part of the 60 hour process that goes into making each shoe by hand.
The first 500 in-store shoppers get a special Fizzy Goblet treat! Anyone walking into the store will get a free mask and a pair of sliders free with their purchase.
Head over to the Orion Mall in Bangalore from the 15th of December to choose from Fizzy Goblet range of classic and contemporary juttis, Fizzy heels, Fizzy Kolhas, potlis and the closest envy worth collabs with Rahul Mishra, Payal Singhal, Tribe By Amrapali.