Live Screening 'India Vs Pakistan' over a BBQ Chicken Festival at Radio Bar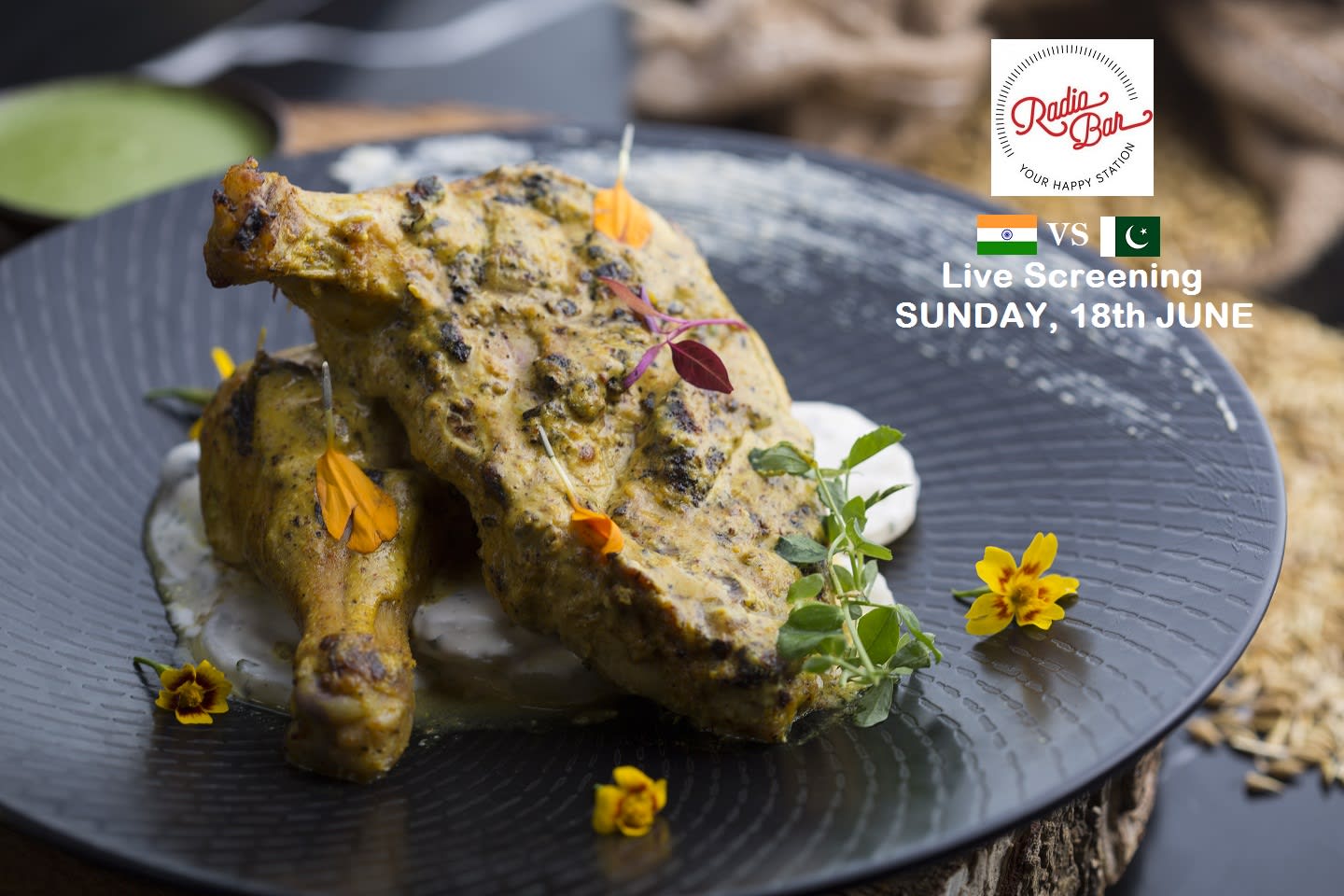 Creating airwaves since its launch, Radio Bar is now welcoming all the cricket lovers for the screening of this historic battle, India VS Pakistan, Champions Trophy Final. It's the most thrilling time, so pick those glasses back up and double up the joy at Radio Bar's BBQ Chicken Festival.
Enjoy the yummy range of BBQ Chicken specials like 'Spicy Moroccan Green Harissa', 'Peruvian Pollu a la Brasa', 'Vietnamese Lemon Grass BBQ Chicken' and the most asked 'Fijian Hot Mustard BBQ Chicken'. All this will be with live screening on the big screen of 'India vs Pakistan' Cricket Match. Binge on the hot succulent bites on skewers enveloped in well-seasoned marinades and cooked on lava grills only for the patrons at Radio Bar.
Address: Ground Floor, Hotel New Castle
Linking Road, Bandra West, Mumbai-50.
Timings: 3:00 onwards
Date: Sunday, June 18