Let's Check What Tellytown celebs talk about "EARTH HOUR"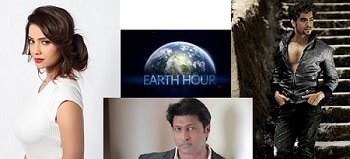 As we all know, Earth Hour is on 25th March, and this day is celebrated as a worldwide movement  for the planet organized by the World Wide Fund for Nature. Here is how, the Actors talk about that they would save electricity. and how they would manage one hour without electricity.
Abhaas Mehta ( Iss pyar ko kya naam doon-Shyam)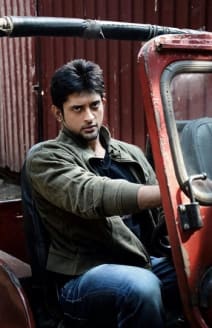 He says,I am strictly against this idea of loving your earth, loving your habitat for 1 hour in the year and not caring about it for the rest of the 8759 hours! We made such resources for our USE and not ABUSE.
He further adds ,I take the utmost pride in saying that I conserve electricity and by conserving I don't mean not using my appliances. To Conserve is to use only that much that is required. And please when not needed PLEASE TURN THE  THINGS OFF! Wherever you are set your air-conditioning accordingly. Sitting in Mumbai in your living room with the a/c running in your room at 17 degrees is sheer wastage! Leaving your home with fans and lights on is a sheer wastage. Follow this every day and you don't have to make such futile attempts to show how much you love your nature!Ssharad Malhotraa (Kasam Tere Pyaar Ki-Rishi)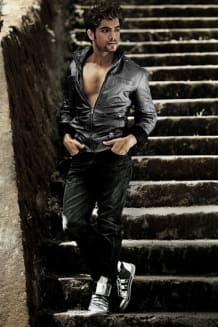 Relating earth hour to a fun filled moment,Ssharad said, In that one hour I would love to be a child again play hide n seek or probably dark room with all my buddies and remember the good old times as a kid…that'll be fun and especially that word called "thappa" when being caught would be like music to the ears.Amal Sehrawat (Yeh Rishta Kya Kehlata Hai- Sangram Singh)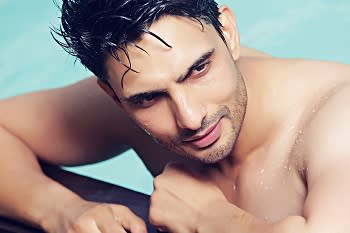 Amal conveys, Let's go solar! In today's time from cooker to a transformer , everything is available in solar! That one hour will be a candle light date with my wife and son Krishay, he further added.Salil Ankola ( Indian actor and former international cricketer)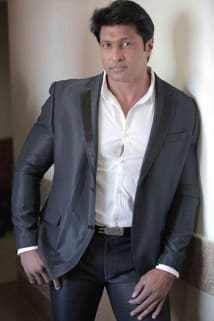 The highest consumers of electricity are AC's, filament bulbs, ovens, water geysers and old electrical equipment. So it's better we keep a check on them when in use and remember to switch it off when not in use. I would love if there is no electricity for a whole night also. Just imagine the peace around and there would be absolute darkness and one could be with mother nature gazing at the moon and stars. He said, he would just do nothing but enjoy the serenity till it lasts.
Aanushka Ramesh Khosla (made Bollywood debut with Mangal Ho)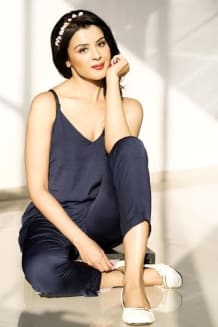 I am a big supporter of conservation of the earth and our environment. Electricity is also a resource and even in everyday life, I try to do my bit for saving electricity. Small things like switching lights off when you are not in a room, using natural daylight whenever possible, keeping main power off at night go a long way in saving electricity. One person may not matter much, but we have to think that if all do it collectively it will create a huge impact. Aanushka further requests everyone to do their bit to save not only electricity but also water and other natural resources as well.In that one hour, the best option will be to pass my time on my mobile or maybe go out for a drive with my friends. I will also broadcast messages to my contact list that all should shut their power off during that time!
Adaa Khan (Pardes Mein Hai Mera Dil -Aahana)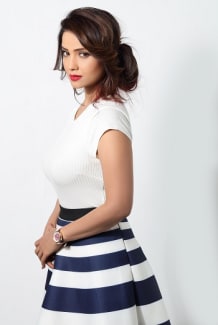 Adaa says The concept of Earth hour is good. Awareness towards the right use of electricity is a must. A legend like Amitabh Bachchan supporting the same cause is too fantastic. She tells I would sleep for that one hour when electricity would not be there and would hear songs on my mobile.
Shashank Vyas ( Jaana Na Dil Se Door-Ravish Vashist )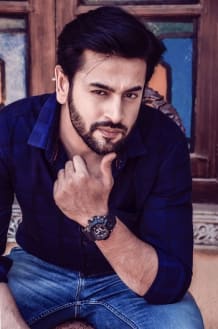 Shashank tells I support the Earth Hour day. Electricity needs to be saved. I will ensure I switch off all electrical appliances and even fans and A.C. when no one is sitting in the living room of my house or even my room on the set too.
Yesha Rughani from Hero Gayab Mode On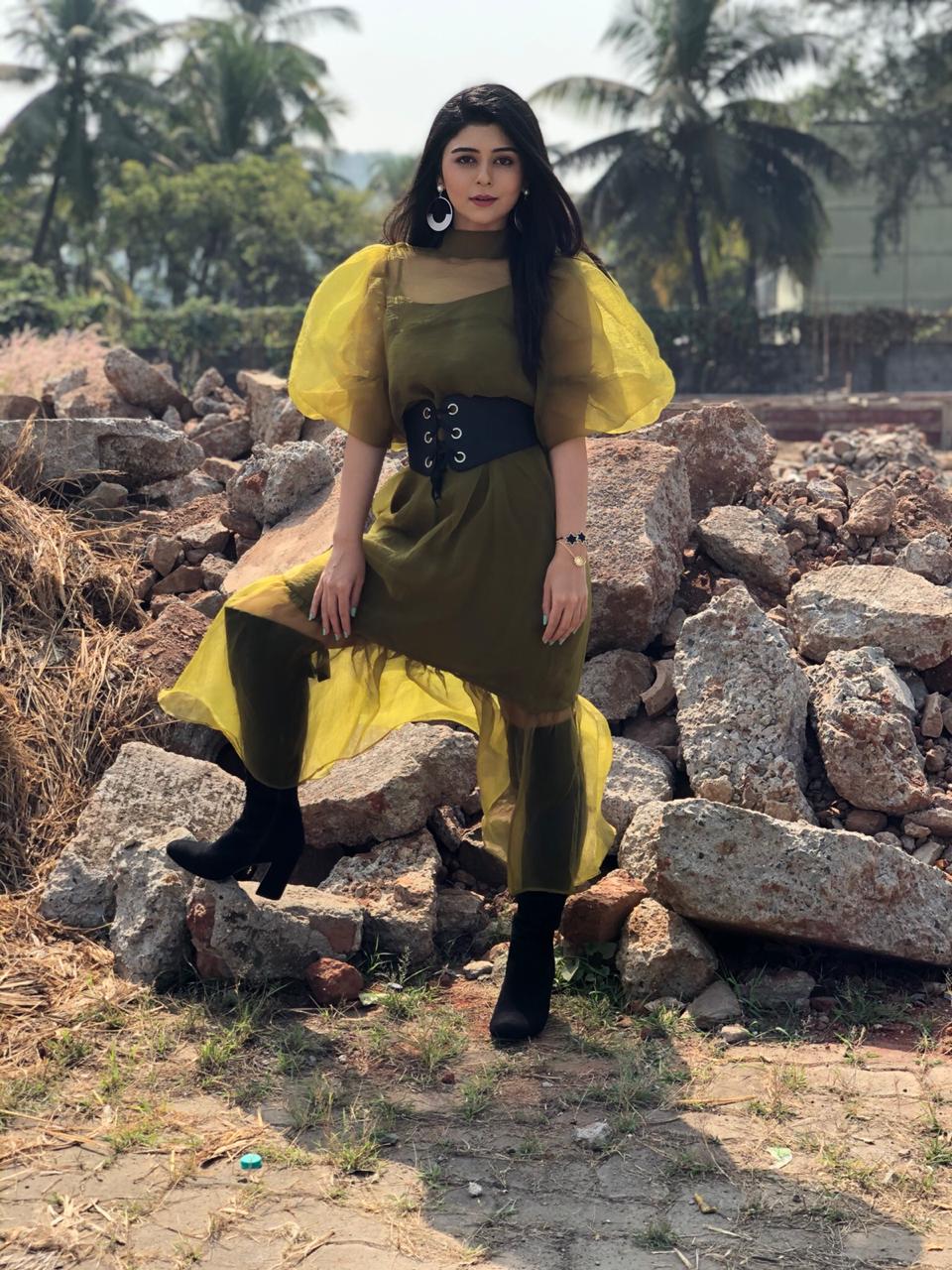 Working during a pandemic is no easy feat, but actor Yesha Rughani, who was last seen in Muskaan, says that all precautions are being taken on the sets of her brand her show Hero Gayab Mode On. Talking about it, she says, "I think new normal has become a lifestyle now. Whether I am going for work or something else, I have to follow precautions. Obviously, you are scared. But on the set, we take many precautions, medical people are there, they check us every day. The makeup and hair stylists are wearing their kits. So, I think overall it's a secure working environment. I hope everybody stays well and fit."
The actor is back on the sets after almost a year and is loving it. "We wrapped up Muskaan's shoot in December last year and this show is launching December. We have started shooting from November so I think almost a year. It just feels too good to be back and I think I have been missing being onscreen. I missed shooting and I am loving the feeling of getting on the makeup chair, the entire routine, listening to action, cut, roll each and every minute detail of shoot life. It's fabulous to be back," she says.
In fact, she's got a lot of appreciation for her look too. "I rejuvenated myself during this break. I got into this healing thing where I was on a strict detox and my skin healed, my hair, my body healed. I was in my comfort zone and used to wake up on time and follow a proper routine, even though there was a lockdown. I had ample time in the lockdown to take care of myself. I am fresh as a flower now and all set to rock again. For the new look, I am getting really good reviews because people are seeing me like this onscreen for the very first time. My first two roles were very different. So, seeing me in a totally different avatar with short hair is exciting. I have really lost weight, there is a different kind of look and feel to the role. I am getting a very good reaction and I am loving it," she says.
Meanwhile, Yesha started a balloon business too during the lockdown and plans on balancing both her acting and business venture. "Lockdown has, of course, changed our lives in many ways from being able to value things to be grateful to life, self-healing and taking care of yourself, self-discipline. I ventured into a new business. I love to be very busy so I think it wouldn't be a problem to manage both the things. I have my sister also who is taking care of this business, apart from me. I think it works for us. I also carry my laptop and everything to shoot so that if I get some time, I make some designs and send them across. I think it's going to be fun to manage both," she says.