Let's check out the insights of #HappyMothersDay by these Gorgeous Bollywood Actresses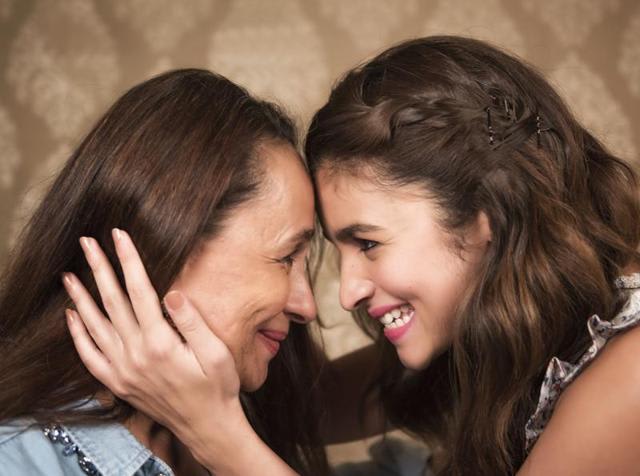 Like each year, this year too Mother's Day was quite special and full of surprises. While everyone was busy celebrating this special day their way, by either hosting a grand dinner for their moms or surprising them with a wonderful gift. Our Bollywood divas too celebrated the day in full style and swing by sharing their adorable childhood pictures (throwback memories) which many of us haven't seen before on their personal Instagram Handle.
Have a look at how these famous Bollywood actresses from Alia Bhatt to Kriti Sanon and others celebrated Mother's Day while creating a throwback buzz on the social media yesterday.

Alia Bhatt-The bubbly and the most adorable diva of B-town while  sharing her childhood memory uploaded a throwback picture of with her mom "Soni Razdan" and captioned it as "I got it from my mama "Soni Raz dan #happymothersday."
Kriti Sanon – Kriti Sanon wished her mom "Geeta Sanon" by publically announcing that her mom is her actual stress-taker and stress buster. She captioned her throwback upload, "Happy Mother's Day to the most beautiful mom ever!! The stress-taker and stress-buster of my family!! Love you Mumzooo!! @geeta_sanon

Sonam Kapoor– Neerja actress posted a cute throwback image with her mother Sunita Kapoor. She shared Mark Twain's quote "My mother had a great deal of trouble with me but I think she enjoyed it" She also wrote #happymothersday and love you, mommy!

Anushka Sharma – Sultan actress wrote a big message for her mom "Ashima Sharma" that would surely melt out everyone's heart. On this special day, Anushka captioned the collage of her childhood times with a lovely message that said:  The reason I am where I am.. The biggest motivator in my life . She never let us feel we didn't have the opportunity or the means to do anything we wanted. She sewed me a dress for a school play, individually stitching each sequence on to it because we couldn't afford the fee being asked for it from school. She went from shop to shop with me to buy the best but still affordable pair of heels during my modeling days .. looked at the right side (price ) of the menu before the left one .. made all kinds of amazing cuisines we couldn't often eat out just so we could .. maa will never be able to thank you for what you've done for us .. forever indebted by your love .. Happy Mothers Day Maa.
Deepika Padukone – Deepika Padukone too shared her throwback picture with her mother Ujjala Padukone by giving caption a short and sweet caption "love you maa". In this perfect picture, the dimpled girl is looking so adorable and chubby same like her mother.