Let's check out the insights of #HappyMothersDay by these Gorgeous Bollywood Actresses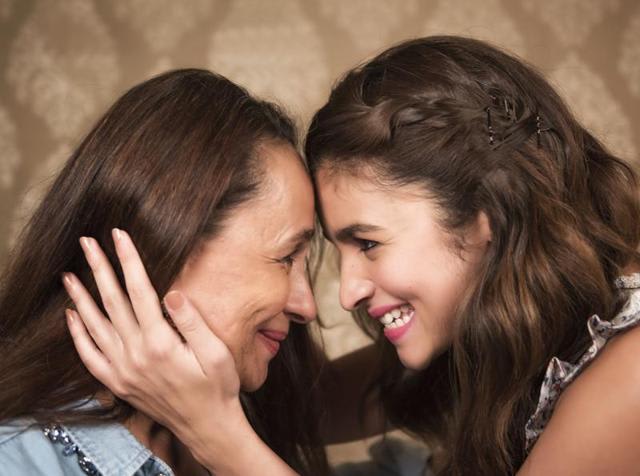 Like each year, this year too Mother's Day was quite special and full of surprises. While everyone was busy celebrating this special day their way, by either hosting a grand dinner for their moms or surprising them with a wonderful gift. Our Bollywood divas too celebrated the day in full style and swing by sharing their adorable childhood pictures (throwback memories) which many of us haven't seen before on their personal Instagram Handle.
Have a look at how these famous Bollywood actresses from Alia Bhatt to Kriti Sanon and others celebrated Mother's Day while creating a throwback buzz on the social media yesterday.

Alia Bhatt-The bubbly and the most adorable diva of B-town while  sharing her childhood memory uploaded a throwback picture of with her mom "Soni Razdan" and captioned it as "I got it from my mama "Soni Raz dan #happymothersday."
Kriti Sanon – Kriti Sanon wished her mom "Geeta Sanon" by publically announcing that her mom is her actual stress-taker and stress buster. She captioned her throwback upload, "Happy Mother's Day to the most beautiful mom ever!! The stress-taker and stress-buster of my family!! Love you Mumzooo!! @geeta_sanon

Sonam Kapoor– Neerja actress posted a cute throwback image with her mother Sunita Kapoor. She shared Mark Twain's quote "My mother had a great deal of trouble with me but I think she enjoyed it" She also wrote #happymothersday and love you, mommy!

Anushka Sharma – Sultan actress wrote a big message for her mom "Ashima Sharma" that would surely melt out everyone's heart. On this special day, Anushka captioned the collage of her childhood times with a lovely message that said:  The reason I am where I am.. The biggest motivator in my life . She never let us feel we didn't have the opportunity or the means to do anything we wanted. She sewed me a dress for a school play, individually stitching each sequence on to it because we couldn't afford the fee being asked for it from school. She went from shop to shop with me to buy the best but still affordable pair of heels during my modeling days .. looked at the right side (price ) of the menu before the left one .. made all kinds of amazing cuisines we couldn't often eat out just so we could .. maa will never be able to thank you for what you've done for us .. forever indebted by your love .. Happy Mothers Day Maa.
Deepika Padukone – Deepika Padukone too shared her throwback picture with her mother Ujjala Padukone by giving caption a short and sweet caption "love you maa". In this perfect picture, the dimpled girl is looking so adorable and chubby same like her mother.
Yesha Rughani from Hero Gayab Mode On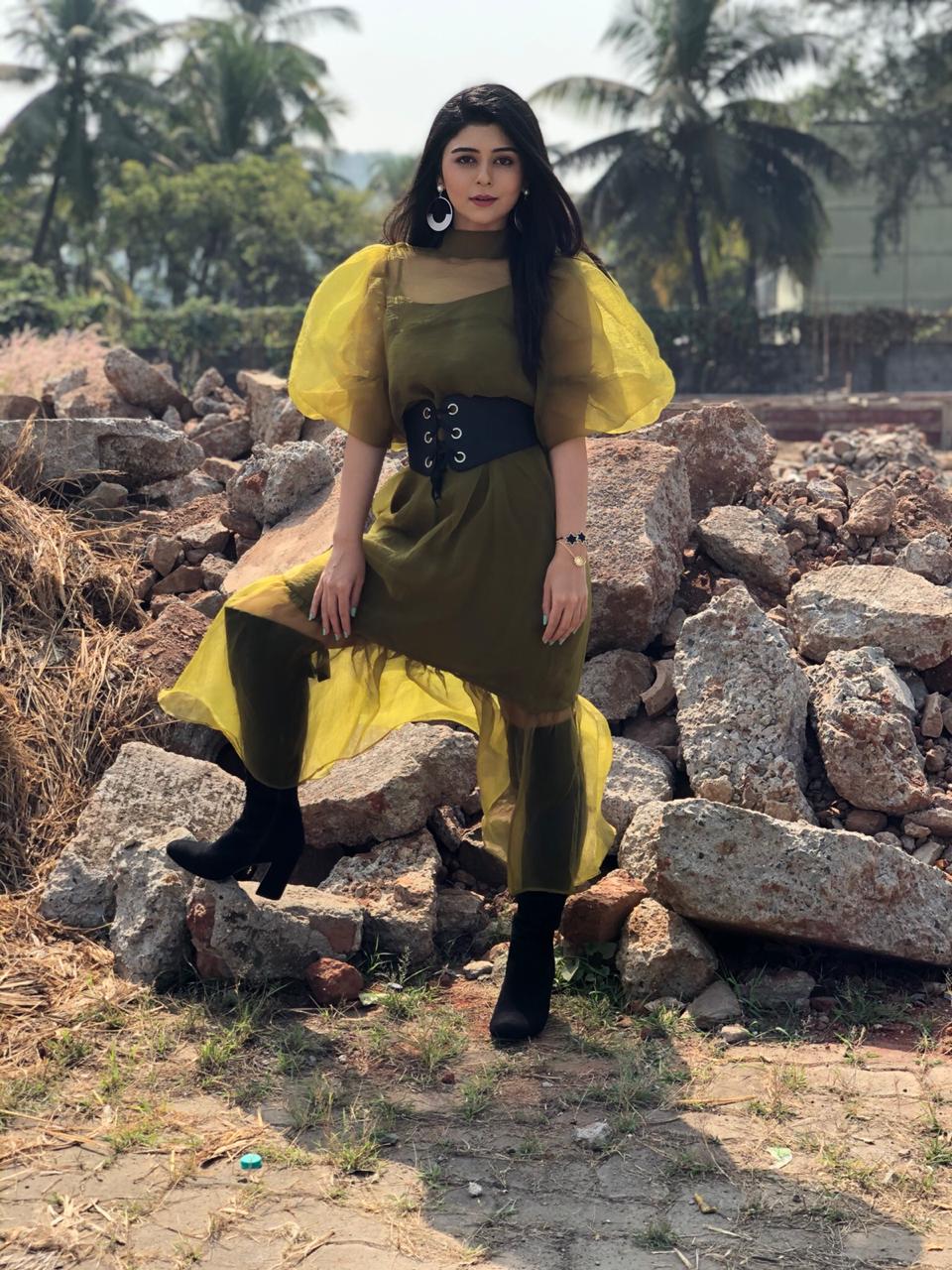 Working during a pandemic is no easy feat, but actor Yesha Rughani, who was last seen in Muskaan, says that all precautions are being taken on the sets of her brand her show Hero Gayab Mode On. Talking about it, she says, "I think new normal has become a lifestyle now. Whether I am going for work or something else, I have to follow precautions. Obviously, you are scared. But on the set, we take many precautions, medical people are there, they check us every day. The makeup and hair stylists are wearing their kits. So, I think overall it's a secure working environment. I hope everybody stays well and fit."
The actor is back on the sets after almost a year and is loving it. "We wrapped up Muskaan's shoot in December last year and this show is launching December. We have started shooting from November so I think almost a year. It just feels too good to be back and I think I have been missing being onscreen. I missed shooting and I am loving the feeling of getting on the makeup chair, the entire routine, listening to action, cut, roll each and every minute detail of shoot life. It's fabulous to be back," she says.
In fact, she's got a lot of appreciation for her look too. "I rejuvenated myself during this break. I got into this healing thing where I was on a strict detox and my skin healed, my hair, my body healed. I was in my comfort zone and used to wake up on time and follow a proper routine, even though there was a lockdown. I had ample time in the lockdown to take care of myself. I am fresh as a flower now and all set to rock again. For the new look, I am getting really good reviews because people are seeing me like this onscreen for the very first time. My first two roles were very different. So, seeing me in a totally different avatar with short hair is exciting. I have really lost weight, there is a different kind of look and feel to the role. I am getting a very good reaction and I am loving it," she says.
Meanwhile, Yesha started a balloon business too during the lockdown and plans on balancing both her acting and business venture. "Lockdown has, of course, changed our lives in many ways from being able to value things to be grateful to life, self-healing and taking care of yourself, self-discipline. I ventured into a new business. I love to be very busy so I think it wouldn't be a problem to manage both the things. I have my sister also who is taking care of this business, apart from me. I think it works for us. I also carry my laptop and everything to shoot so that if I get some time, I make some designs and send them across. I think it's going to be fun to manage both," she says.