Let your eyes do the talking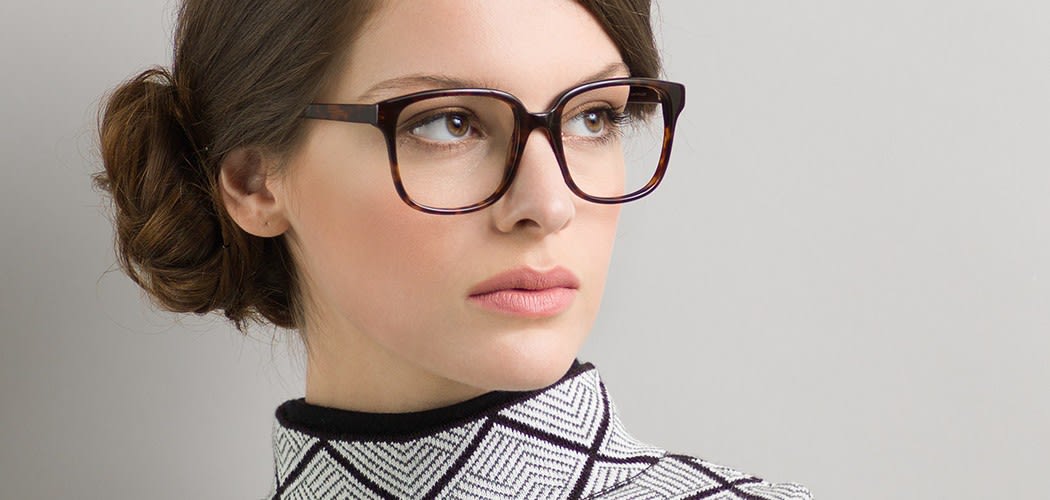 September is officially fashion month. It brings a lot of trends to our doorsteps right from the aisles of major fashion week. Fall-winter 2016 has just wrapped up, so let's take a closer look at accessory game from bags, chokers or eye frames that are off the runway and sure to be a hit this coming season.
Eye wear is the most versatile accessory one can carry. Contact lenses are no longer in fashion, the classic frames, cat eyes and colorful frames are fashion statements. Let's be honest, frames inspired by elements of nature, minimalistic design, in natural hues bring a soothing feel in tones of pale blue, dusty grey, and hazy taupe.
Men
Eye frames trends this season are muted, neutral colors evoking simplicity and comfort. Anyone can carry them. The retro or the classic frames classic styles are improved with fresh details such as exposed hardware and dual-tone acetate frames. These impart an intellectual, geeky yet fashionable and boho style statement. Half round is the new round for men this season for a more delicate look. Square frames are responsible for providing the timeless look. Square frames in double tone adds sportier look, a must have item for every man.
Round sunglasses make the best of the street wear look, the aviators are transformed this season with round lenses, metal bridges, and translucent plastic frames. Round lensed aviators with wooden frame and metallic detailing can be an apt pick. You can also try bowlines with metal detailing and colored lenses add a modern touch to the classic. Ranveer Singh usually carry round sunglasses during public appearance.
Women
Cat eye frames are totally winning in fall-winter as well. Shades of red and brown are on the top. You can pick even bolder colors with rimmed glasses which will take you back in 70's French. Expresses glasses that have thin rims are the best of retro. Fashionista are going nuts about rose quartz frame for softer and cute look. You can also try cat eye translucent pink shade for everyday wear. Go for dusty shades of pink, baby blue, and lavenders for a soft and ethereal look. This feminine pastel color palette embodies a sense of freedom and youth.
For an incredibly fashion lover, loving to experiment, get yourself exaggerated cat eye sunglasses for a dramatic look. Let the partial rim, crisp colors and dark shades do the talking for you. You can even go for translucent frames with darker shades. Rose colored glasses rose quartz, poppy pink, carnation or festive pink in round, cat eye or bowline make a standout statement. Circular glasses, opaque frames aid more edgy look. Pick them in animal prints, bold colors or in black and white pattern.
Rasika Dugal spotted wearing Vedika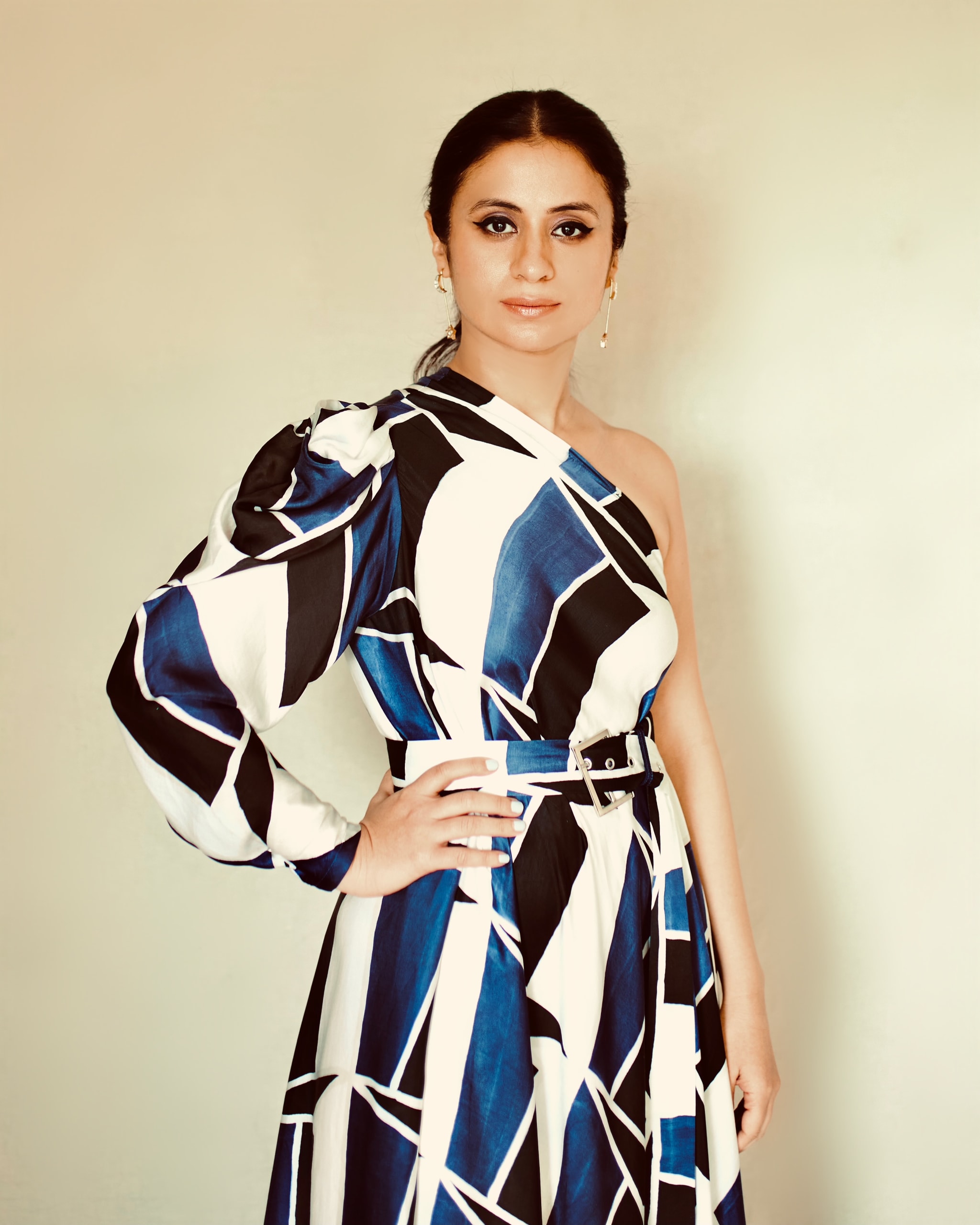 Rasika Dugal spotted wearing Vedika M's Hand brush painted one shoulder draped dress in deep blue, black & white with a belt for promotions.