Know everything about Diabetes on World diabetes day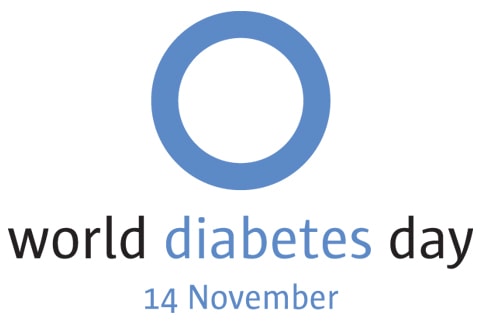 Observed on 14 November the World diabetes day, is celebrated on the birthday of Frederick Banting, who worked with Charles Best to discover insulin in the year 1921. This day was first introduced in 1991, basically to raise awareness among people about diabetes, its causes, prevention and the devastating effects it has on human lives.
Earlier, diabetes was known to be a disease of the elderly, with a sweet tooth. While now with the urban lifestyle moving away from health and fitness, it's common to see younger generations getting into the trap of this complex disease. Basically, there are three prominent types of Diabetes.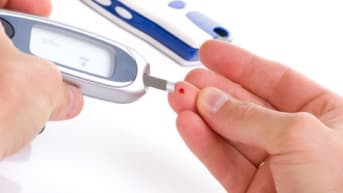 Type 1 diabetes is when the pancreas produces no or either very little, insulin to be released into the body. This type generally develops in childhood or adolescence, or also in adulthood when the sugar builds up in the blood instead of being used as energy. Type 1 diabetes is always treated with insulin. Meal planning also helps with keeping blood sugar at the right levels.
Type 2 diabetes also, known as insulin insensitive diabetes occurs mainly in adults when the body does not make enough insulin or can't properly use the insulin that is released. About 90 percent of people with diabetes have type 2 diabetes. Depending on the severity of type 2 diabetes, it can be managed through physical activity and meal planning, or may also require medications and /or insulin to control blood sugar more effectively.
Type 3 diabetes, Gestational diabetes is quite rare as it is a temporary condition that occurs during pregnancy. This type generally involves increased risk of diabetes developing among both the mother and child.
There are many signs and symptoms that can indicate diabetes. Unusual thirst, frequent urination, Weight change gain or loss, extreme fatigue or lack of energy, blurred vision, frequent or recurring infections, cuts and bruises that are slow to heal, tingling or numbness in the hands or feet. If you feel any of these symptoms, it is important to get diagnosed as early as possible. Even if you don't have symptoms, and you are 40 or older, you should still get checked as many people who have type 2 diabetes may display no symptoms.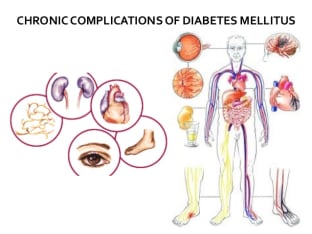 There are a lot many complications related to diabetes. Having high blood sugar can cause diabetes-related complications, like chronic kidney disease, foot problems, non-traumatic lower limb like a leg, foot, toe, etc. amputation, eye disease (retinopathy) that can lead to blindness, heart attack, stroke, anxiety, nerve damage, and erectile dysfunction among men. Properly managing blood sugar levels reduces the risk of developing these complications and lead a healthy and disease-free life.
Each year on World Diabetes Day a new theme is chosen by the International Diabetes Federation to address issues facing the global diabetes community. Topics covered have included diabetes and human rights, diabetes and lifestyle, diabetes and obesity, diabetes in the disadvantaged and the vulnerable, diabetes in children and adolescents. While this 2016, the theme is "Eyes on Diabetes" where in activities will focus on promoting the importance of screening to ensure early diagnosis of type 2 diabetes and treatment to reduce the risk of this serious complications.
Since the majority of people with diabetes today live in urban areas, so it's advisable to take the test immediately and  save yourself and your family members from this serious and life-threatening complications.
Rejuvenate with Aloe Vera's magic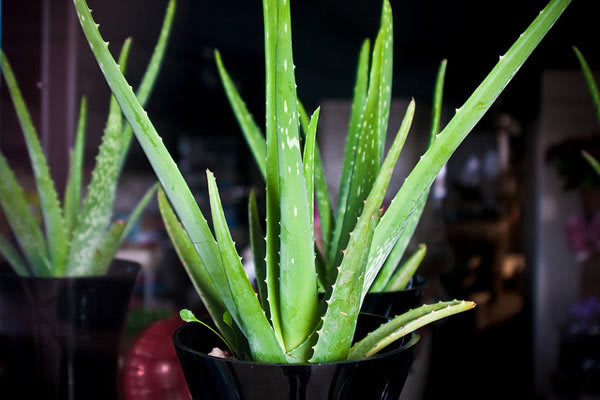 Aloe Vera needs no introduction. This incredible plant medicinal plant full of nutritional benefits has earned a permanent place in many an application from beauty creams, healthy juices, smoothies or diet supplements. It is a succulent plant and part of the lily family (Liliaceae). It has both internal and external applications thus, acting as a safe and natural healer when applied or consumed orally. Aloe Vera contains over 200 active components including vitamins, minerals, amino acids, enzymes, polysaccharide, and fatty acids. No wonder that it is beneficial in all applications.
Benefits of Aloe Vera for skin
Aloe Vera is one of the primary compounds used in the cosmetic industry. Aloe Vera soap and gel are good for the skin and nourish your skin from within, giving your skin a healthy glow. It is packed with several nutrients like glycerin, sodium palmate, sodium carbonate, sodium palm kemelate, sorbitol, etc.
Prevents early signs of aging: Wrinkles and fine lines appear as you age. Aloe Vera helps in preventing these early signs of aging. As your skin ages, it tends to get drier and loses its elasticity. This makes it more susceptible to wrinkles and fine lines. Aloe moisturizes the skin, and it also helps remove dead cells. In fact, research has proven that Aloe Vera improves the elasticity of skin and makes it smoother and suppler.  You can use it as a moisturizer to hydrate it without making it greasy.
Reduces stretch marks: With the passing of age, skin expands and contracts during pregnancy or due to rapid weight gain. The elasticity of the skin gets damaged, which results in ugly stretch marks. These marks can be healed with the regular use of Aloe Vera.
Heals acne:  Aloe Vera has antibacterial and anti-inflammatory properties because of the presence of gibberellins and auxins. This helps reduce your acne. It also contains polysaccharides that stimulate the growth of new cells. This speeds up the healing process for acne and prevents scarring.
Cures sun burnt skin: Because of its anti-inflammatory properties, it can be applied directly on the sunburnt area. It acts on the epithelial skin layer and provides a protective layer to the skin for retaining moisture. This aids in faster healing.
Heals External Wounds And Insect Bites:  Due to its medicinal properties it is great to treat wounds, bug bites or insect bites. Aloe acts to help relieve the pain of wounds and provides relieves from itching. Aloe Vera is an astringent which causes the contraction of body tissues, basically used to reduce bleeding from minor injuries.
Benefits of Aloe Vera for Health
You can detoxify the body and reduce inflammation with Aloe Vera juice.  One of the causes of inflammation is oxidative damage, which is caused due to the free radicals in your body that damage your cells. Aloe Vera is rich in antioxidants. These antioxidants bind with the free radicals and help manage the inflammation.
Aloe vera juice treats gastroesophageal reflux disease (GERD). GERD causes symptoms such as heartburn, chest pain, and trouble with swallowing, and aloe juice is an effective cure. Drink it early in the morning on an empty stomach improves digestion and cures stomach troubles. Aloe Vera has anti-inflammatory properties which soothe the stomach lining and the oesophagus. It also helps fight against pathogens that cause gastrointestinal problems, including bloating and discomfort.
Helps in treating piles. Its anti-inflammatory properties diminish inflammations inside and out and help in alleviating bowel irregularities and intestinal problems. It makes stool soft and easy to pass. Anthraquinones, one of Aloe Vera's key ingredients, help in stimulating contractions on the walls of the digestive tract.
Benefits of Aloe Vera For Hair
Aloe Vera has a chemical similar to that of keratin that rejuvenates the hair with its nutrients, giving hairs more elasticity and preventing breakage. Application of Aloe Vera powder can help promote hair growth. It can work wonders for dandruff and itchy scalp. Aloe helps in maintaining the pH balance of your hair.
As it is moisturizing in nature, it strengthens and promotes healthier hair.
Rejuvenate your entire system with Aloe Vera.