Kill the sweltering heat with cool interiors
Are your interiors prepared for the full hit of heat, as this year is expected to be an especially hot one?Read on for cool ideas by Mamta Singh to transform your interiors as a personal heaven.
Create that relaxing tranquil heaven by combining neutral accents with accessories creatively for relaxing contemporary and cool interiors. Choose cool color palettes, natural elements of greenery, and casual interiors before the summer heat bogs you down. We often assume that an interior makeover will cost a lot. But the truth is that actually, these creative ideas are simple changes that will surely transform your indoors.
Go for the green
We spend a lot of time indoors during summers. This impacts our health and wellness. Indoor plants enhance the quality of air and keeping our homes cooler in summers.  Plants absorb carbon dioxide and emit oxygen. A lot of potted plants are known to remove harmful toxins from air and bring down ambient temperatures, while also adding to the decor of the house. Plants tend to control humidity to within the optimum range for human health as well. Low humidity levels during summer's increases our susceptibility to infections like viral fevers. So go green to feel cooler, energized and positive.  Don't worry; there are a lot of low maintenance plants that are perfect for your home. You can opt for medicinal plants like Tulsi and neem or even dabble a little with bonsai to add a touch of elegance indoors.
Add the wooden charm
Say no to plastic! Wooden furniture will add a rustic charm to your home. Use lighter and monochrome shades of wood. For the living room get white or grey slipcovers for summer.White paired with wood looks fresh and clean – perfect for summer. While grey is crisp, clean and a neutral color which can be paired with warm wood tones.  Or in colors of the outside; greens and browns for a calming, earthy and visually pleasing look.  Slipcovers will double the lifespan of your sofa.Dress it up with throw pillows in reds, yellows and orange color to reflect light. Remember, a successful room will have a combination of cool and warm colors in the design palette.
Choose pastel palettes
You may be wondering which colours are cool to use this summer — and why you would use them.Choose green, blue and violet, moving from bright green to blue-green, through ocean blue and cobalt, and on to purple and violet for a soothing and calm. These colors make space feel open, add peace, tranquillity, and well-being. Colors are one of the most powerful and effective tools for changing the appearance of interiors.
Floral prints
Floral prints are always in style. Transform your home with floral curtains or pillowcases to add a breezy and light feeling. Floral prints allow you to introduce colours into your home. Blend florals with rustic decor to make your home the perfect blend of modern with natural elements.
Personalize with perfume    
At the end of a hot day look forward to walking into a fresh smelling home. You can choose scented oils from lavender to rose, depending upon your liking to artificial flowers or the air-conditioning. Potpourri is a great addition to your home. Another great add-on would be scented candles. Candles work best in smaller spaces, like bathrooms.
Remove heavy rugs and enjoy the bare floors. Add bunches of flowers at different places and you will be amazed to see how this small addition can make a big difference by bringing in bliss and serenity. Pick what suits you best and introduce that aspect to bring the right balance between enjoyment, relaxing, and liveable interiors this summer.
Add charm to the dining table with essential accessories
While deciding about decorating the house, one should never forget to adorn the dining area as this is the one particular place that unites the family life. Rather, one should stress more and create a majestic table setting that makes your dining table bring out to be complete and look beautiful with all the essential accessories that make up for the Table accent. Make sure your dining zone is airy, well-lit with multiple pendant lights  and is peaceful enough so that one could enjoy the meals with sheer comfort, eliteness , and ease.
Here is a list of all essential accessories that  you must include to add charm to your dining table.
1.Table Linen including table cover or runners, with place mats, is the accessory that can bring special detail and beauty to the décor of the dining zone. Just throwing a runner and placing the royal leather table mats at the respective seats contrasting with the theme or color of the space or to the color of the upholstery of the dining chair can infuse a classy touch to the table surface, with a contemporary and modish look.
2.Salt and Pepper Shakers or Condiment servers need to be essentially placed on the dining table tops so that anyone could conveniently adjust the taste of the food. Also, little jars or canisters can be accompanied to hold the jams, pickles or some mouth fresheners that make up again for convenience as well as style to highlight your collection of Condiment servers.
3.Coasters are another essential décor pieces for the dining top. They are placed under beverages to avoid spilling of the drinks or other liquids from damaging the surface of the table or the table linen. Found in interesting designs and patterns , the coaster holder made of either sandstone or cork are recommended as they don't stick to the bottom of the glass and are less fussy.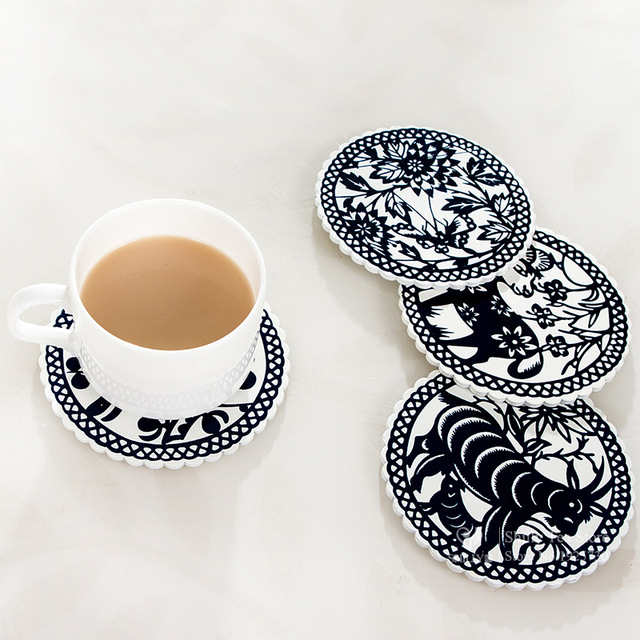 4.Adhering to modern etiquette, Napkins demand not to be tucked in the collar while, are placed on the lap to prevent food from spoiling the clothes. After meals, they are used to wipe hands and the face. Available in a variety of hues and designs either plain or printed ones, the cotton napkins are best to be rested along the cutlery on the dining table.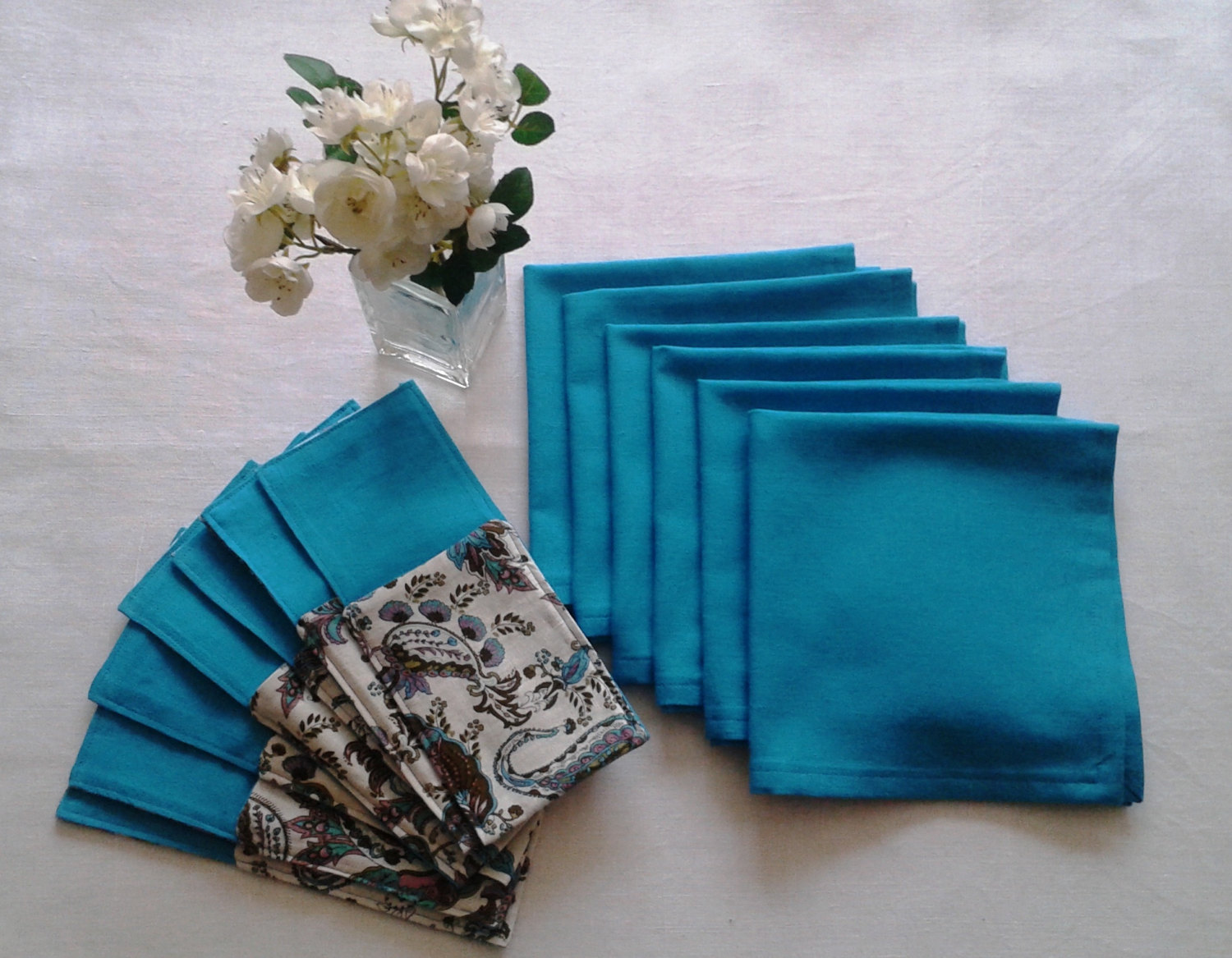 5.The Centerpiece is other essential and not to be missed from the list, as it serves as an eye –catchy factor to the dining table arrangement. Flowers are an accessory that completes every decoration. A vase with fresh or artificial flowers in the center of the table can surely take the décor of your dining zone to the next level. Otherwise, Candle lamps or tea lights are perfect to create a mesmerizing and welcoming dining table. As centerpiece is just a decorative installment you could also add some figurine made out of ceramics to adorn the dining table arrangement with a modern and regal touch.
While these are just the essentials for arranging your dining zone, some more additional options can be a modern candle holder, toast rack or a bread basket, insulated kettles, butter dish, bottle holder etc. While there is no limit to décor and playing with materials, textures or colors so just keep in mind to avoid cluttering the space as beauty on dining table can be enhanced with food which is the core player above all the rest items that are counted among the secondary players.