KEEMA EGG PARCELS by Komal Taneja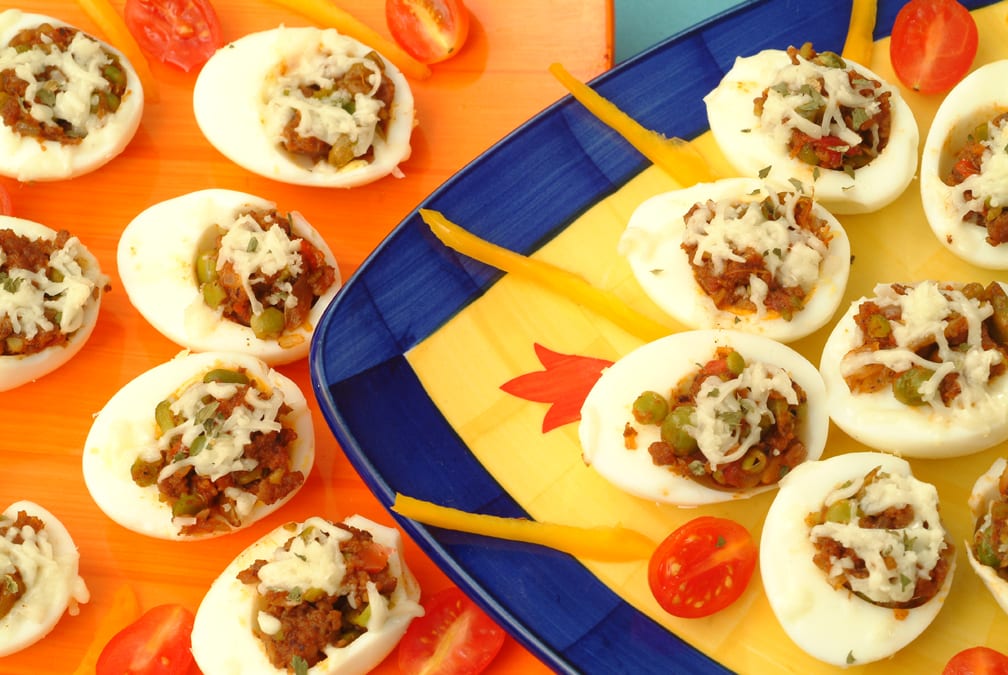 Preparation Time: -20min.
Cooking Time: -15min.
Serves: -4
Ingredients: – 8 hard-boiled eggs cut into halves with yolks removed.
For Filling: -1 cup boiled mutton and chicken keema, ½ tsp (Garlic paste, ginger paste) each, 1tbs (boiled peas, chopped onions, grated tomato) each, 1tbs oil.
Seasoning: – 1tbs lemon juice, ¼ tsp (meat masala, garm masala, biryani masala, red chilly powder, salt) each.
For Garnishing: – 1 cup grated cheese.
Method:
Heat oil in wok; stir fry the ginger and garlic paste, onions, tomatoes, to a smooth paste. Add the mutton minced, peas and sauté well.
Season with the seasoning given above.
Arrange the eggs in baking dish. Fill the keema mixture into the hollowed egg whites.
Sprinkle grated cheese over them, microwave for 5 minutes or bake pre-heated oven for 10minutes.
Serve hot with soup or salad and top it with drop of tomato sauce.
Fusion Tip: – You can fill mushroom and corn mixture in the egg white and also use the egg yolk mixture to get a creamy filling.
---
Born and brought up in Amritsar, Komal Taneja is a well-known culinary author with 31 cookery books and three coffee table books under her name.  Recipes for the Kama sutra, 365 Days of Diet with Honey by Dabur Honey and Big Bee's Secret Honey Recipes are some of her best works.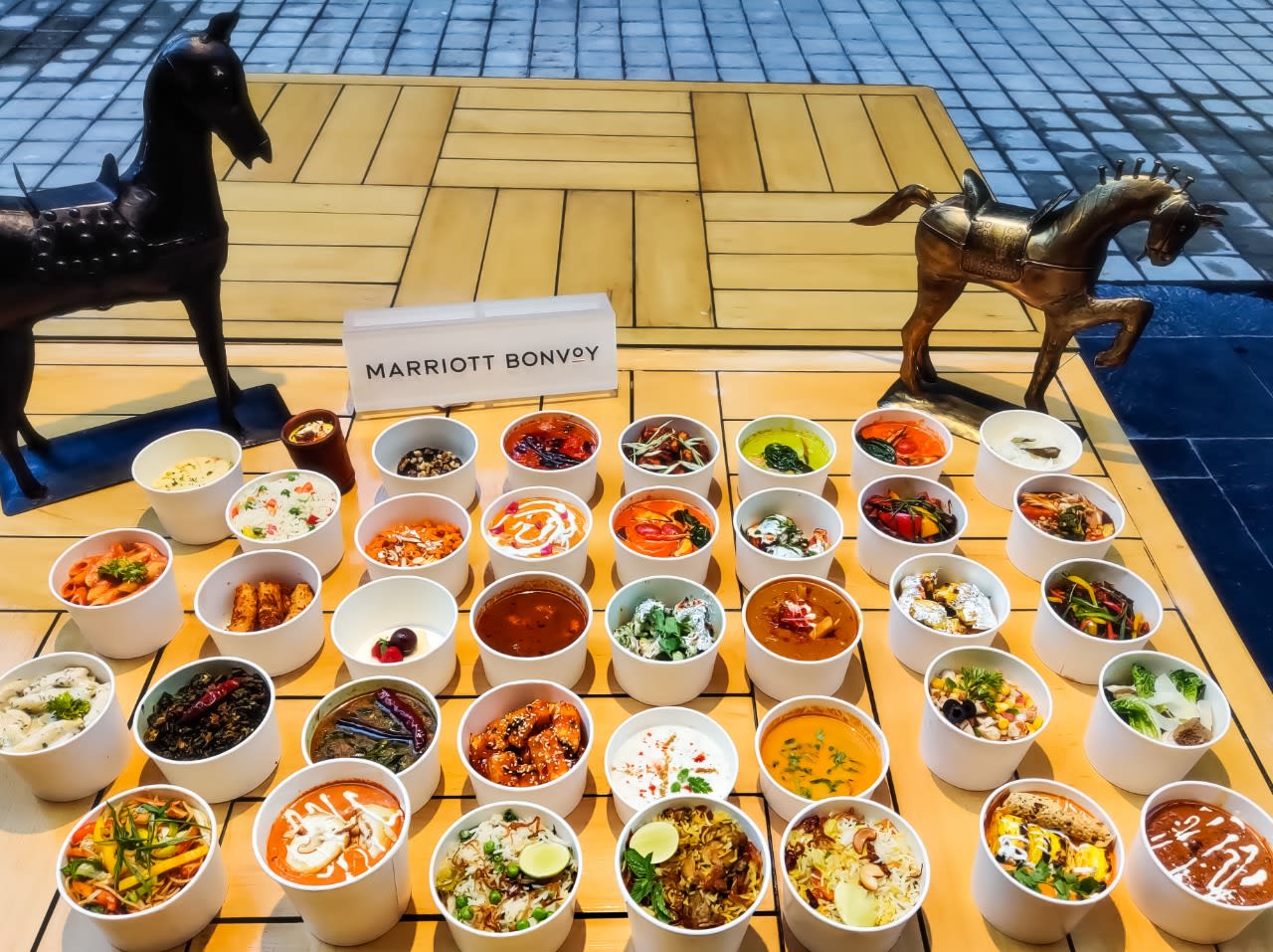 If you have been missing out on some of your favourite dishes amidst these unprecedented times, worry no more Marriott on Wheels is here! This one of a kind offering brings to you all your favourite restaurants' food at your doorstep. Indulge in flavourful culinary delights in the comfort of your home.
You can surprise your family or end a tiring workday with some scrumptious food by ordering some mouth-watering food from Renaissance Bengaluru Race Course Hotel and pamper yourself anytime, any day of the week. You can also break your fast to our bouquet of flavours delivered at your doorstep with Mehfil. Try your hands on dishes like roasted chicken, dal makhani, India combo boxes, pasta, pizzas, burani gosht and end your meal with some lip-smacking desserts like gajar ka halwa, cheese cake, phirni and so much more!
Delicious food comes home on Marriott on Wheels!
Renaissance Bengaluru Race Course Hotel
Place order with Swiggy and/or Zomato