Kareena's love for black would make your wadrobe trendy!
The queen of oomph and style in Bollywood has already set the new trend by showing her cute baby bump by her fashion choices. And now she is making black in her top of the list. She spotted in the restaurant of Bandra with her sister Karishma Kapoor enjoying Lunch. As usual, both sisters were looking amazingly wow in black. While Kareena Kapoor was in striped black and white top with black trousers, Karishma was spotted with floral top pairing with black pants.
Recently Kareena also had an appearance in Mami film festival and as always looking stunning in a black dress. Kareena's love for black not just stop here, in her recent photoshoot Kareena spotted donning a black outfit with sindoor maintaining the regal aura. Whether she has to get ready for any occasion she always bangs on trend with black and can turn any place by making it a fashion runway. We all love black and Kareena Kapoor definitely making it top of the list.
Rasika Dugal spotted wearing Vedika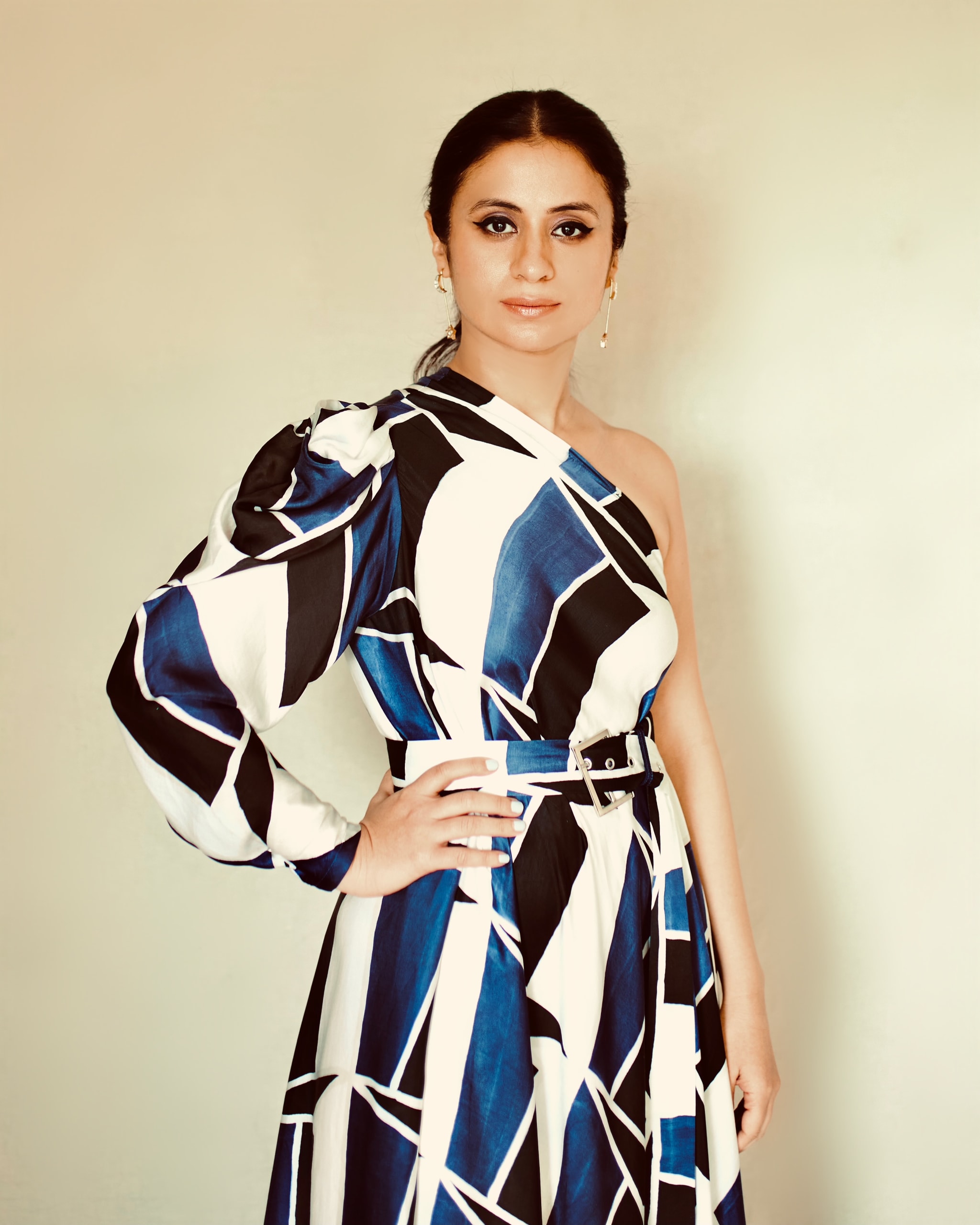 Rasika Dugal spotted wearing Vedika M's Hand brush painted one shoulder draped dress in deep blue, black & white with a belt for promotions.