Jacqueline Fernandez Launched The Body Shop's Campaign Against Animal Testing
One of India's renowned Makeup Brand The Body Shop has come up with an initiative in the form of a new campaign for a global ban on cosmetics animal testing on products and ingredients by 2020, revolutionizing the beauty industry.  Partnering with the leading non – profit organization working to end animal testing, Cruelty-Free International, The Body Shop will take the campaign to the highest authority, the United Nations, and request an international convention banning cosmetics testing on animals.
The potential for animal testing is still a huge risk around the world, with over 80% of countries still having no laws against testing in cosmetics. Despite the fact that most countries do not require safety data based on animal tests and reliable alternatives are available and those beauty companies like The Body Shop use innovative and effective cruelty-free ingredients in their products. Cruelty-Free International estimates that approximately 500,000 animals are still used in some countries in cosmetics testing every year.
Speaking of the campaign, Jacqueline Fernandez, Brand Ambassador of The Body Shop India says, "Real beauty cannot be achieved at the cost of harming anyone especially animals. The concept of animal testing for cosmetic brands should be banned. A socially responsible conglomerate would prefer not to implement testing measures that prove hazardous to anyone's health. That's why I extend support to The Body Shop's noble initiative to end this atrocious practice across this industry by launching a campaign to spread a global ban on animal testing of cosmetic products and ingredients. I request you all to sign the petition and save our animals."

Shriti Malhotra, COO, The Body Shop India says, "We are pleased to say that India was the first country in South Asia to ban Animal Testing in 2013. The Body Shop is proud to be a cruelty-free brand and a staunch supporter of effective, modern,  non-animal alternatives to cosmetic animal testing. With our' Forever Against Animal Testing' (FAAT) campaign we are asking our customers to help us end the unnecessary and out-dated practice of animal testing for good by signing the petition in our stores or on our website."
Jessie Macneil – Brown, Senior Manager International Campaigns and Corporate Responsibility, The Body Shop, says: "The Body Shop passionately believes that no animal should be harmed in the name of cosmetics and that animal testing on products and ingredients is outdated, cruel and unnecessary. This is why The Body Shop and Cruelty-Free International have partnered to deliver the largest and most ambitious campaign ever to seek a global ban on the use of animals to test cosmetic products and ingredients.

The Body Shop and Cruelty-Free International's new campaign is calling for an international ban on animal testing in cosmetics, on both products and ingredients, everywhere and forever. It is the most ambitious campaign ever against animal testing and aims to engage eight million people to sign the petition calling on the United Nations to introduce an international convention to end the practice once and for all. The petition can be signed online or at any of The Body Shop's 3,000 stores across the world. Consumers are being encouraged to use the campaign hashtag, #ForeverAgainstAnimalTesting, on social media to raise awareness of the issue.
Are Oats Benefits for Hair, Skin & Feet?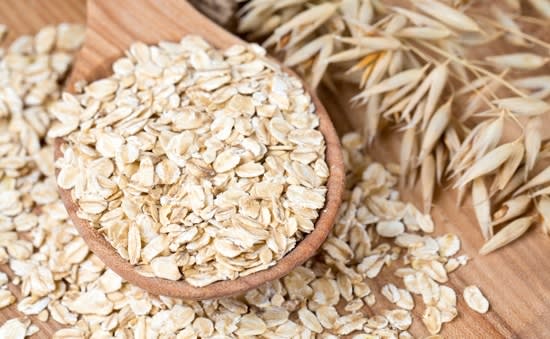 Be it television ads or dietitian plans, oats are everywhere. A great health food, oats are known to be low in calories and high in energy. We take a look at the benefits of oats.
What are oats?
Oats is a species of cereal grain, which is consumed as oatmeal, a perfect healthy breakfast. It is considered amongst healthiest foods as it is full of fiber, which helps in lowering cholesterol, rich in protein and low in fats. Eating oats every day in your breakfast is indeed a good idea.
Here are some fascinating ways of getting benefits from using Oats:
Fall in love with your skin
Including Oats in your diet plan is a good thing, but have you ever thought of applying it directly on your face? Yes, you read it right! Oats is a wonder beauty secret, and can be applied on the face as face scrub or face pack. Adding honey rose water or curd will make a good paste apply like a face pack. Keep on till it dry or a scrub; just massage it on the face with a gentle hand. The problem of acne or dryness can be easily solved with the use of oats. It can be used as a cleanser, moisturizer or a treatment for lightening skin colour.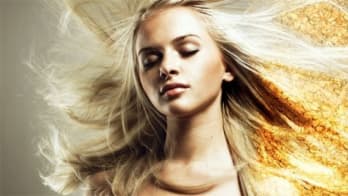 Life is too short to have boring hair
So, get health benefits to hair and scalp with oats. Applying oats on hair with milk or curd is also very beneficial to address the problems of dandruff, dryness, and itching or hair loss. Oats is full of vitamins, and you can use it as a mask to derive maximum benefits.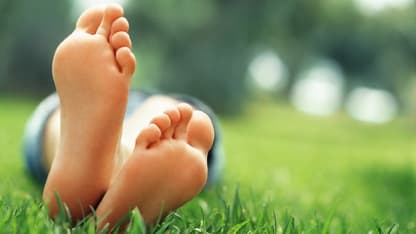 Make your feet happy
Most of the times your cracked feet call for help but you never listen. They can cause pain and itchiness if left untreated. How about giving your parched heels a special oats treatment? It can be a wonderful healer to soothe rough and dry skin of your feet. You can apply it by making a paste with ingredients such as glycerine.
Eat them or use them to get gorgeous skin and hair, oats are the wonder food in our kitchen.