Have a look at your favorite TV stars craving for Delhi's street food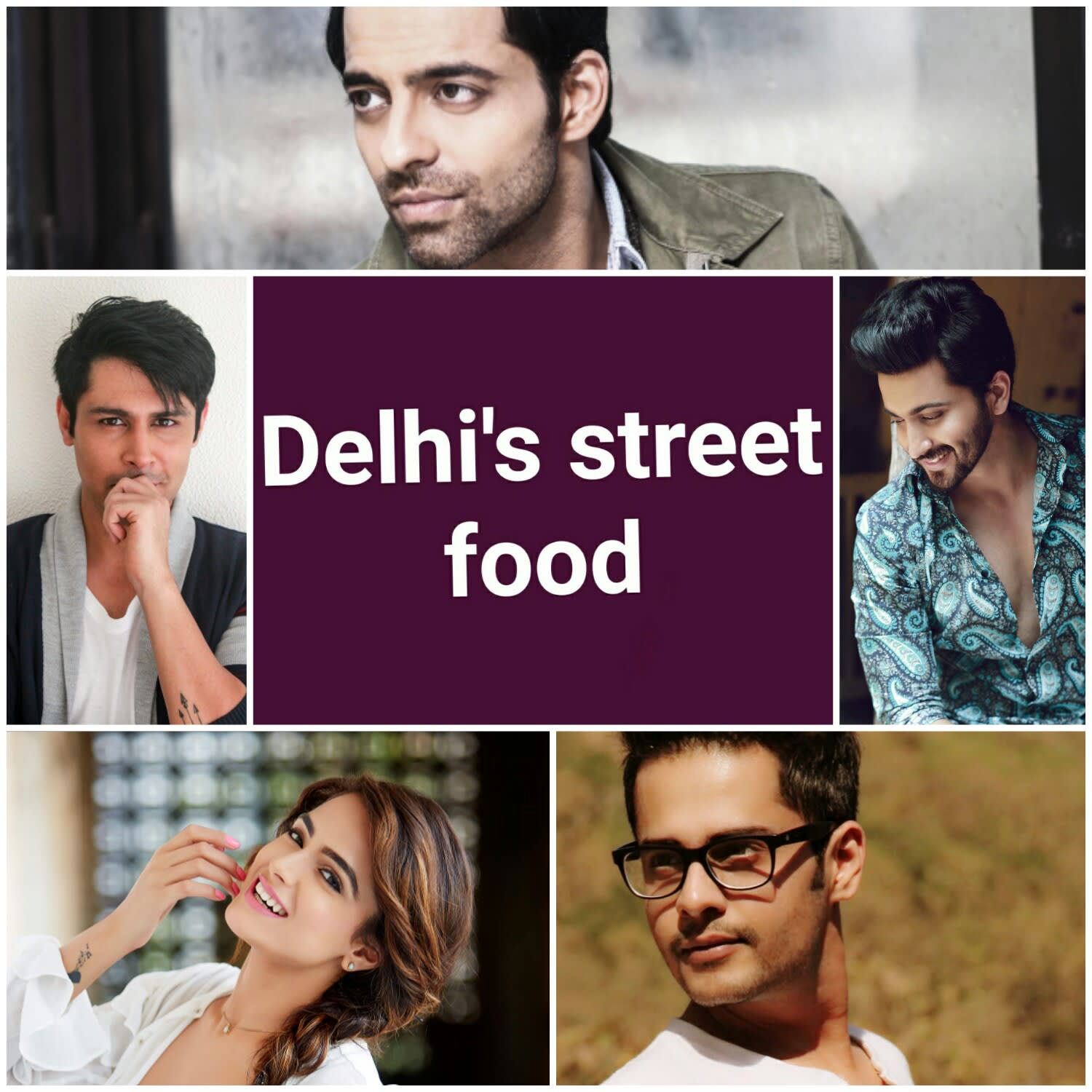 Delhi's cuisine and crunches are known worldwide. From international cuisines to authentic Indian flavors, Delhi shall never disappoint your taste buds. The best part about Delhi's food is the street food. India loves to keep savory snacks on the starter plates. Our favorite TV actors love Delhi's street food to hamper their chaat cravings and satisfaction of spicy needs in most carefree and inexpensive ways. We also asked them about their favorite chaat corners and their experiences. Read on to know more!
Himmanshoo Malhotra: Delhi's two place has always been on my list whenever I am I want to eat one is the Haldiram's which has joints are all over India serves tasty Panipuri, Papdi chat and other is Bittoo
Tikki Wala which serve delicious aloo tikki, bhalla chat. The best part about their stores is that they prepare chaats in healthy cooking oils or olive oils which has no harm on your body.

Asmita Sood: I am a big time street food lover of Delhi as I have spent my college life and I have enjoyed street side momos, samosas, dahi bhalla, papdi chat. On my priority list was always parathe wali gali in Chandni Chowk, tandoori fish, and tandoori momos. Any college life is incomplete and worthless if you didn't munched the street food.

Shardul Pandit: I am from Madhya Pradesh and paratha's have always been my favorite so whenever I visit Delhi I look for paratha's and Parathawali Galli- Chandni Chowk and chat at Connaught place is something I never fail to visit. I had almost every type of parantha there and couldn't have much of it. Whenever I visit Delhi, I take a time to serve my cravings.
Jasmin Bhasin: I can never forget Delhi food because I have actually lived there for a year and half. Sometimes, I crave for Delhi street food a lot and I can never forget my most favorite aloo tikki at Bittoo Tikki Wala, you don't have a place in Delhi that here the food is best everywhere you eat it's the best whether it's parathas, Maggie or whatever and I crave for it so much. I wish to get back there sooner.
 Ssudeep Sahir: Delhi street food is always the highlight of my trip whenever I visit here. It's so hard to pick one. But I love the mutter-kulche and aloo tikkis there. Recently I have been introduced to tandoori momos which were finger licking delicious. I visit Lajpat Nagar often to kill all my cravings.
Dheeraj Dhoopar: People in Delhi have a real sense of taste & the talent to cook finger licking dishes. I don't have any particular favorites but Delhi's street food attracts me the most. From chole kulcha, tikki, chaats to kulfi and rabri faluda, I don't have to worry which stall to go because all are so good.
Fall in love with Street food all over again!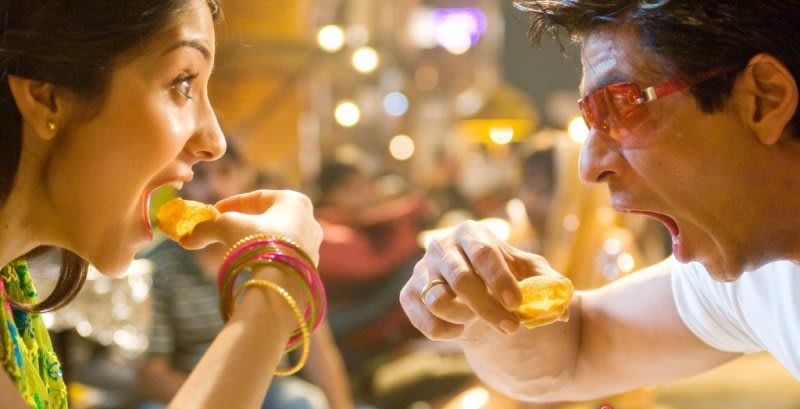 The epicenter of India i.e. Dilwalo ki Delhi is not only a place holding historical backgrounds but also food evolution since Independence. From international cuisines to authentic Indian flavors, Delhi shall never disappoint your taste buds. India and Indians love street food and place the savory snacks on their starter plates. Let's take a quick food walk in Delhi to find what to eat and where you can hamper your chaat cravings and satisfy your spicy needs in the most inexpensive way.
Chole Bhature
You hate it or like it but simply can never ignore it. Delhi offers world's greatest chole bhature. Let's be real, how can one resist fresh and sizzling Bhaturas coming straight from frying Kadhais and chole (chick peas) made with secret spices and completely appetizing. You may call it unhealthy and fattening but at the end of the day you will fall in love with the flavor.
OOWhere- Giani's Di Hatti in Chandni Chowk, Roshan's at Karol Bagh, Sita Ram at Paharganj, Nand ke chole bhature in Sadar Bazaar, Baba Nagpal Corner in Lajpat Nagar and Chache di Hatti in DU.
Golgappe
How can anyoe not love Golgappas. You had Panipuri in Mumbai and puchkas in Kolkata then Delhi's golgappa will replace other flavors on your tongue for sure. Golgappas are one of the Delhiites favorite snacks specially the ladies out there. Amalgamation of spicy, sourly and sweeten flavors will definitely take you on a different zone.
Where- Local markets of Rajouri Garden, Sarojini Market, Lajpat Nagar and CR park. Don't forget to try Pachranga Variations as they have wide range waiting for you (try vodka and tequila golgappas)
Kachori- samosa
Kachori with Sabji is one of the most loved street food in Delhi which will leave with teary eyes and running nose. The more spicy- the more tasty. Kachoris are fried and served best with aloo sabji, dash of coriander and chillies. Samosas are another fried flavorsome which makes the most common street food found on streets. One single bite of samosa will surely make it the first preferred snack.
Where- Hanuman Mandir CP, Old fort, Kamla Nagar, sharma Kachori Wala in Pitampura, Chandni Chowk eateries.
Dahi bhalla
One should never miss this very delicacy of Delhi called Dahi Bhalla. Sweet curd mixed with tangy chutney and chili sauce over soaked Dal Vada will turn your world upside down. Garnished with Pomegranate and Bhujia on top makes this dish tasty as ever.
Where-  Natraj in Chandni Chowk, Atul Chaat Bhandar in Rajouri Market, Shyam Ji corner at Old Delhi Road and Dahi Bhalla Corner at Karol Bagh.
kulfi
After so much spice who doesn't need this sweet savory. Thick Caramelized milk meshed with dry fruits and colors mounted on a stick makes Kulfi on the top when comes to dessert. How one cannot fall for such Nectarous dessert try now! Don't forget to ask them to dip in Rabri, it will definitely take your kulfi to seven heaven.
Where- Roshan Di Kulfi in Karol Bagh, Kuremal at Chawri Bazaae, Siya Ram Nannumal at Ajmeri Gate, Jain Kulfi Bhandar at Shahdara.
 Many other delicacies like Aloo chaat, Rabri Faluda, Ram Ladoos, Aloo tikki, Rolls, Kulfi Faluda, jalebi and moat kachori are waiting for you. go try all of them now and fall in love with Delhi even more.