Have a look at the pictures of your favorite B-town celebs in the Madcap Avatar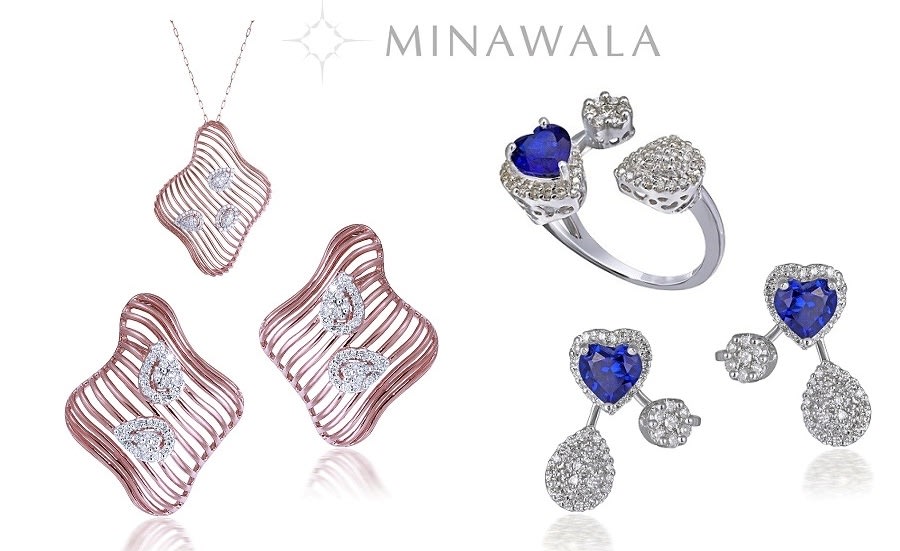 The B-town celebs too seemed to be overtaken with the recent inventions of the Snapchat app on Social Media, as its funky doodles, graphics and filters are really super entertaining. Almost everyone in the Tinsel Town was found sharing their hilarious pictures and videos on Facebook or Instagram while enjoying using the various SNAPCHAT filters.
However, to let you have a look at the pictures of your favorite B-town celebs posing in the madcap avatar here is a compiled list showing their love and obsession for the SNAPCHAT filters.
Alia Bhatt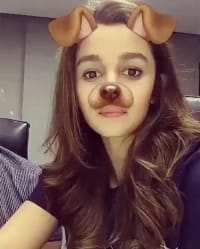 Alia Bhatt the cutest among all the Bollywood actresses looks absolutely adorable even in this puppy face filter or more prominently known Doggy face filter of Snapchat.
Aditi Rao Hydari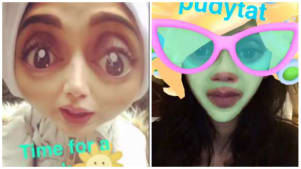 The super gorgeous Diva Aditi Rao Hydari looks like an alien in this beauty and makeup filter of Snapchat. With her eyes popping out in one Image and the other with a face pack and goggles, like the famous Pummy Aunty of YouTube look is again looking super cute with craziness and  fun packed in abundance.
Anushka Sharma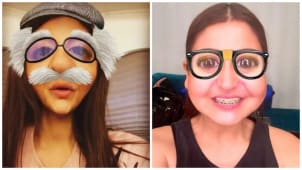 While Anushka Sharma seemed to enjoy her quirky look in these snapchat filters holding the picture  one with the old man's look and other with chubby cheeks, braces, and specs.
Sonam Kapoor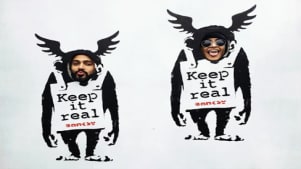 Sonam Kapoor too left no, stone unturned to show her craziest avatar with this snap chat filter holding on the legacy of badly animated animal based filters. In one she wears a tiger look, while the other she infuses the strange makeup and in the third one she holds the piggy look with a picture caption saying "In bed sick because she was piggy".
Shilpa Shetty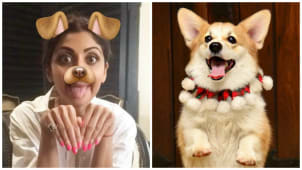 This style diva Shilpa Shetty Kundra is surely Bollywood's SNAPCHAT queen because in spite of the fact, that a majority of celebs tried this puppy face Snap chat filter but she's just the one who seemed to do justice with this delightful pose.
Sonakshi Sinha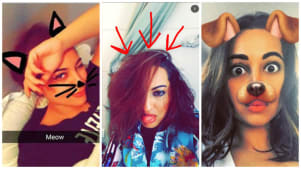 Sonakshi with her Dabangg attitude is definitely a not to be missed  as she aptly knows what fun is. She nailed the funny look with the snaps in cat face and puppy face Snap chat filter while a one in random red arrows.
Not just female celebs seemed to be obsessed having fun and enjoyment with Snap chat filters, even the male celebs of Bollywood seemed to be the uploading their craziest pictures using these filters on social media.
Varun Dhawan
Varun Dhawan too was found loaded with fun and cheer in the Snap chat filter pictures where he was found in Bollywood's favorite Puppy Face filter and the other he used the face swap filter where he was seen like Karan Johar.
Ranbir Kapoor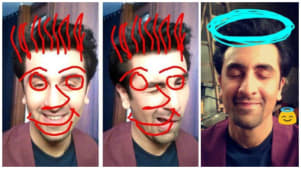 Ranbir Kapoor who's known to be less involved on Social Media uploaded his picture same like the look of 7 Up's Fido-Dido character in the ad. While in another snap, he infused the angel-like look with the same emoji in the snap.
Siddharth Malhotra and Fawad Khan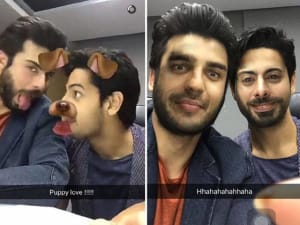 Siddharth Malhotra and Fawad Khan were seemed to enjoy each other's companionship while having fun with Snapchats Puppy Face filter and the Face swap filter.  Both of them looked absolutely hilarious in these madcap avatars.
Even other Bollywood celebs like Sunny Leone, Nargis Fakhri, Jacqueline Fernandes, Shraddha Kapoor Akshay Kumar and much more seemed to be the fan of the Snapchat filters.To have some more fun and evoke more laughter look at the pictures of your favorite B-town celebs in the Madcap avatar on their Instagram account.