Have a look at the pictures of your favorite B-town celebs in the Madcap Avatar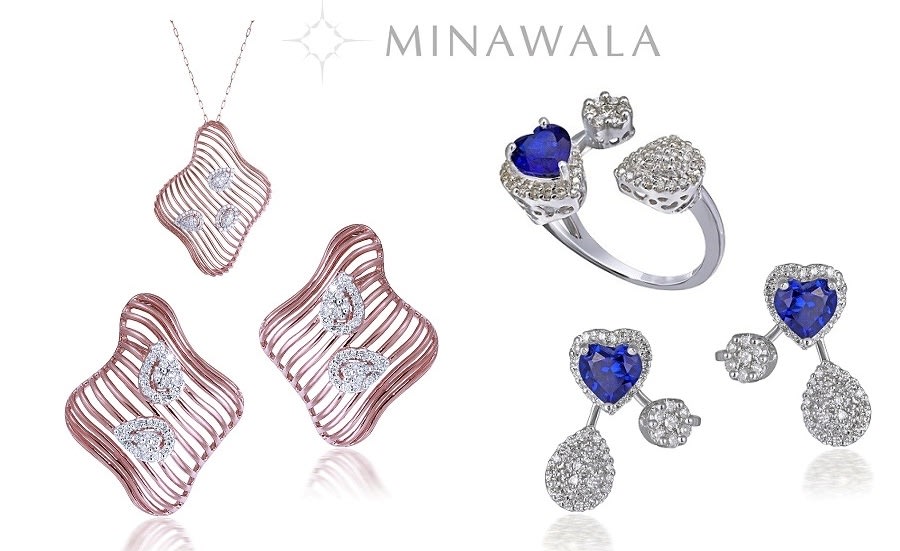 The B-town celebs too seemed to be overtaken with the recent inventions of the Snapchat app on Social Media, as its funky doodles, graphics and filters are really super entertaining. Almost everyone in the Tinsel Town was found sharing their hilarious pictures and videos on Facebook or Instagram while enjoying using the various SNAPCHAT filters.
However, to let you have a look at the pictures of your favorite B-town celebs posing in the madcap avatar here is a compiled list showing their love and obsession for the SNAPCHAT filters.
Alia Bhatt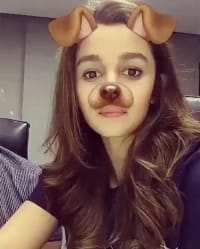 Alia Bhatt the cutest among all the Bollywood actresses looks absolutely adorable even in this puppy face filter or more prominently known Doggy face filter of Snapchat.
Aditi Rao Hydari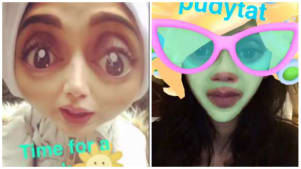 The super gorgeous Diva Aditi Rao Hydari looks like an alien in this beauty and makeup filter of Snapchat. With her eyes popping out in one Image and the other with a face pack and goggles, like the famous Pummy Aunty of YouTube look is again looking super cute with craziness and  fun packed in abundance.
Anushka Sharma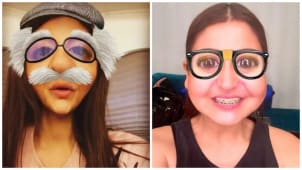 While Anushka Sharma seemed to enjoy her quirky look in these snapchat filters holding the picture  one with the old man's look and other with chubby cheeks, braces, and specs.
Sonam Kapoor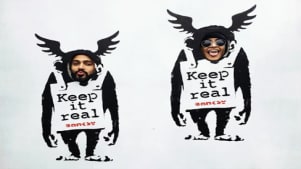 Sonam Kapoor too left no, stone unturned to show her craziest avatar with this snap chat filter holding on the legacy of badly animated animal based filters. In one she wears a tiger look, while the other she infuses the strange makeup and in the third one she holds the piggy look with a picture caption saying "In bed sick because she was piggy".
Shilpa Shetty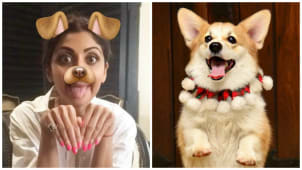 This style diva Shilpa Shetty Kundra is surely Bollywood's SNAPCHAT queen because in spite of the fact, that a majority of celebs tried this puppy face Snap chat filter but she's just the one who seemed to do justice with this delightful pose.
Sonakshi Sinha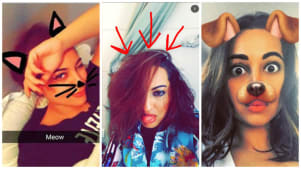 Sonakshi with her Dabangg attitude is definitely a not to be missed  as she aptly knows what fun is. She nailed the funny look with the snaps in cat face and puppy face Snap chat filter while a one in random red arrows.
Not just female celebs seemed to be obsessed having fun and enjoyment with Snap chat filters, even the male celebs of Bollywood seemed to be the uploading their craziest pictures using these filters on social media.
Varun Dhawan
Varun Dhawan too was found loaded with fun and cheer in the Snap chat filter pictures where he was found in Bollywood's favorite Puppy Face filter and the other he used the face swap filter where he was seen like Karan Johar.
Ranbir Kapoor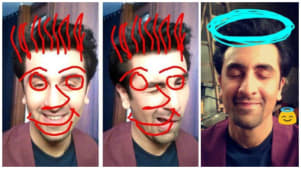 Ranbir Kapoor who's known to be less involved on Social Media uploaded his picture same like the look of 7 Up's Fido-Dido character in the ad. While in another snap, he infused the angel-like look with the same emoji in the snap.
Siddharth Malhotra and Fawad Khan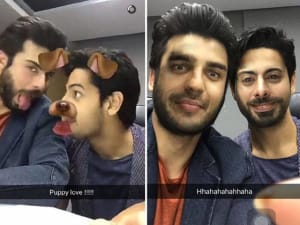 Siddharth Malhotra and Fawad Khan were seemed to enjoy each other's companionship while having fun with Snapchats Puppy Face filter and the Face swap filter.  Both of them looked absolutely hilarious in these madcap avatars.
Even other Bollywood celebs like Sunny Leone, Nargis Fakhri, Jacqueline Fernandes, Shraddha Kapoor Akshay Kumar and much more seemed to be the fan of the Snapchat filters.To have some more fun and evoke more laughter look at the pictures of your favorite B-town celebs in the Madcap avatar on their Instagram account.
Yesha Rughani from Hero Gayab Mode On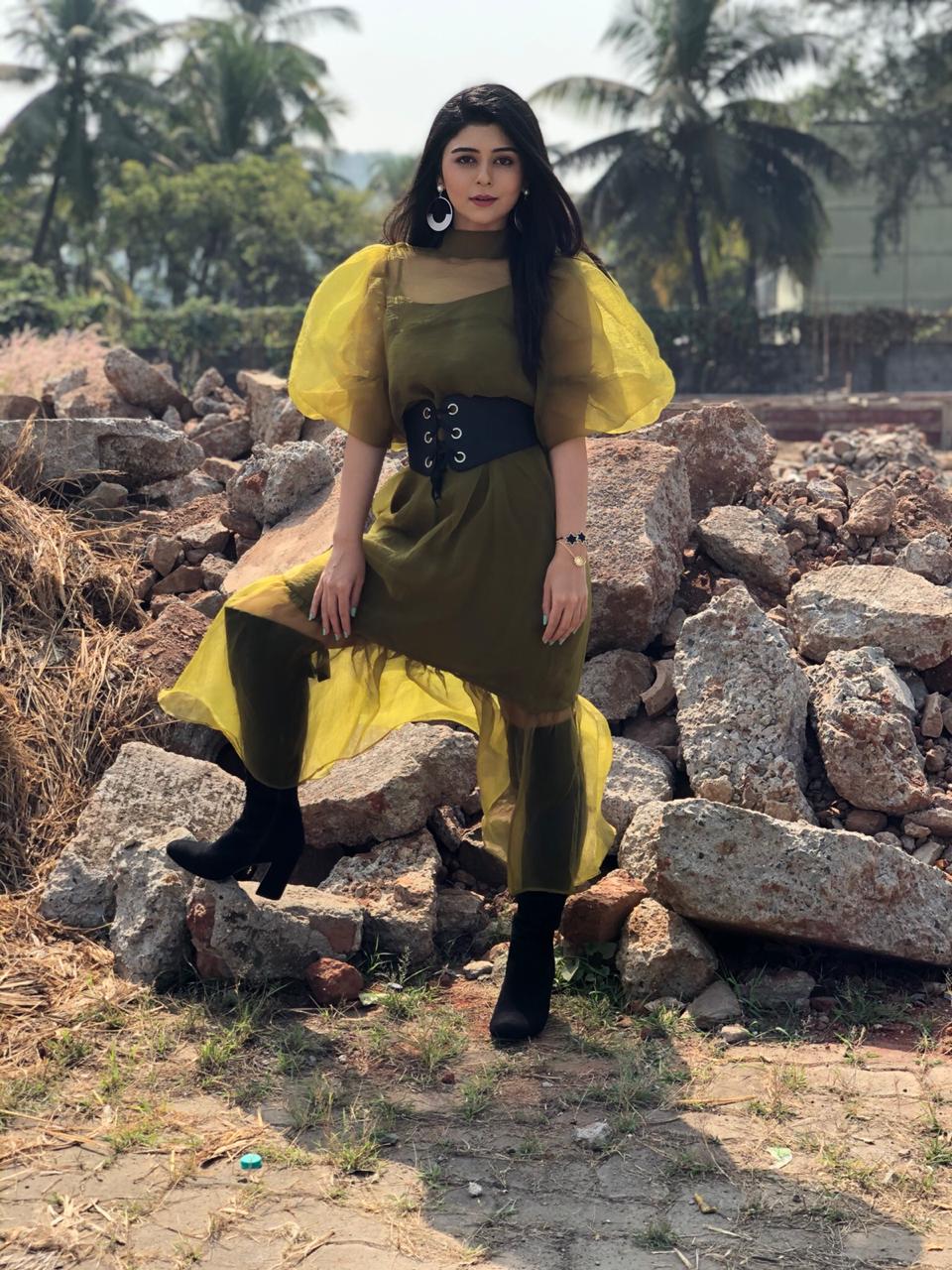 Working during a pandemic is no easy feat, but actor Yesha Rughani, who was last seen in Muskaan, says that all precautions are being taken on the sets of her brand her show Hero Gayab Mode On. Talking about it, she says, "I think new normal has become a lifestyle now. Whether I am going for work or something else, I have to follow precautions. Obviously, you are scared. But on the set, we take many precautions, medical people are there, they check us every day. The makeup and hair stylists are wearing their kits. So, I think overall it's a secure working environment. I hope everybody stays well and fit."
The actor is back on the sets after almost a year and is loving it. "We wrapped up Muskaan's shoot in December last year and this show is launching December. We have started shooting from November so I think almost a year. It just feels too good to be back and I think I have been missing being onscreen. I missed shooting and I am loving the feeling of getting on the makeup chair, the entire routine, listening to action, cut, roll each and every minute detail of shoot life. It's fabulous to be back," she says.
In fact, she's got a lot of appreciation for her look too. "I rejuvenated myself during this break. I got into this healing thing where I was on a strict detox and my skin healed, my hair, my body healed. I was in my comfort zone and used to wake up on time and follow a proper routine, even though there was a lockdown. I had ample time in the lockdown to take care of myself. I am fresh as a flower now and all set to rock again. For the new look, I am getting really good reviews because people are seeing me like this onscreen for the very first time. My first two roles were very different. So, seeing me in a totally different avatar with short hair is exciting. I have really lost weight, there is a different kind of look and feel to the role. I am getting a very good reaction and I am loving it," she says.
Meanwhile, Yesha started a balloon business too during the lockdown and plans on balancing both her acting and business venture. "Lockdown has, of course, changed our lives in many ways from being able to value things to be grateful to life, self-healing and taking care of yourself, self-discipline. I ventured into a new business. I love to be very busy so I think it wouldn't be a problem to manage both the things. I have my sister also who is taking care of this business, apart from me. I think it works for us. I also carry my laptop and everything to shoot so that if I get some time, I make some designs and send them across. I think it's going to be fun to manage both," she says.