Fix oral odor come closer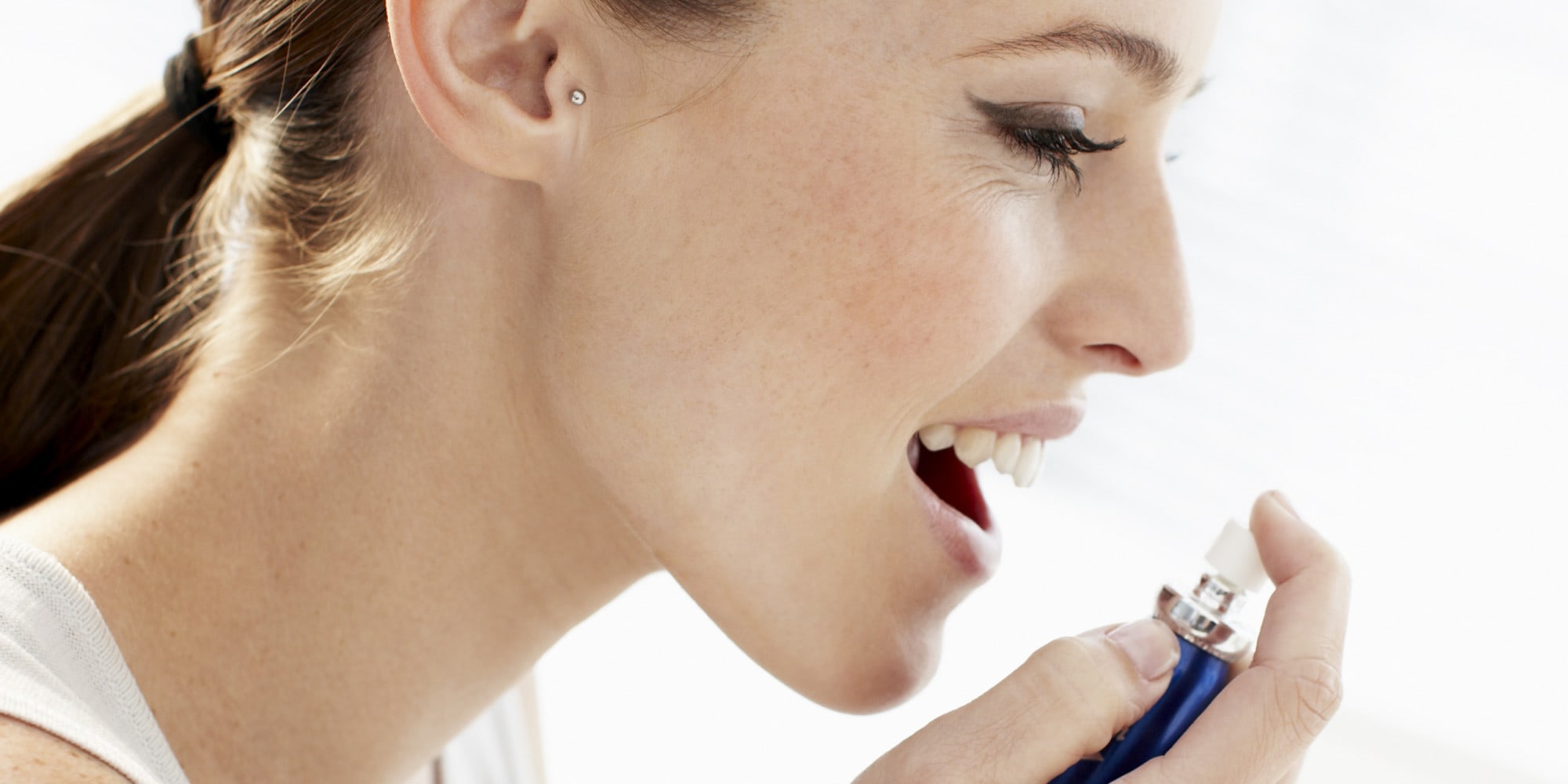 See your dentist every six months or at least yearly. Next take care of your teeth and gums. Good oral hygiene also is a key to fighting bad breath. Ideally, you should brush and floss after every meal to help reduce the odor-causing bacteria in your mouth. While a regular toothbrush works just as well if you use it as recommended, Dr Neeti Salvi owner and senior dentist at Stoma Dental Care recommends using an electric toothbrush, for two reasons. "First, because many electric toothbrushes have timers on them and the majority of people do not brush their teeth for the right length of time. And secondly, because electric toothbrushes distribute a uniform motion, which I find, helps remove plaque more efficiently than when my patients use manual toothbrushes."  Some mouthwashes or mouth rinses can help prevent cavities and reduce bacteria-causing plaque and fight bad breath. Stick to an antiseptic or antibacterial rinse that kills bacteria, rather than a cosmetic rinse that just focuses on freshening the breath.

Watch What You Eat
What you eat affects what you exhale. That's because as food is digested, it's absorbed into your bloodstream and then is expelled by your lungs when you breathe, said Dr Salvi.  Eat healthy, balanced diet and regular meals.  Certain diets — such as extreme fasting and very low-carb diets — can give you bad-smelling breath. Snack on raw carrots, celery, or apple slices. Avoid garlic, onions, and other spicy foods. Chronic garlic users not only have chronic bad breath, they also have body odor.
More ways to fix bad breath
Stay hydrated: If you can't brush your teeth after a meal, drink a lot of water to clean harmful bacteria and debris from between your teeth. Drinking milk can even help deodorize some offensive breath odors, said Dr Neeti Salvi. Avoid sugary drinks.
Chew sugarless gum: Doing so, for 20 minutes after a meal can help saliva flow. Gum that's 100% xylitol-sweetened can help reduce cavities and gives nice fresh breath.
Don't drink too much coffee: Coffee is a smell which clings to your tongue. Switch to herbal or green tea.
Cut back on alcohol. Alcohol leads to a dry mouth. Too much beer, wine, and hard liquor can make your breath smell for up to eight to 10 hours after you finish drinking, she added.
Don't smoke or use other tobacco products. Cigarettes, pipes, and gutka can foul your breath. "Smoking gives a foul breath," she said.
Rejuvenate with Aloe Vera's magic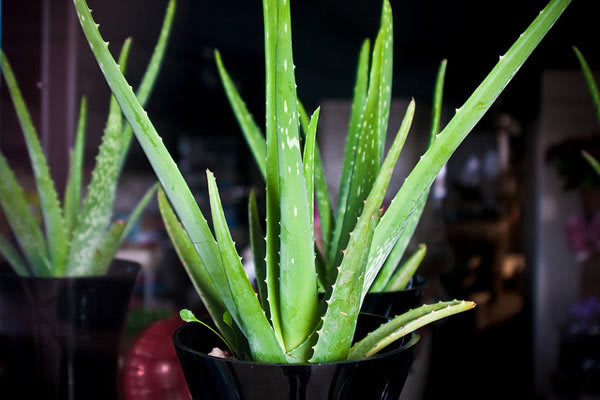 Aloe Vera needs no introduction. This incredible plant medicinal plant full of nutritional benefits has earned a permanent place in many an application from beauty creams, healthy juices, smoothies or diet supplements. It is a succulent plant and part of the lily family (Liliaceae). It has both internal and external applications thus, acting as a safe and natural healer when applied or consumed orally. Aloe Vera contains over 200 active components including vitamins, minerals, amino acids, enzymes, polysaccharide, and fatty acids. No wonder that it is beneficial in all applications.
Benefits of Aloe Vera for skin
Aloe Vera is one of the primary compounds used in the cosmetic industry. Aloe Vera soap and gel are good for the skin and nourish your skin from within, giving your skin a healthy glow. It is packed with several nutrients like glycerin, sodium palmate, sodium carbonate, sodium palm kemelate, sorbitol, etc.
Prevents early signs of aging: Wrinkles and fine lines appear as you age. Aloe Vera helps in preventing these early signs of aging. As your skin ages, it tends to get drier and loses its elasticity. This makes it more susceptible to wrinkles and fine lines. Aloe moisturizes the skin, and it also helps remove dead cells. In fact, research has proven that Aloe Vera improves the elasticity of skin and makes it smoother and suppler.  You can use it as a moisturizer to hydrate it without making it greasy.
Reduces stretch marks: With the passing of age, skin expands and contracts during pregnancy or due to rapid weight gain. The elasticity of the skin gets damaged, which results in ugly stretch marks. These marks can be healed with the regular use of Aloe Vera.
Heals acne:  Aloe Vera has antibacterial and anti-inflammatory properties because of the presence of gibberellins and auxins. This helps reduce your acne. It also contains polysaccharides that stimulate the growth of new cells. This speeds up the healing process for acne and prevents scarring.
Cures sun burnt skin: Because of its anti-inflammatory properties, it can be applied directly on the sunburnt area. It acts on the epithelial skin layer and provides a protective layer to the skin for retaining moisture. This aids in faster healing.
Heals External Wounds And Insect Bites:  Due to its medicinal properties it is great to treat wounds, bug bites or insect bites. Aloe acts to help relieve the pain of wounds and provides relieves from itching. Aloe Vera is an astringent which causes the contraction of body tissues, basically used to reduce bleeding from minor injuries.
Benefits of Aloe Vera for Health
You can detoxify the body and reduce inflammation with Aloe Vera juice.  One of the causes of inflammation is oxidative damage, which is caused due to the free radicals in your body that damage your cells. Aloe Vera is rich in antioxidants. These antioxidants bind with the free radicals and help manage the inflammation.
Aloe vera juice treats gastroesophageal reflux disease (GERD). GERD causes symptoms such as heartburn, chest pain, and trouble with swallowing, and aloe juice is an effective cure. Drink it early in the morning on an empty stomach improves digestion and cures stomach troubles. Aloe Vera has anti-inflammatory properties which soothe the stomach lining and the oesophagus. It also helps fight against pathogens that cause gastrointestinal problems, including bloating and discomfort.
Helps in treating piles. Its anti-inflammatory properties diminish inflammations inside and out and help in alleviating bowel irregularities and intestinal problems. It makes stool soft and easy to pass. Anthraquinones, one of Aloe Vera's key ingredients, help in stimulating contractions on the walls of the digestive tract.
Benefits of Aloe Vera For Hair
Aloe Vera has a chemical similar to that of keratin that rejuvenates the hair with its nutrients, giving hairs more elasticity and preventing breakage. Application of Aloe Vera powder can help promote hair growth. It can work wonders for dandruff and itchy scalp. Aloe helps in maintaining the pH balance of your hair.
As it is moisturizing in nature, it strengthens and promotes healthier hair.
Rejuvenate your entire system with Aloe Vera.