Featuring Jacqueline Fernandez's signature line, The Body Shop India introduces new make-up ranges for all the beauty fans!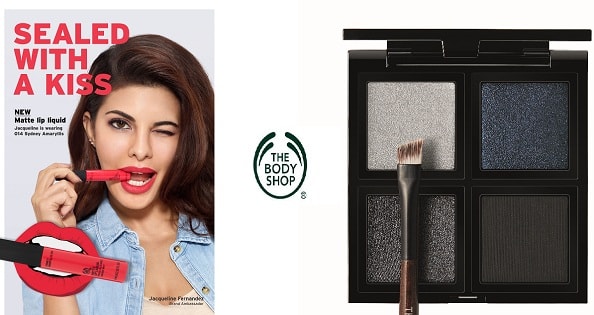 A global beauty brand, The Body Shop has the biggest offerings for all the beauty fans, to let them rejoice with the Make-up range at The Body Shop which is sure to reflect about real, authentic expressions of you. The brand invites you to meet the three new beauties and Jacqueline Fernandez's signature line within the ranges to inspire you. 100% vegetarian, cruelty-free and formulated without petrolatum and mineral oils, keeping in mind your love, the new Fresh Nude Cushion Foundation, Matte Lip Liquids and Down to Earth Eye Shadow Quads  are sheer beauty affair to indulge you in its love.
Sealed with her 'kiss', Bollywood style diva, Jacqueline Fernandez's signature line features her inspiration and selection for the bold, fun and confident, just like herself. She absolutely loves and adores the Matte Lip Liquid in 014 Sydney Amaryllis and Down To Earth Eye Shadow Black Quad that defines her personal style and elegance.
Jacqueline Fernandez, brand ambassador, THE BODY SHOP INDIA said that, she is very excited about introducing her Signature line for The Body Shop by bringing a whole gamut of new make-up range that makes you party ready in an instant.  This range defines her taste of sophistication, being confident and looking radiant. It adds a newfound confidence to your personality and complements your uniqueness, she further added.
Sharing her views about introducing this range of products, Ms. Shriti Malhotra, COO, THE BODY SHOP INDIA, said, "The world is making progress towards an elevated lifestyle and natural and ethical beauty. The Body Shop understands the pulse of evolution and endeavors to offer exquisite products that complement their unique personalities. The introduction of Jacqueline's Signature range is a part of the overall growth strategy of the company marked by immaculate quality and innovative perfection."
The New make –up range comprises of-:
1.FRESH NUDE CUSHION FOUNDATION
Our lives are only getting more frantic and a no mess, no fuss approach to beauty is what is needed. The NEW Fresh Nude Cushion Foundation is so easy to apply and when the heat of the day gets to you, apply the foundation to decrease the temperature of your skin by 01 degree. It's the best of a liquid foundation in a convenient compact, this formula provides protection with SPF 25 PA++ and 24-hour moisture. It's so buildable and practical even men feel comfortable using it.  Some couples even like to share it.
Cleverly combining a cushion sponge with micro-mesh, this new on-the-go essential gives you just the right amount of foundation for spill-free, hygienic, and totally effortless application. Simply push the cushion down to release the formula and rock the applicator against your skin to release the desired amount of product. Enriched with 100% organic Community Trade aloe vera and English rose water, this fresh-feeling foundation is 100% vegan with a semi-matte texture that looks so natural it might be mistaken for your own skin.
2.DOWN TO EARTH EYESHADOW QUADS – CORE
Bold girls know how to be fearlessly authentic. We believe make-up should express your individuality – not supress it, which is why we've created NEW Down to Earth Eyeshadow Quads.Inspired by the Earth's richest natural colours and enriched with babassu and sesame oils, it's a caring formula, which prevents creasing for a long-lasting finish. The highly-pigmented shades are remarkably buildable and blendable – so you can create a look that's completely true to you.
From dramatic smoky eyes to natural day looks, this spectrum of wearable shades can be used wet or dry to achieve any look you dream up. Available in five colour combinations, each quad offers a different look and has been designed to flatter every eye colour.
3.MATTE LIP LIQUIDS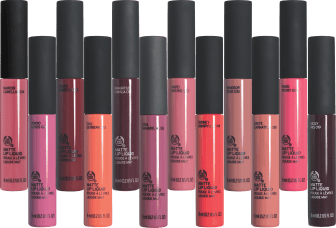 Just. Wow. Nailing the liquid lipstick trend, these creamy lipsticks dry to a velvety matte finish, ensuring your lips are ready for those sassy party photo booth shots. Available in twelve phenomenal shades, from nearly nudes to plush plums.
Are Oats Benefits for Hair, Skin & Feet?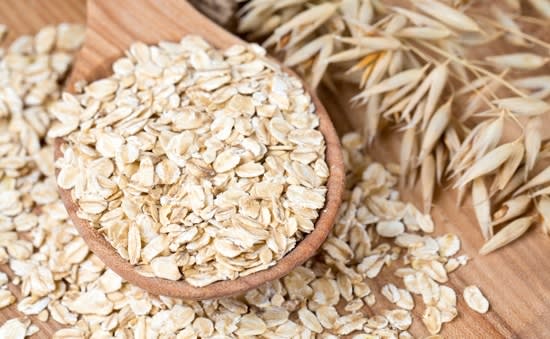 Be it television ads or dietitian plans, oats are everywhere. A great health food, oats are known to be low in calories and high in energy. We take a look at the benefits of oats.
What are oats?
Oats is a species of cereal grain, which is consumed as oatmeal, a perfect healthy breakfast. It is considered amongst healthiest foods as it is full of fiber, which helps in lowering cholesterol, rich in protein and low in fats. Eating oats every day in your breakfast is indeed a good idea.
Here are some fascinating ways of getting benefits from using Oats:
Fall in love with your skin
Including Oats in your diet plan is a good thing, but have you ever thought of applying it directly on your face? Yes, you read it right! Oats is a wonder beauty secret, and can be applied on the face as face scrub or face pack. Adding honey rose water or curd will make a good paste apply like a face pack. Keep on till it dry or a scrub; just massage it on the face with a gentle hand. The problem of acne or dryness can be easily solved with the use of oats. It can be used as a cleanser, moisturizer or a treatment for lightening skin colour.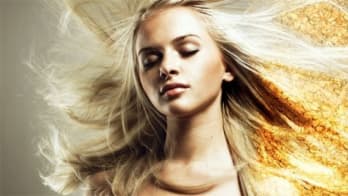 Life is too short to have boring hair
So, get health benefits to hair and scalp with oats. Applying oats on hair with milk or curd is also very beneficial to address the problems of dandruff, dryness, and itching or hair loss. Oats is full of vitamins, and you can use it as a mask to derive maximum benefits.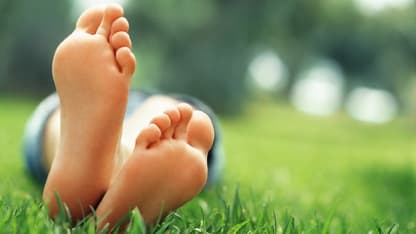 Make your feet happy
Most of the times your cracked feet call for help but you never listen. They can cause pain and itchiness if left untreated. How about giving your parched heels a special oats treatment? It can be a wonderful healer to soothe rough and dry skin of your feet. You can apply it by making a paste with ingredients such as glycerine.
Eat them or use them to get gorgeous skin and hair, oats are the wonder food in our kitchen.