Fashion Icons Shining at Shoppers Stop Designer of The Year Awards 2017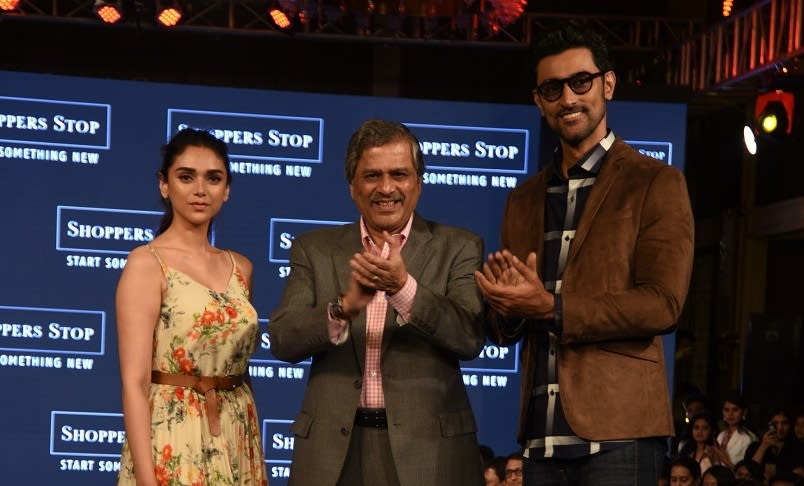 The future of fashion took center stage at the grand finale of the Shoppers Stop Designer of the Year Awards 2017. The star-studded finale, judged by an esteemed panel comprising fashion stalwarts Rocky S, Falguni & Shane Peacock, as well as Mr. Govind Shrikhande, Customer Care Associate & Managing Director, Shoppers Stop Ltd., was a fitting end to the 8-month long hunt for the country's finest fashion design talent.
Showstoppers Aditi Rao Hydari and Kunal Kapoor showcased the Shoppers Stop private brand segment while glamorous models Anchal Kumar, Sucheta Sharma, Sony Kaur, Arshia Ahuja, Anita Kumar and more strutted the students' fashion-forward designs at the glittering event in Mumbai.
Shoppers Stop Designer of the Year 2017 is the industry's most prestigious platform to recognize and reward budding fashion design students. Shoppers Stop partnered with India's leading fashion design institutes and colleges to discover the country's foremost fashion design aspirants. Out of 700 applicants, 13 students were shortlisted for the grand finale where they showcased their designs across 4 categories – women's Indian-wear, women's western wear, athleisure, and accessories.
The top 13 finalists included Adiba Zaidi, Alka Bishnoi, Bhoomi Desai, Chitra Lal, Jaspreet Cibbar, Krusha Gala, Monika Sharma, Neha Pandey, Priyanka Kalita, Saikat Mondal, Shrishti Kushwaha, Vijendra Dubey, and Vivek Mishra. The Shoppers Stop Designer of the Year 2017 winners will get the once-in-a-lifetime opportunity to retail their collection across select Shoppers Stop stores exclusively for Shoppers Stop's private and exclusive brands. The runners-up will get a chance to intern at India's leading fashion retailer to hone their design skills.


Showstopper Aditi Rao Hydari said,

"Shoppers Stop Designer of the Year is a fantastic platform to discover budding fashion talent across the country. The energy of these young designers is infectious and their ideas are phenomenal. I am so excited to be here to get a glimpse of the future of India's fashion talent!" 

Kunal Kapoor added

, "I am amazed by the talent of these young fashion students. Their designs reflect their enthusiasm and fresh perspectives. Everyone here is a winner and especially Shoppers Stop for introducing this fabulous talent to the industry."
Yesha Rughani from Hero Gayab Mode On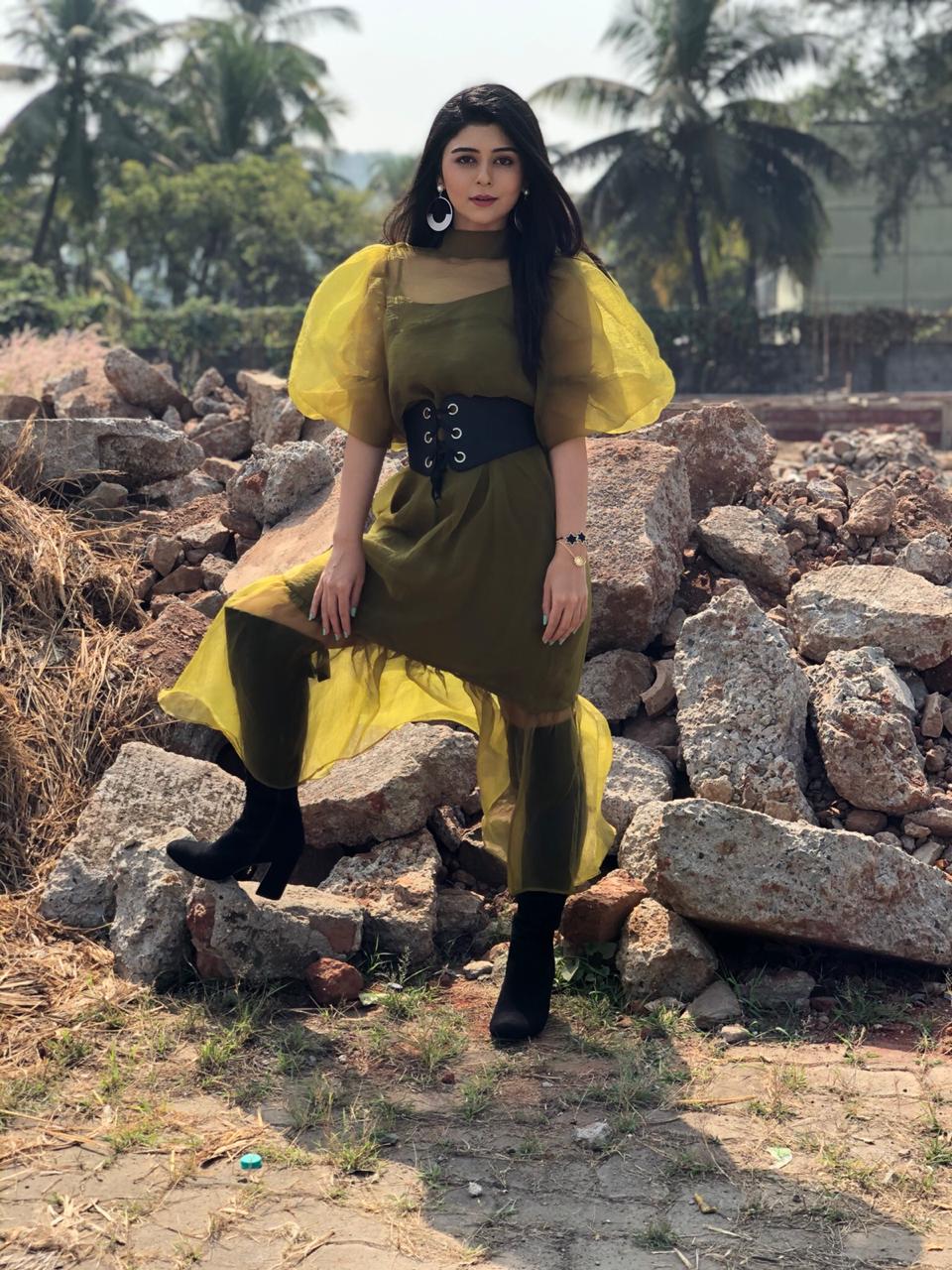 Working during a pandemic is no easy feat, but actor Yesha Rughani, who was last seen in Muskaan, says that all precautions are being taken on the sets of her brand her show Hero Gayab Mode On. Talking about it, she says, "I think new normal has become a lifestyle now. Whether I am going for work or something else, I have to follow precautions. Obviously, you are scared. But on the set, we take many precautions, medical people are there, they check us every day. The makeup and hair stylists are wearing their kits. So, I think overall it's a secure working environment. I hope everybody stays well and fit."
The actor is back on the sets after almost a year and is loving it. "We wrapped up Muskaan's shoot in December last year and this show is launching December. We have started shooting from November so I think almost a year. It just feels too good to be back and I think I have been missing being onscreen. I missed shooting and I am loving the feeling of getting on the makeup chair, the entire routine, listening to action, cut, roll each and every minute detail of shoot life. It's fabulous to be back," she says.
In fact, she's got a lot of appreciation for her look too. "I rejuvenated myself during this break. I got into this healing thing where I was on a strict detox and my skin healed, my hair, my body healed. I was in my comfort zone and used to wake up on time and follow a proper routine, even though there was a lockdown. I had ample time in the lockdown to take care of myself. I am fresh as a flower now and all set to rock again. For the new look, I am getting really good reviews because people are seeing me like this onscreen for the very first time. My first two roles were very different. So, seeing me in a totally different avatar with short hair is exciting. I have really lost weight, there is a different kind of look and feel to the role. I am getting a very good reaction and I am loving it," she says.
Meanwhile, Yesha started a balloon business too during the lockdown and plans on balancing both her acting and business venture. "Lockdown has, of course, changed our lives in many ways from being able to value things to be grateful to life, self-healing and taking care of yourself, self-discipline. I ventured into a new business. I love to be very busy so I think it wouldn't be a problem to manage both the things. I have my sister also who is taking care of this business, apart from me. I think it works for us. I also carry my laptop and everything to shoot so that if I get some time, I make some designs and send them across. I think it's going to be fun to manage both," she says.