Exhibit your Style Quotient With Tri Color Fashion This 15th August!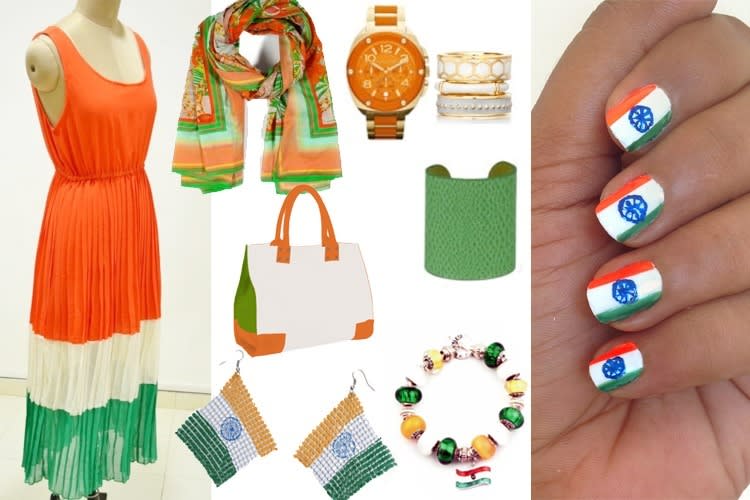 Let the 70th Independence Day ring in style. With the kites fluttering in the blue sky and a festive upbeat mood. Concerts or garden parties or colleges and offices events are being planned where the dress code is a tri-color theme. Now, you can't decide what to wear for Independence Day?
You are not alone as 'what to wear' is the phrase on most people's conversations. While you have the freedom to wear just anything, adding a touch of the national colors to your clothing is no doubt a satisfying feeling. Both the men and women can pick up outfits, accessories in coordination with the colors of our flag to look special at the celebration. Here are some of the ideas that will help you exhibit your style quotient this Independence Day.
Styling tips for Women
When it comes to choose outfits for women there are a number of options. Wearing an ethnic outfit would be the best for the occasion.
Pick up a green churidar or tights and pair it up with a white kurti that's either plain or which has embroidery on it and wear saffron dupatta to get the tricolor feel. It's a combination that can never go wrong and will look very appealing and awesome. Don't forget to wear a 'bindi'. Also add on some bangles in saffron white and green. They are the right mix of femininity and symbolic of Indian culture.
Otherwise you can wear all white as your Independence Day outfit by pairing it with a saffron dupatta or green dupatta which gives an awesome tricolor look. Pair the whole with matching tri-color accessories. You can even wear a sari as this traditional brings out the femininity of a woman like no other contemporary outfit. You can wear a multi-color bordered white saree and pair up it with saffron or green colored blouse.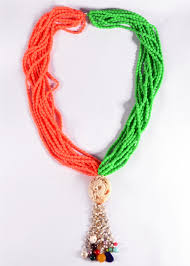 Whatever you choose to wear from the above choices, pair the whole with either of the tri-color earrings, bangles, neckpieces. Also, don't forget about the nail art as this brings out a personalized touch.
Styling tips for men
While men too have a lot many dress code options for this Independence Day celebration. Nehru Jackets are the trendiest style for the occasion. Pair your white kurta with denim and a saffron jacket. Otherwise, you can wear an all-white pathani with a green jacket with orange detailing with a flag brooch. You can wear an orange kurta with white dhoti pants for an impressive look. Men can also accessories with tricolor bracelets, watches, cap or turbans.
If you like to go with casual wear then wear a printed tee which has tri-color on it. Even a tri-colored dupatta or a scarf is one of the best options for both the men and the women. However, whatever you choose make sure you feel comfortable in your dress.