Enjoy the Lavish Iftar Food in Turkish Style at the BARIS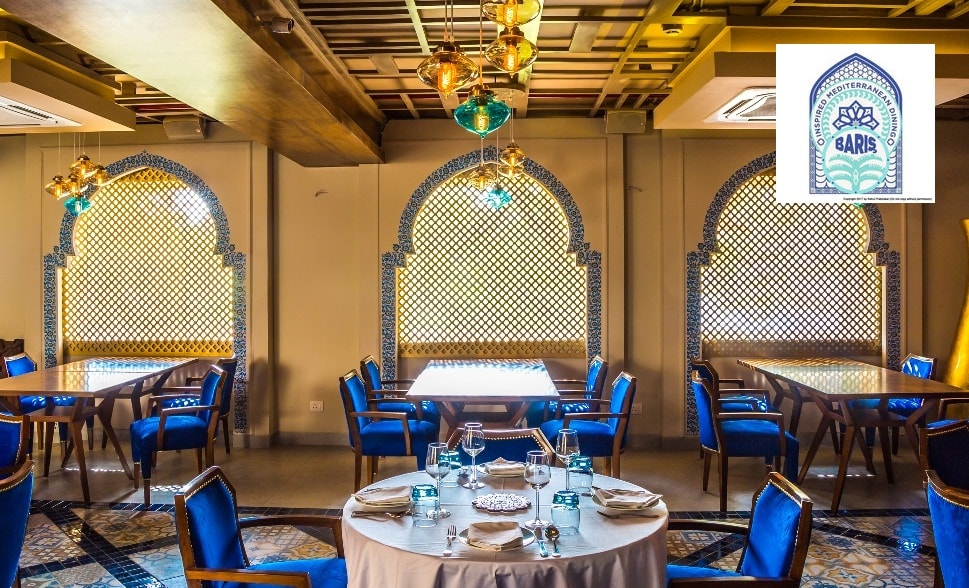 Gather your friends and family in the relaxed, authentic and refreshing Mediterranean restaurant BARIS, created to give people a rejuvenating fine dining experience. This time restaurant is offering a specially tailored menu for Iftar that features Tavuk Kalbuni – Chicken biryani stuffed in crust served along with Iftar condiments (almonds, dates, black currant & olives) Sebze Kalbuni – Mix vegetable biryani stuffed in crust served along with iftar condiments. You can end the meal on a sweet note by sampling desserts such as Baklava, Pumpkin Catalana, Crema di chocolate, etc.
Scrolling your finger on the menu of Baris Restaurant is a very close experience to taking a walk on the streets of Turkey and its inspiring neighbors from scrumptious Kuzu Incik to refreshing Turkish coffee, and from Hummus Bin Dujaj to divine Kolokithi, each item is sure to leave you smacking your lips for more! The menu offers an exotic and tempting array of delicacies such as Avocado Labneh, Anavut Cigeri, Mercimek Corbasi, and flavourful Urfa Kebab, each made from the finest traditional Turkish ingredients.

Address – Building 3, Local Shopping Complex,
Mazjid Moth, Greater Kailash (GK) 2, New Delhi
Date – Ongoing, till 27th June 2017
Timings – 12 Noon to 3:30 PM & 6 PM to 12:30 AM
Meal For Two – Rs. 1,800/-