Designer Sumona Couture unveils the Festive Collection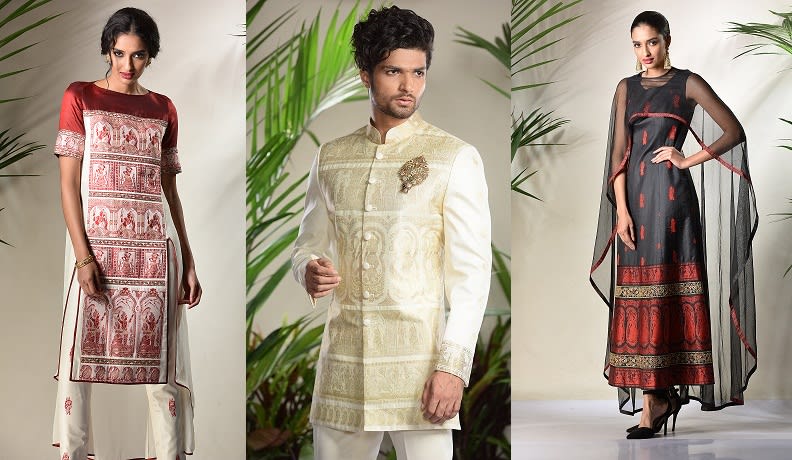 Style yourself with the festive collection from Sumona Parekh. The festive collection is inspired by the philosophy behind the label that juxtaposes the old with the new.
The collection is crafted with elegance and grandeur to make the outfits appropriate for both day and night wear making them a flexible piece in woman's wardrobe. Bengal is famous for its unique craftsmanship and artistic values. So, they deliberately chose a local state fabric in an attempt to help the locality of the Baluchori family in Bishnupur. The idea was to be local and think global at the same time while keeping our focus firmly of the beautiful artwork of the Baluchori textile and design from Bishnupur in Bengal.  A conscious effort has been made to assimilate the current spirit of "Make in India" into our collection.
The artwork and techniques used in this collection are the Japanese Kirigami self on self-work, zardozi embroidery and Aari grace work which enhances the look of the collection in elegant and subtle ways.