Designer label Payal Khandwala turns 5 with her New Collection "BACK TO BASICS"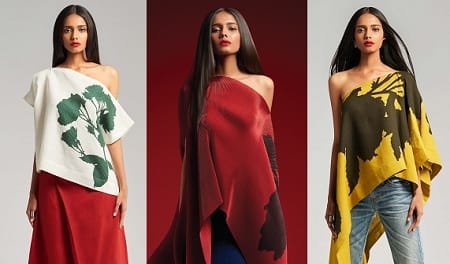 Designer label Payal Khandwala turns 5 this spring, and to mark the anniversary in a delightful manner Payal Khandwala made a concerted effort to focus on the brand's core philosophy. Payal Khandwala that  is an apparel brand which is always been known for its colours and silhouettes, along with creating strong cuts that are simplistic has launched New Collection "BACK TO BASICS".
Payal Khandwala makes a statement that, as a philosophy, they have never focused on trends or even fashion for that matter, because her impetus to establish the distinct grammar of the label has always come from within. "Our garments have always maintained a very personal point of view, shapes are both free spirited yet classic and remain easy but luxurious" she further adds.
In her New Collection "BACK TO BASICS" she being a painter loves the idea of a strong visual to communicate a concept. So this season the starting point of our print story was a cluster of roses – a simple thought, but a strong reference. A motif that is central to the perceived dichotomy of femininity and strength. Yet she conceived them as an antithesis of how we typically see flowers in spring, fragile, in full bloom and in colour. So when she penciled the artwork, the theme was gentle in theory but bold in execution.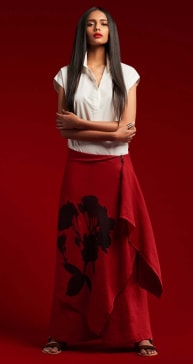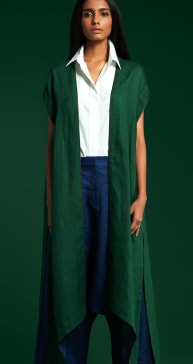 Devoid of pigment and defined by a strong line; Payal Khandwala kept the illustration minimal yet very graphic. The pattern was drafted freehand on paper and she played with scale and placement to cement this idea, with a motif that is both fierce but still rooted in something feminine, much like the clothes themselves.
In a stark contrast to our masculine lion motif last season, our rose is its counterpart this time around. In addition to our palette of coffee, crimson, citrine, indigo and leaf green our layered separates in pleats, linens, cottons and light silks, also make an appearance in black and white. A first for our label otherwise synonymous with a rich jewel toned palette.
This collection "BACK TO BASICS" marks our five year journey – from the inception of the brand, to the launch of our label, our two flagship stores in Mumbai, our third store in Delhi, and everything in between."