Designer Bharat Reshma Showcased Their Collection at India Showcase Week 2017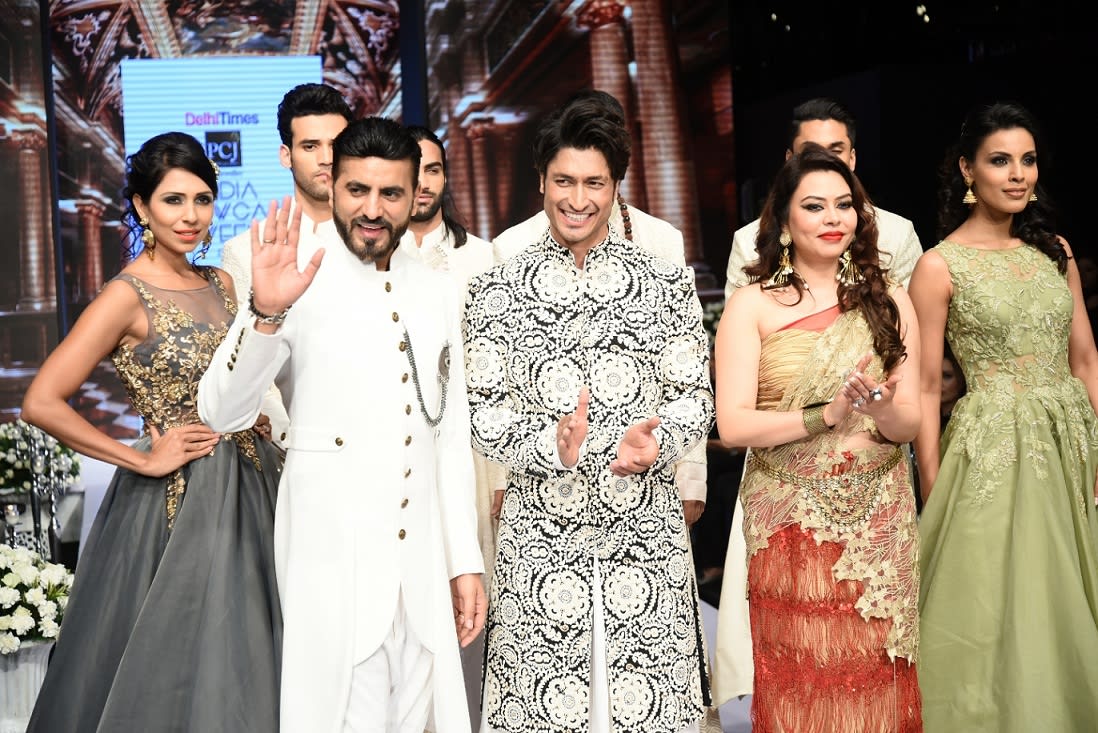 Bharat and Reshma Grover forayed into the fashion industry many years ago with their formal wear collection for men with the sole objective of bringing about a revolutionary change in men's wedding wear. One of the major factors that got them going were the Indian weddings which were becoming very glamorous, but somehow the bride in all her adorned glory always seemed to steal the lime light. The grooms were always in the staple light colored sherwani which did not do much to enhance his personality on his most special day. Such factors got them into creating garments for the groom which were interesting, unique, aesthetic and gave a whole new meaning to their personality. In recent years, they also launched their women's wear collection, which too is a huge success now.
Bharat Reshma Grover have established names in the world of fashion and have made a niche for themselves in the world of fashion within a very short span of time, so much so that fashionistas and style icons of today are more than eager to follow in their footsteps. The designers are a holistic package which comes with plenty beyond sheer designing. They are not confined to mere designing but they exude the essence of all pervading style. Besides the fact that their creations appeal to a wide cross section of the society they essentially appeal to the generations y and z. The youth seems completely enamored with their outfits and nothing seems to deter them from opting for their designs.  They have the strongest point of their design as they have an attire for every occasion be it a wedding, corporate event, gala dinner, or a casual outing. Their sartorial sense is individually focused on the details of each occasion. Their Bridal wear designs are inspired by the joys and rituals associated with Indian Weddings. The USP of their brand in the Indianness packaged in a contemporary way.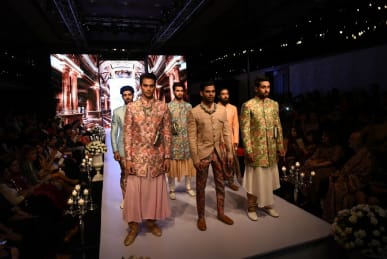 Wise words by the duo-"We believe Fashion has the power to transform an image and make a social statement, with our hard work, capabilities, and trust in God, we aim for the sky and for inner satisfaction". Their excellence in the field has been consistently recognized by various quarters of the industry. Already having a plethora of awards in their kitty to mark their achievements over the years they were recently awarded arch the of excellence award, Rashtriya Gaurav Excellence award for fashion designing to name a few as they have excelled in several design categories.
The designer duo has been involved in various events at their breathtakingly beautiful studios with Bollywood Stars like Vidya Balan, Bipasha Basu, Kareena Kapoor, Akshay Kumar, Varun Dhawan, Sonu Sood and Salman Khan to name a few. These stars have heaped praises on the duo's creativity and have loved the clothes the duo designed for them.
Beyond the horizons of Fashion, the designer duo has also played a prominent role in creating a semblance of social equality and have extended a helping hand to the myriad of social causes which underscores their commitment towards social equality and corporate social responsibility. They have been actively involved in animal rights movements and have made a huge contribution towards managing pets responsibly and saving tiger causes recently.
From Goa to Kashmir, actors talk about their favorite holiday spots!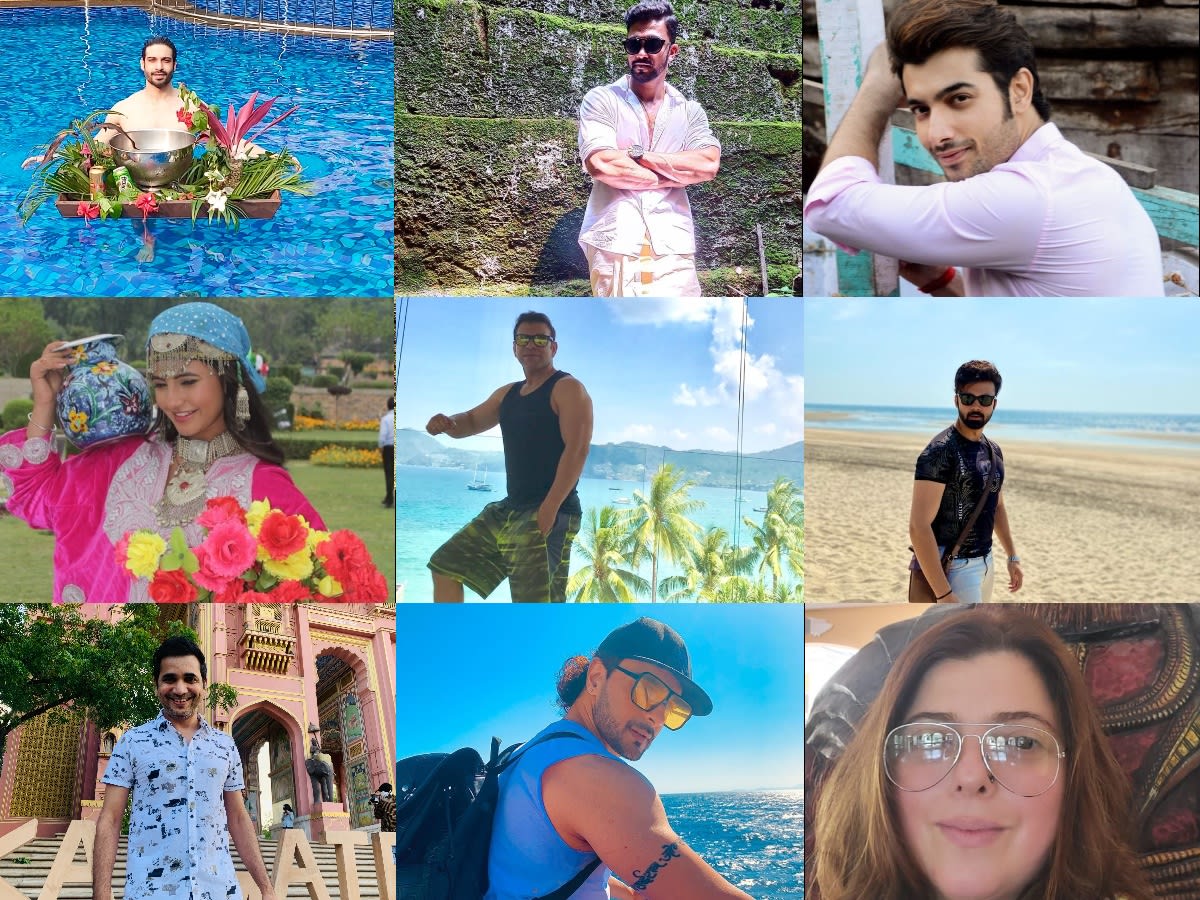 Winters are here! If you want to ring in the New Year on a grand holiday, here are some great get-away suggestions from these actors.

Delnaaz Irani: One of my favourite perks which come with being is an actor is the travel that the job entails. We have to travel far and wide for our shoots and I just love that. There are so many exotic and beautiful places in Gujarat, Kerala, Rajasthan but my favourite getaway is Goa. I love beaches and I go to Goa to just relax and refresh myself. If I talk about a place close by, it will have to be Panchgani and Mahabaleshwar. I often go for 2,3-day trips there. It's a mini hill station and is so beautiful.

Angad Hasija: I have travelled to so many places but my favourite still remains Jammu and Kashmir. I feel Gulmarg is one of the most beautiful places in the world. No wonder they call it the Switzerland of India. I have gone to Jammu and Kashmir twice. My second favourite is Kerala, I love the beaches there.
Meera Deosthale: My favourite travel destination will have to be Kashmir. I remember we had gone for an outdoor shoot there and I was so mesmerised by the place. I decided that I will stay here when I retire. It is completely serene, calm and beautiful. The locals are also so warm and welcoming there. And the best part about Kashmir is the food. The delicacies are there are to die for.


Vijayendra Kumeria: India is a huge country and it has so many beautiful and exotic places which need to be explored. I love travelling to new places and the next place which I want to go is somewhere in the northeast. I hope I go soon. Besides this, my favourite holiday destination is also Kashmir, specifically Pahalgam. It is truly is a heaven on earth.

Rohit Choudhary: Despite travelling extensively abroad, I feel that India has some of the most beautiful places. I love Kerala, it is so beautiful. Even Jim Corbett and Rishikesh are my favourite. I think before planning a foreign trip, it's important to try and explore options in India. There are so many places which are so amazing.

Rajit Dev: If I have to think of a dream holiday place in India, it will have to be Kashmir. The beautiful snow peaks, the sound of the river flowing as well as the delicious food…everything in Kashmir is stunning. I also love Kerala. The backwaters are truly amazing and there is so much of greenery around. The waterfalls, beaches…everything is so beautiful. I love the food in Kerala too.
Avinash Mukherjee: I want to start by saying that India has some of the most amazing tourist places. From Kashmir to Gujarat to Kanyakumari, everything is so beautiful. I don't really have a dream place which I want to go to for a holiday, but if you ask me, I can go to Golden Temple in Amritsar again and again.

Saanand Verma: Mount Abu is my favourite destination in India. I remember when I was shooting for the film Pataakha, I had to lose weight and I used to go for a walk from Mount Abu to Guru Shikhar. It was an amazing experience. There was a big bell there and it is believed that if you ring the bell, all your wishes will come true.
Sharad Malhotra: If you ask me about my favourite place in India for a holiday, it will have to be Goa. I love Goa and everything about it. The place, the food, the beaches, the hotels, everything! Goa is one place where I can go and just relax, without a care in the world.