Culinary Excellence Makes History at the Prestigious 13th Annual Chef Awards by ICF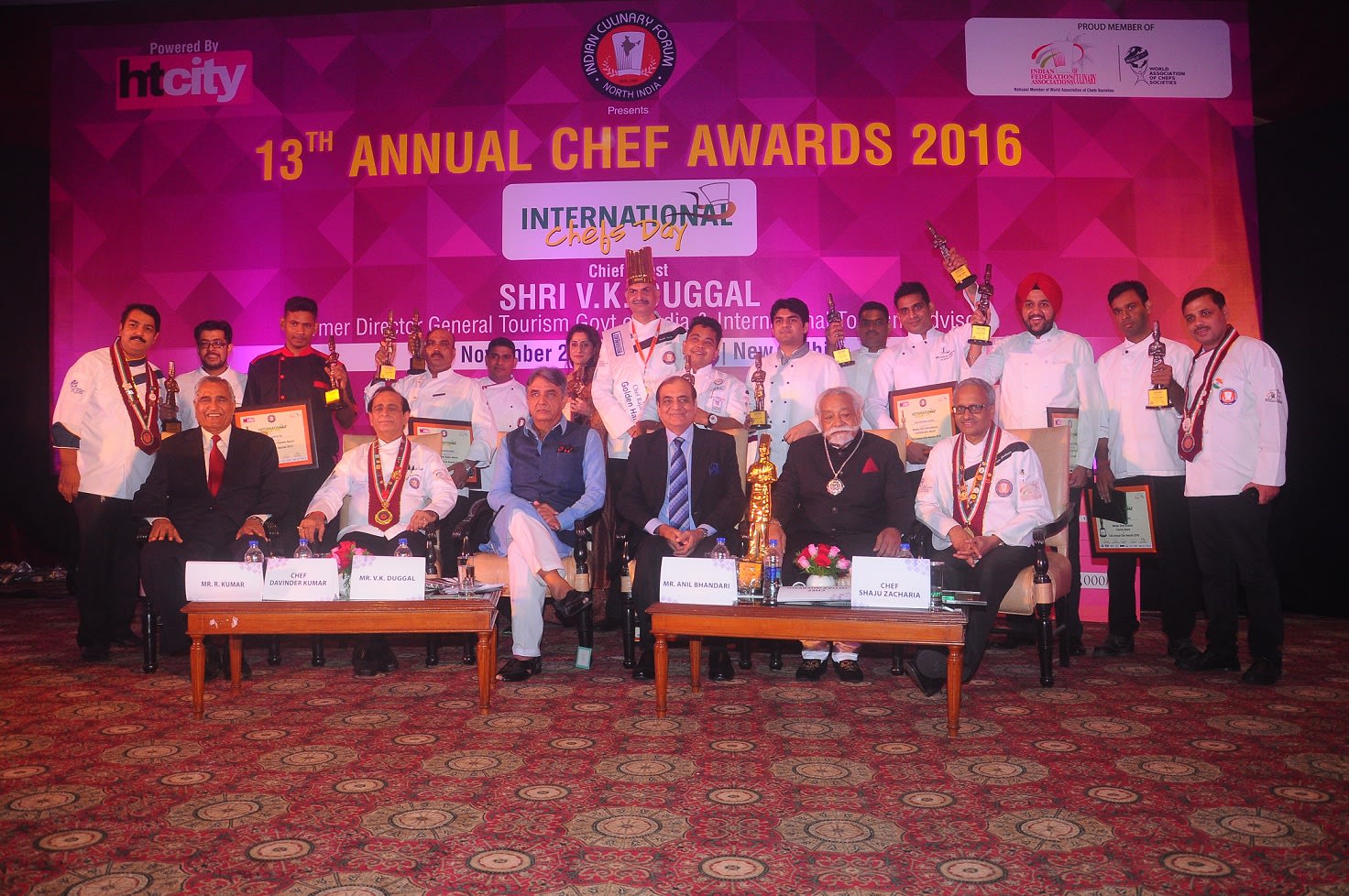 The Indian Culinary Forum organized 13th Annual Chef Awards , in association with the apex body – Indian Federation of Culinary Associations and World Association of Chef Societies, at The Ashok Hotel,Chankyapuri, New Delhi.  In this 4 days long event, the best among the 100s of chefs were bestowed with awards in the presence of Hon'ble Chief Guest, former Director General Tourism, Government of India and International Tourism Advisor Shri V.K. Duggal among other top notch names from the culinary fraternity.
Chairperson of the jury Chef Alan Payen, WCWB Ambassador from Mauritius with renowned national and international chefs evaluated the best among all 100s of chefs. As part of the celebrations, ICF also organized Chef Summit for Consecutive fourth year, where eminent names from the Hospitality industry, like Chef Sanjeev kapoor, Chef Manjit Gill, Mr Anil Bhandari, Chairman AB Smart Concepts and AB Smart Placement, Chef Davender Kumar, Chef Sabyasachi Gorai, Chef Abhijit Saha, Mr. Lalit Nirula, IAS Officer Dr. Mrinalini Darswal, Chef Ravitej Nath, Chef Parvinder Singh Bali and others presented their viewpoints on various aspects of Indian Cuisine.
On this occasion Chef Vivek Saggar, General Secretary of Indian Culinary Forum said, "We celebrate International Chef Day every year by organizing Chef Award to recognize, honour and promote culinary excellence among the fraternity of Chefs and encourage youngsters to join the industry. Chef Award is not merely a competition, but a platform for chefs to put their culinary skills on display that will surely enhance their culinary quest, knowledge and forte. Our objective is to bring our fraternity closer and continue our commitment to encourage the betterment of the culinary profession, through improved education, related industry events and collaboratively setting new benchmarks in the hospitality industry. The participants were judged and evaluated by experienced professionals."