"Crossing Borders" under 'Label' by Priyanka Gangwal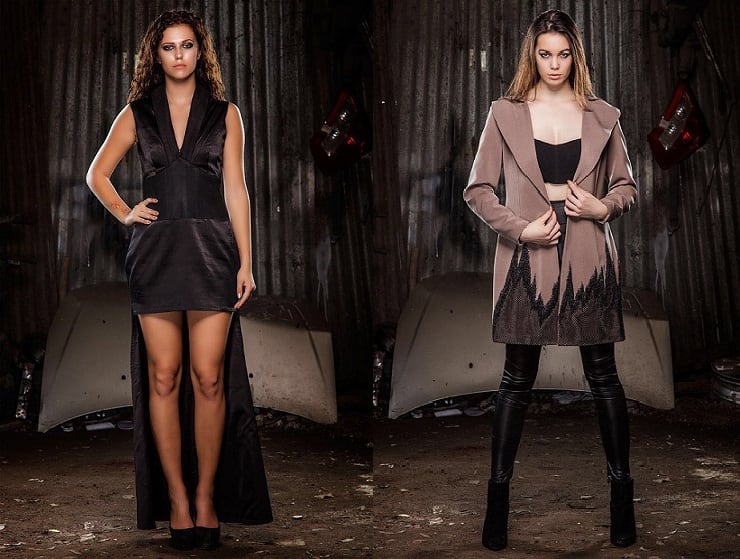 "Crossing Borders" under the label Priyanka Gangwal, is a collection of inspirations tied together by a common concept revolving around the idea of a 'Struggle' to escape boundaries and limitations. It's a journey between being tied down and freedom.
The collection focuses on chapters like a prisoner wanting to escape bars or a nomad refugee contemplating to cross the borders. A bird forcing itself out of a cage to humans wanting to break their social and sexual boundaries. The process of design and visual connections is what brings the whole concept together.
The silhouettes and construction throughout the collection remain classic interwoven with a modern approach. Different weights of satins, medium weight weaves and a range of grunge mesh are the fabrics used throughout the collection.
Self and subtle stripes combined with delicate handwork, chain embroidery and artwork translates the theme of crossing borders through the mesh and metallic threads. Stylized coats and blazers, high-waisted trousers and corseted waistlines along with semi-pleated collared dresses finished with embellished belts are some of the key pieces of the collection that convey the theme.
Fabric manipulations and minimalism along with constant juxtaposition and blurs the lines between menswear and womenswear.
About the Label
Priyanka Gangwal label is about timeless and dynamic fashion. It blends art with function and minimalism. The collections are all born from inspirations which can connect with the designer at a base level. Every piece carries a strong concept, every detailing has a strong reason and story behind it. These are not just pieces, these are a process.
These collections are strong and edgy, with playful and geometric seams and details. Mixing different weights of fabrics together and blurring lines with sharp and soft detailing at the same time is the designer's aesthetic.
An amalgamation of masculine and feminine fabrics, wools, leathers, suitings, knits, silks and satins, from elegant sheers to grunge mesh and laces and a color story that speaks through every season but still remains niche and subtle. These are combined together to create exclusive pieces which are tied together by a common concept. Some of the key pieces of the collections are coats, jackets, blazer dresses, silk blouses, seamed trousers and skirts. All these pieces are beautifully tailored, finished and lined with silk. She likes keeping her color story rich and plays around with textures and fabric manipulations.
Applying highest standards of creativity, innovation and quality and representing the international face of fashion, Priyanka Gangwal label strives to provide luxury and comfort to meet the needs and desires of her customers.
Rasika Dugal spotted wearing Vedika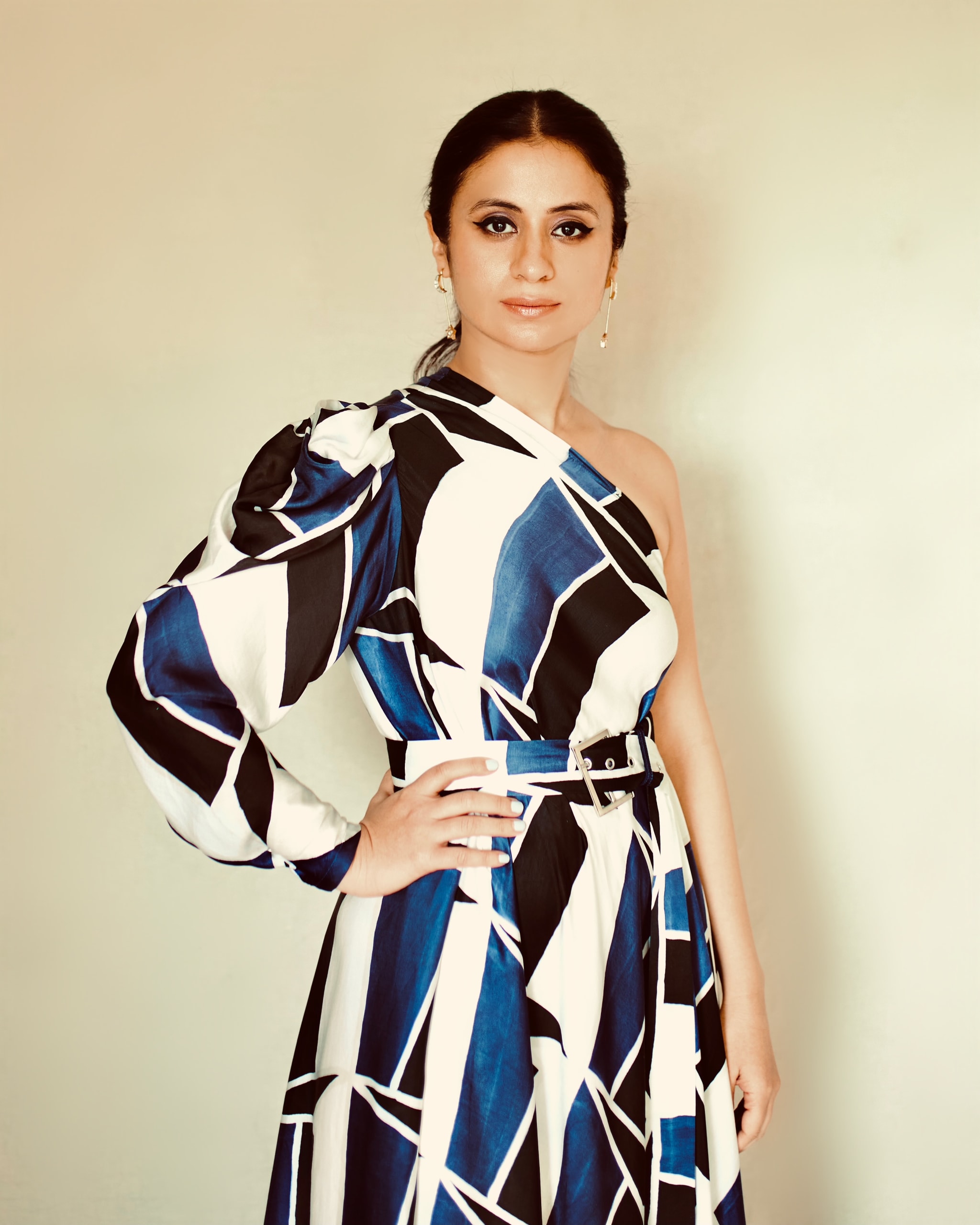 Rasika Dugal spotted wearing Vedika M's Hand brush painted one shoulder draped dress in deep blue, black & white with a belt for promotions.